Two adults and three children were displaced early Friday morning after a two-alarm fire blamed on discarded smoking materials left their townhome with extensive damage, according to Prince William County fire and rescue officials.
Firefighters were dispatched to the 11000 block of Soldiers Court in the Sudley area of Manassas at 1:55 a.m. Friday, Sept. 20. They arrived to find all three floors of the townhome on fire.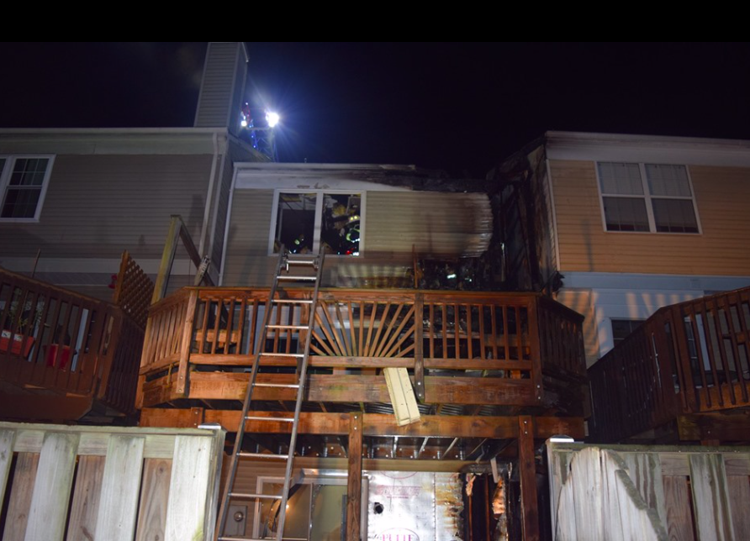 Residents of the townhome were alerted to the fire by smoke detectors and safely evacuated the building, according to a Prince William County Fire and Rescue Department Facebook post.
A second alarm was issued upon firefighters' arrival, and county police officers evacuated the adjoining units, the post said.
The fire was quickly brought under control. There were no injuries. The residence sustained extensive damage and was determined to be unsafe to occupy by a building official, the post said.
The Red Cross responded to assist the two adults and three children displaced by the fire. The fire marshal's office determined "discarded smoking material" to be the cause of the blaze, the post said.