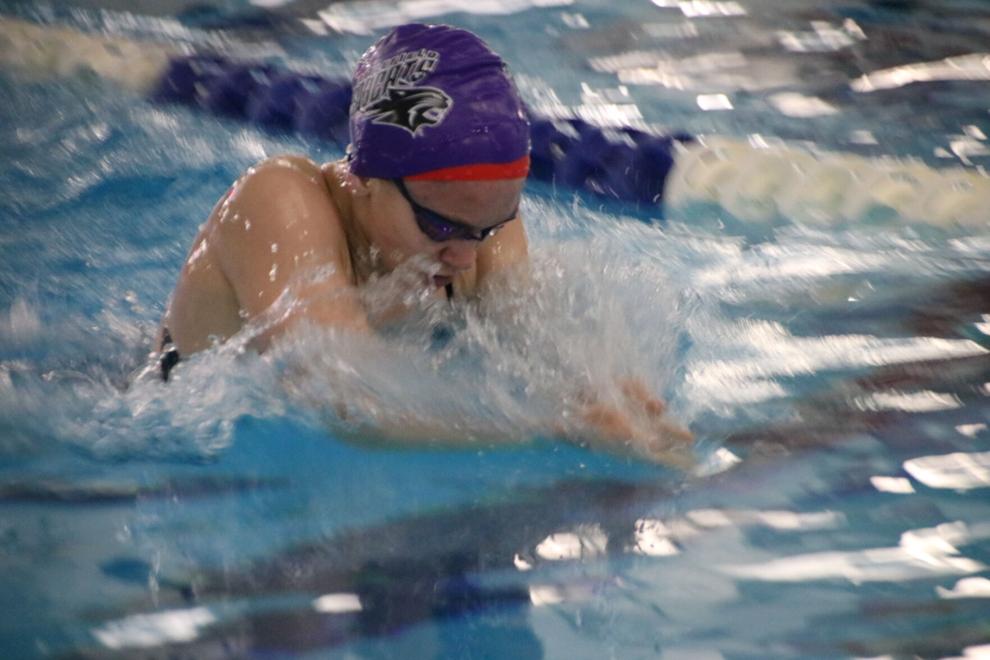 BATTLEFIELD BOBCATS
Led by state champion freestyler and University of Tennessee commit Camille Spink, the Bobcats return most of the girls team that placed second at the Class 6 state meet a year ago.
Jamie Cornwell, Sophia Heilen, Tess Peny, Lexi Sawwa, and Emma Hannam provide 11th-year head coach Jay Thorpe with additional leadership, augmented by "an outstanding group of freshmen."
Battlefield's boys are led by Ryan Strotheide, Matthew Pianoto, Leyton Arnold, and Alex Canfield.
Thorpe's goals for both teams include winning the regional meet and securing a top-5 placement at states.
"Additionally, we want to have at least one swimming All-American and three academic All-Americans," he said.
GAINESVILLE CARDINALS
You've got to start somewhere.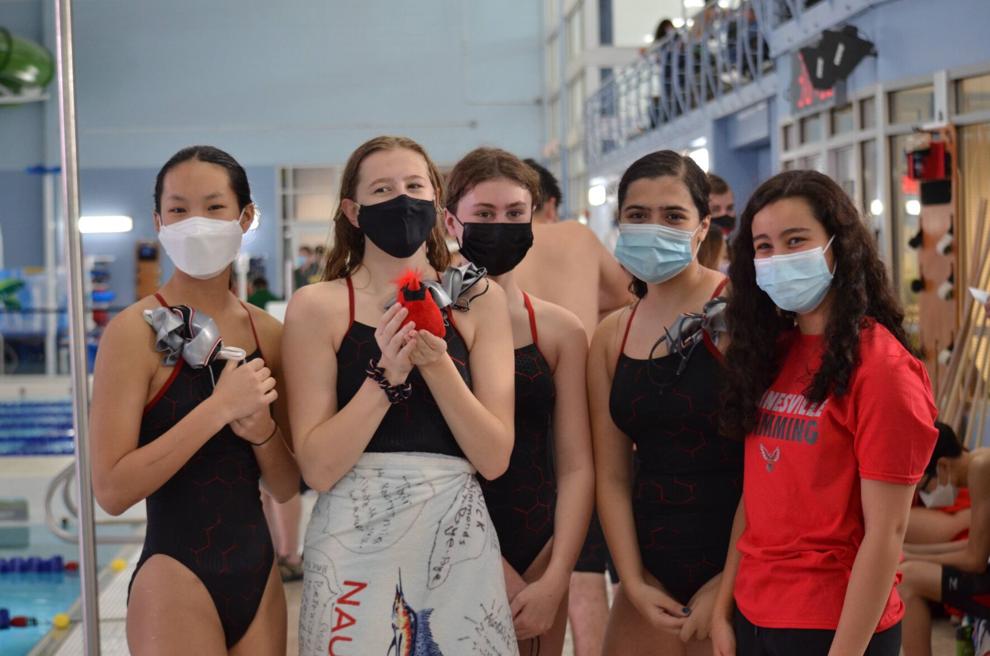 The new Gainesville High School has no seniors, just a few juniors, and a swim team roster barely a third its ideal size.
The Cardinals have nine boys and 13 girls for their inaugural swim season. Co-head coaches Matthew Mast and Bradley Morrison want to attract 30 swimmers to each team.
"This season is mainly laying the groundwork for a quality program, a family feeling amongst the swimmers on the team," Mast said.
Sophomore backstroker Christian Carroll captains the boys' team, joined by junior medley specialist Charlie Cappellini and freshmen Nolan McCurdy and Joshua Hirsch, "an up-and-coming butterflier."
The girls are led by sophomores Elyse Eyre, a distance freestyler, and Kaylee Jaimes Rodriguez. Freshmen Grace Seidl, a backstroker, and Lexi Brazier, from the cross-country team, show promise.
OSBOURN EAGLES
There are more than twice the number of Osbourn swimmers this year as last year. That has co-head coaches Casey Simpson and Jeane Ryder excited.
"We have so many new underclassmen swimmers who give us many options to be competitive," Simpson said. "We're thrilled to continue to grow the sport at Osbourn!"
The Eagles are led on the girls side by sophomore Lyla Browne and freshmen Nika Picardo and Darcy Lucas. The boys are counting on junior Patrick Epifanio.
OSBOURN PARK YELLOW JACKETS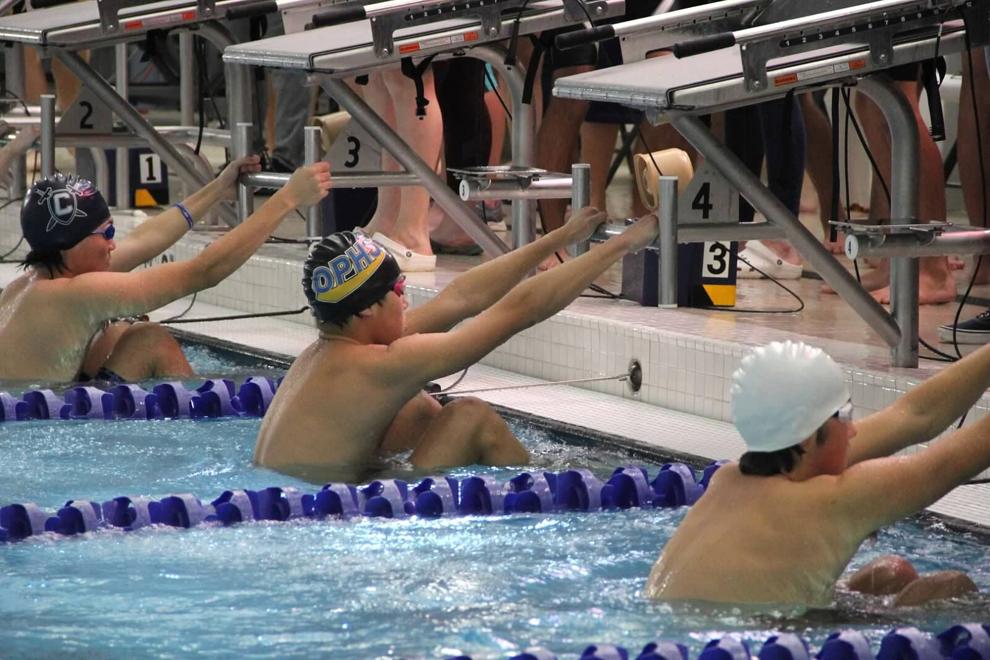 First-year head coach Lauren Kranz inherits deep, experienced rosters on both the boys and girls teams. She's impressed by the culture she's now part of.
"Everyone puts in effort to get to know the names of their teammates. There's always someone cheering behind every lane," Kranz said. "The support and respect the team has for each other is unmatched in my eyes."
The girls are led by freestyler Sydney Craft, backstroker Katie Luetkenhaus, and breaststroker Melia Truong. Butterflier Caroline Luetkenhaus and sprinter Rosangela Le are talented freshmen.
The boys are led by medley swimmer Connor Adrian, breaststroker Jake Waldman, and sprinter Mason Simpson, all seniors. Junior medley swimmer Peter Davis and sprinter Jake Gaston contribute to OP's depth.
UNITY REED LIONS
There's a lot of newness for the Lions this season. 
In addition to a new head coach in Elizabeth Vogel and a new assistant coach in Robbie Seymour, new boundary lines shaved off some of the swim team's roster.
Still, "our team is very competitive and has a great sense of unity," Seymour said. "Success will be measured by the individual swimmer's goals, and how they accomplish them."
The Lions boast multiple returners, including Evan Dick and Kyle Romano on the boys side, and Emma Knick, Chris-Ann Whyte, and Tica Jones on the girls team.
Note: Patriot did not respond to interview requests.