Entering the season, the Woodbridge Vikings competition cheer team's goal was to win the Cardinal District for the third straight year.
The three-peat was happily accomplished Monday when they won the Cardinal crown over second-place Colgan and third-place Hylton.
Now the Viking cheerleaders have a new goal.
"I would love to see my girls make states. That has not happened in my coaching career, or at Woodbridge," sixth-year head coach Amanda Frase said. "It's that state tournament that we want."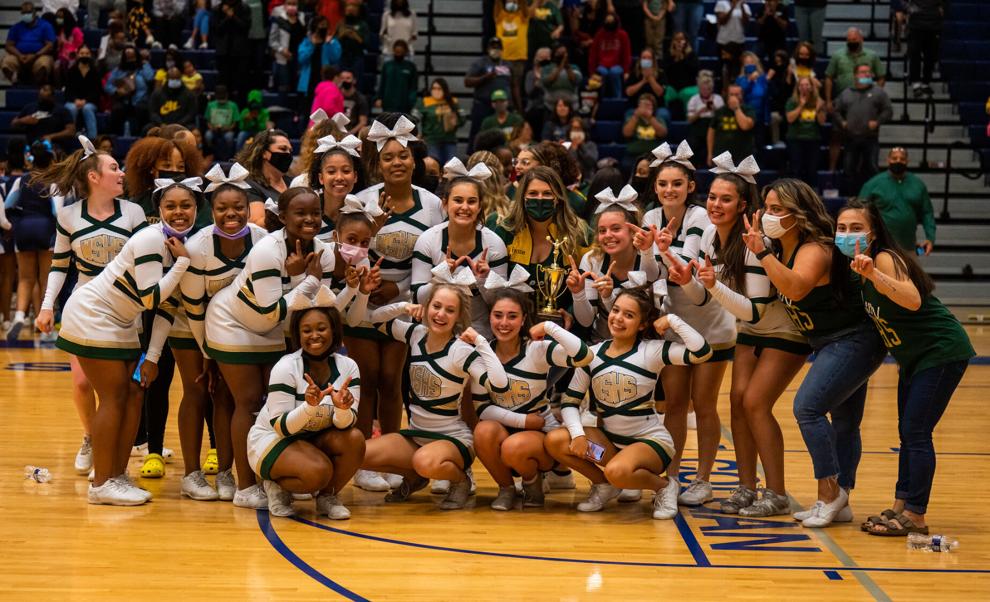 To make the Nov. 6 state meet in Richmond they need to place first or second at the Region 6B meet on Oct. 21 on Woodbridge's home floor.
Frase believes this team can make it to the prestigious state meet at Virginia Commonwealth University.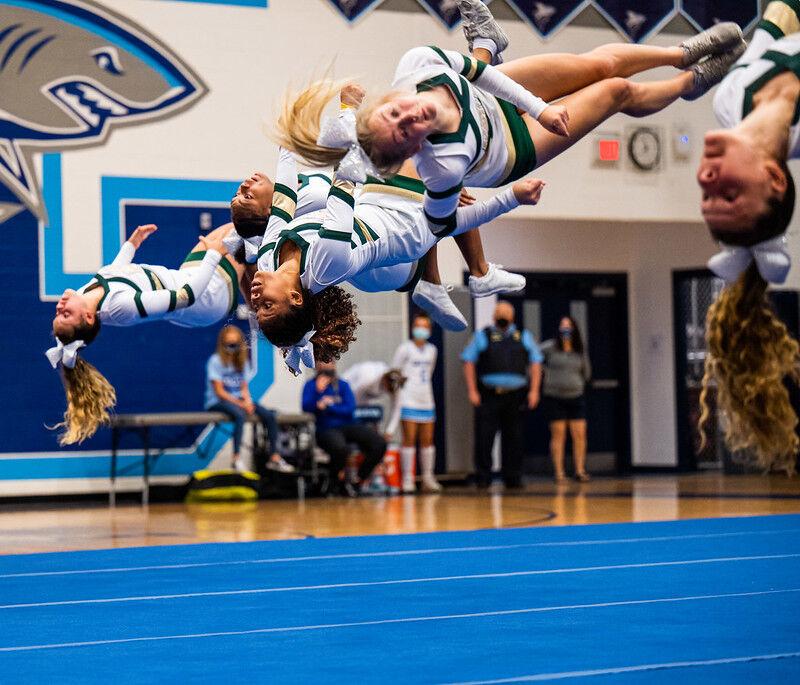 Nine of Woodbridge's 20 cheerleaders are seniors, and six have been on the varsity squad all four years. Some are considering cheering at the collegiate level.
"I knew coming in if we do what we're supposed to do, things would go great," she said.
Led by senior captains Maliyah Burrus, Eliza Vanegas, Sarah Wood, Summer Smith, and Kayla Petrakis, the Viking performers focused on crowd involvement, sharp stunts, time-synchronized tumbling, and a "strong, clean, seamless transition of our routine."
Seniors Veronica English, Gabrielle Gilbert, JaLynn Ralph, and Sarah Ringwood have also been dependable leaders.
"It's been incredible to see them develop and grow as cheerleaders and as young ladies," Frase said.
From the beginning of her tenure, Frase sought to change the mindset of cheerleading at Woodbridge.
"We're not just cute sideline cheerleaders, we're athletes," she said. "We're here to compete, and we're going to do what we need to do to win."