High school baseball is roaring back in Prince William County.
It's a shortened season this time around, as pandemic precautions delayed Opening Day until late April. Teams are scheduled to play few, if any, non-district contests, and the regular season will be wrapped up by June 7, with regional tournaments to commence June 14.
The Virginia High School League's state champions will be decided on the unusually late date of June 26.
But with nearly half the regular season already played, the usual suspects are taking charge in the Cardinal and Cedar Run districts, with one notable exception: Colgan.
Colgan's program began in 2017 and went a combined 23-23 in 2018 and 2019. Now the Sharks are making a tremendous leap under coach Mike Colangelo, a former Major Leaguer.
Colgan is 7-0 and outscored opponents 61-4, including three victories by at least 12 runs. If there's one thing you know for sure about the game of baseball, it's that you never really know.
Here's a look at a few of the other hardball contenders around Prince William County:
CEDAR RUN DISTRICT
Battlefield High School
Mascot: Bobcats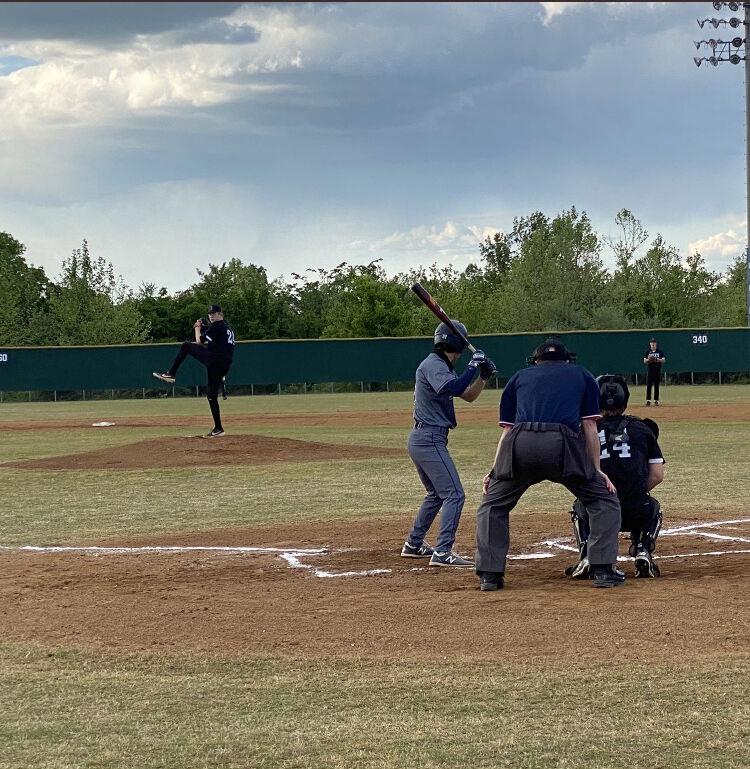 Town: Haymarket
Record: 6-0 as of May 18
Head coach: Jay Burkhart
Team Twitter: @GoBHSBaseball
Notable: The overall team speed of the Bobcats is the fastest in Burkhart's 11 seasons at the helm.
Bobcats have arms and legs to for deep run
Armed with a deep pitching staff headlined by George Mason commit Jackson Baird and West Virginia commit Carson Estridge, the Bobcats have leapt out to a fast start. Baird brings a 92-mph fastball, good command of a sharp breaking ball, and experience in big games from his sophomore season.
Estridge is tall and lanky, enabling him to pull down his curveball for outs.
They're backed up in Battlefield's rotation by Joe Christopher and Kyle Zambrana. Sidearming right-hander Jack Robinson will be used in relief to close out games.
At the plate, Blagen Pado sets the table for Baird and Stony Brook commit Adam Kuzmicki. Baird collected 12 RBIs through the Bobcats' first four contests.
Speed is a factor in the Bobcats' offense.
"This is the fastest team we've had in my tenure at BHS," said Jay Burkhart, now in his 11th year as Battlefield's head coach. "This is a plus thing in the field and an even better plus on the bases."
Burkhart raves about his class of sophomores, who've helped turn the lineup over from the bottom of the order.
"We look to have four at-bats per game. If we are doing that then we will be tough to beat," the veteran coach said. "We have started off hot and look forward to continuing with the early success."
Patriot High School
Mascot: Pioneers
Town: Nokesville
District: Cedar Run
Record: 3-1 as of May 17
Head coach: Nick Grove
Team Twitter: @PatriotHitSquad
Notable: With an inexperienced but talented roster, Grove calls 2021 a rebuilding year.
Patriot aims for eight straight region berth
Although hired prior to the 2020 season, coach Nick Grove makes his Patriot debut after leading Gar-Field for two seasons. Prior to that, Grove served as head coach at high schools in Las Vegas and Hughesville, Pa.
He already has a strong handle on his 2021 Pioneers.
"We have a chance to be an excellent team, but we have a lot of player development to do," he assessed. "I think that our character and grit really stand out."
Patriot's pitching staff is led by Longwood commit Kevin Warunek, a senior left-hander. Sophomore righty Jakob Foster didn't allow a run through his first six innings of varsity ball, and junior Parker Hogge is expected to hold down a rotation spot. Brennan Card and Jordan Capuano are sophomore arms Grove calls "intriguing...to build upon."
Juniors Matt Boyd and Aaron Kanefsky also figure to see plenty of mound work.
The Pioneers' success will come mainly from their offense, Grove indicated. Sean Corcoran was hitting at a .500 clip in the early going, including four extra-base hits. Max Ehrhardt already has seven RBIs including a grand slam on his ledger. Mason Balsis, Bryce Demory and Brian Wilson are other key bats in the Pios' lineup.
Patriot has made the regional tournament each of the past eight seasons, a string Grove believes can continue if the young talent rounds into form.
"Our younger pitchers still need a lot of grooming and development, and when they arrive (which they will) we will be an extremely fun team to watch," he said.
CARDINAL DISTRICT
C.D. Hylton High School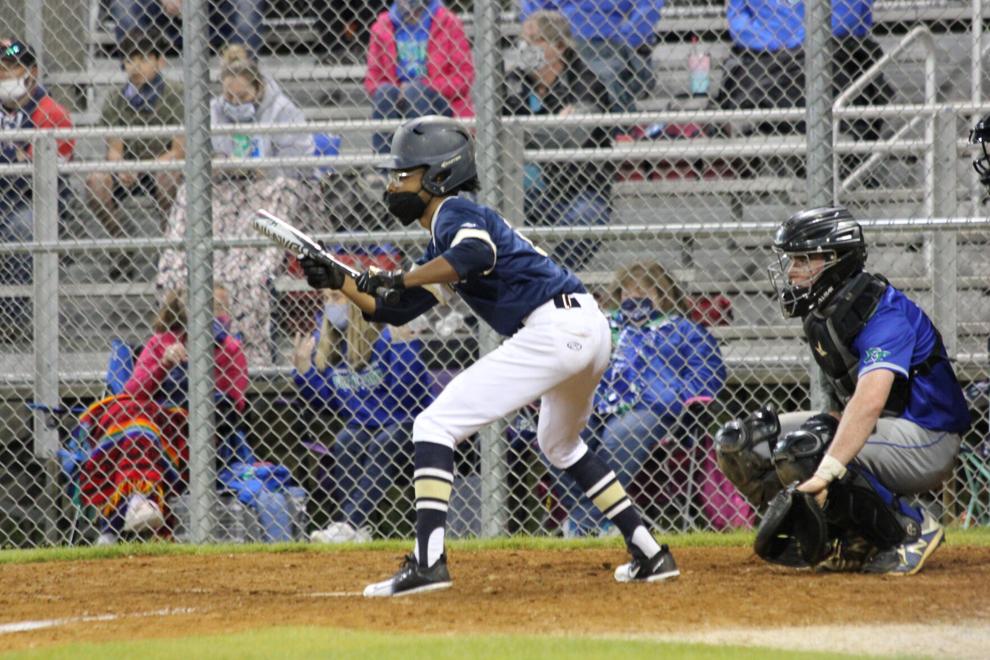 Mascot: Bulldogs
Town: Woodbridge
District: Cardinal
Record: 4-2 as of May 17
Head coach: Jason Ritenour
Team Twitter: @HyltonBasebll
Notable: Most of Hylton's starting lineup were starters in their sophomore season of 2019.
Talented Hylton squad expects to make regionals
Senior-laden and talented, the 2021 campaign looks promising for the Bulldogs. Seventh-year head coach Jason Ritenour, who guided Woodbridge's program the previous nine years, will rely on experienced senior hurlers Diego Barrett and Tyler Mitchell to chew up the bulk of the innings.
The lineup is solid throughout, with "all of our players...capable of producing runs," Ritenour said. Lead-off man Byron Coleman puts speed on the basepaths, while Barrett, Mitchell, Matt Gum, Jaylen Wright, and Anthony Hernandez are bats with previous varsity experience.
The last time Hylton earned a berth in the regional tournament was 2016, a short drought Ritenour hopes to end this year.
"Our expectations are to advance to regional play," he said.
Potomac High School
Mascot: Panthers
Town: Dumfries
District: Cardinal
Record: 5-1 as of May 17
Head coach: Mike Covington
Team Twitter: @PanthersPotomac
Notable: Covington has 465 career victories in his 29 years as Potomac's head coach.
High expectations again for Potomac
Another year, another bunch of wins for the Panthers and their stalwart head coach. Mike Covington has been a model of consistency in his nearly three decades leading Potomac, averaging more than 16.6 wins per season (discounting the cancelled 2020 campaign) over his long tenure.
But the players play the game, and Covington's roster is again a solid mix of good arms and decent bats.
"Our overall team speed is better than average," the coach said. "Our hitting has not been as good as expected but we are showing signs of improvement as we have had a few injuries to some key players."
Shawn Baxter is an offensive threat with a pair of homers and 10 RBIs in the early going, while Kalei Grebin knocked in nine on the strength of three extra-base hits. Dylan Heil and Matt Drumgold are anticipated to bring the lumber, too.
Heil is one of two hard-throwing Panthers' aces, along with Cody Bosak. Each has earned a save and two wins already, with Bosak striking out 27 through his first 15 innings and Heil whiffing 23 through 11 frames.
The only defeat Potomac suffered through its opening six games came to unbeaten Colgan by an 8-2 score, the only team to scratch out multiple runs versus the Sharks thus far.
"Expectations are always the same," Covington stated. "To win the district championship and advance in the playoffs.