We're entering the home stretch of the regular season in girls lacrosse.
The Battlefield Bobcats are trying to hold off Champe for the lead in the Cedar Run District, while the Woodbridge Vikings have the edge in the Cardinal over the Forest Park Bruins.
Freedom and Manassas Park aren't fielding girls teams this lacrosse season.
Coach/District: Mary Kugler (8th)/Cedar Run
Attack: Kendra Harris, Lucy Shafer, Grace Patane, Natalie Moul
Middies: Rebecca Barthold, Callie Curtis, Erin Sweeney, Avery Cage
Defense: Meghan Adams, Emily Bedford, Livy Sunderland, Ragavi Mahadevan
Goalies: Grace Lint, Amanda Gelfound
Coach's take: Only an early-season setback to West Springfield blemishes the Bobcats' record, as they pace the Cedar Run District with a 7-1 mark as of Monday.
Only twice has Battlefield allowed more than seven goals.
"Our defense especially excels at playing as a whole unit," coach Mary Kugler said, pointing out seniors Emily Bedford, Ragavi Mahadevan, and captain Meghan Adams, plus junior Livvy Sunderland.
They're in front of the goalie tandem of sophomore Grace Lint and freshman Amanda Gelfound, both experienced beyond their years.
Callie Curtis leads the midfield, having taken draws for Battlefield all four years. She's tallied 31 controls, 13 ground balls, six goals, and six forced turnovers. Fellow senior captain Rebecca Barthold is a force on face-offs as well. Junior Erin Sweeney and freshman Avery Cage have combined to score 31 goals as midfielders.
Another freshman, left-handed attacker Kendra Harris, has 18 goals on a 69% shooting rate. She's flanked by senior Lucy Shafer and junior Grace Patane, righty attackers with a combined 26 goals and 18 assists.
Sophomore Natalie Moul is skilled at taking draws, getting ground balls, causing turnovers, and scoring.
"This season we have an exceptionally deep team which allows us the flexibility to play many different combinations of players," Kugler said. "The team does an exceptional job playing as a whole unit, working off of each other and supporting each other."
Coach/District: Julie O'Neill (2nd)/Class 4 Region B
Attack: Sara Pell, Lexi Mizzel, Sage Gerhartz, Paige Hairfield
Middies: Vicky Bruno, Hailey Gill, Liz Rice, Leah Newlin
Defense: Ainsley Clark, Bethany Bittner, Dakota Garber
Coach's take: Julie O'Neill has been involved with the Tigers' program since its second year of existence. After an initial run that lasted until 2011, she resumed her tenure for the 2021 season.
"We have a wonderful group of players," O'Neill said of the 2022 edition. "We don't have a ton of lacrosse experience, but they are extremely positive and hardworking ... It is a lot of fun."
Senior captain midfielders Vicky Bruno and Hailey Gill are all-around players, as both have more than 20 goals and 15 ground balls. Junior Leah Newlin and sophomore Liz Rice take the bulk of the draws.
Brentsville's defense is led by senior goalie Gabby Craighead and her 45% save percentage, and turnover-causing junior captain Ainsley Clark alongside senior Bethany Bittner and junior Dakota Garber.
The Tigers are led on offense by former defenders Sara Pell and Lexi Mizzel, along with fellow senior Sage Gerhartz and junior Paige Hairfield.
Coach/District: Laura Latimer (1st)/Cardinal
Attack: Daniella Jiménez, Austin Van Antwerp, Meghan Huszcza, Lizzie Huszcza
Middies: Megan Martini, Lauren Edwards, Abby Russell
Defense: Yasiah Santos, Juliana Bohley, Laine Hodanich, McKenna Morrison
Coach's take: With experience and chemistry, Colgan (2-5 through Friday) has a group that has played together a long time, coach Laura Latimer said.
The Sharks' offense is led by senior Austin Van Antwerp and junior Daniella Jiménez. Twins Meghan and Lizzie Huszcza bring a high lacrosse IQ and a positive attitude.
Latimer called senior midfielder Abby Russell "an impact player," while sophomore Megan Martini and senior Lauren Edwards handle draws.
Colgan's sole freshman on varsity, defender Yasiah Santos, is "quick, aggressive, and constantly growing." Seniors McKenna Morrison and Juliana Bohley, plus junior Laine Hodanich, patrol the defense in front of "calm and commanding" sophomore goalie Makenna Howell.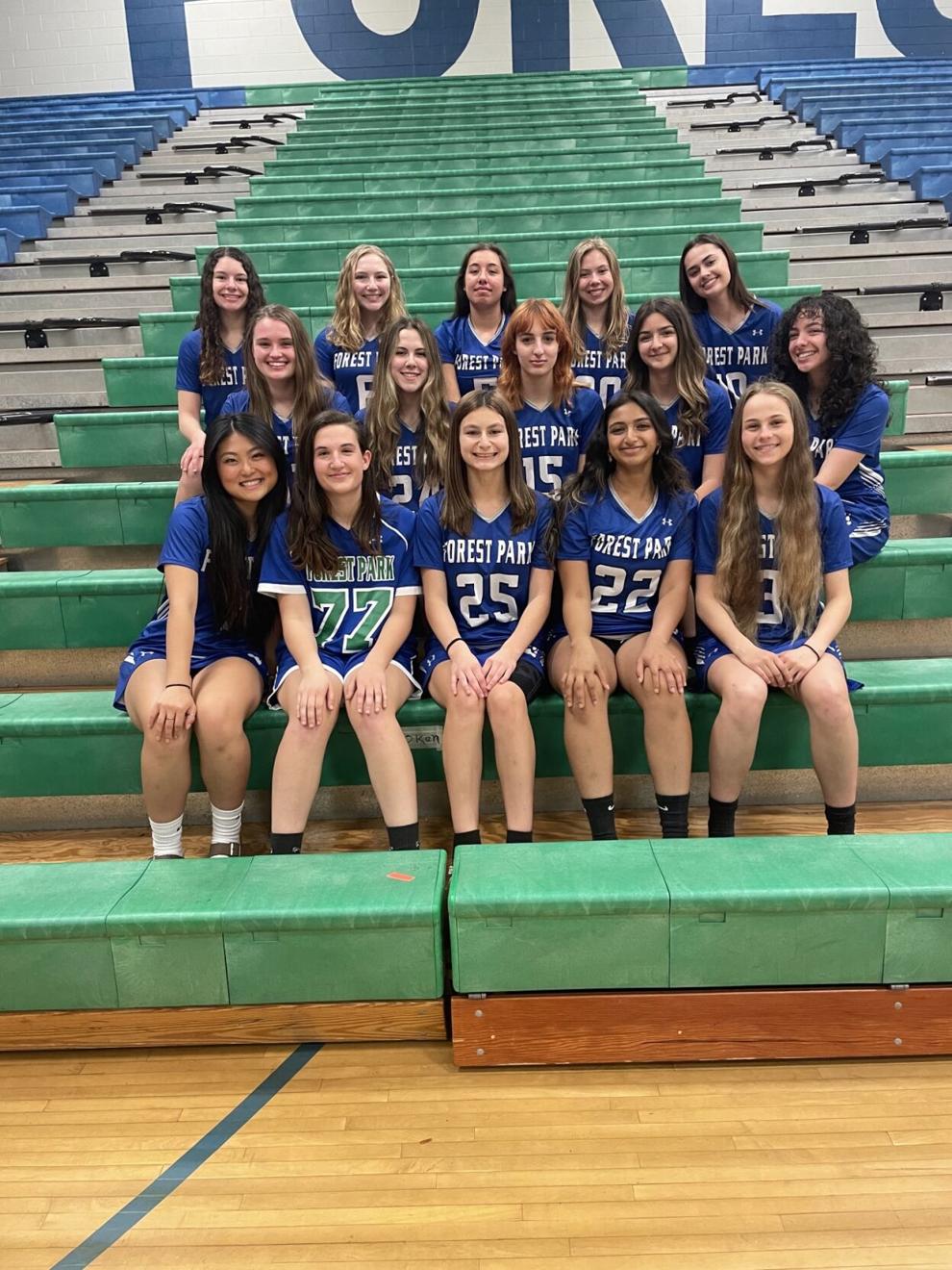 Coach/District: Shantelle Valdez (3rd)/Cardinal
Attack: Sophia Vito, Alyssa Davis
Coach's take: Shantelle Valdez is in her eighth season as a Forest Park coach and first full season as program leader.
She's got a well-rounded unit. "There is not one person that carries our team," she said.
The Bruins' offense is led by Sophia Vito, author of more than 30 goals already. She's flanked by Alyssa Davis, who picks up ground balls as well as scores goals.
That attack is spurred by all-district midfielder Issy Denevan, the team leader in assists and another scoring threat.
Forest Park's most aggressive player is defender Rahma Elgazzar, who's picked up more than 30 ground balls and scored three goals. Anna LaValle is an athletic goalie with a 50% save rate.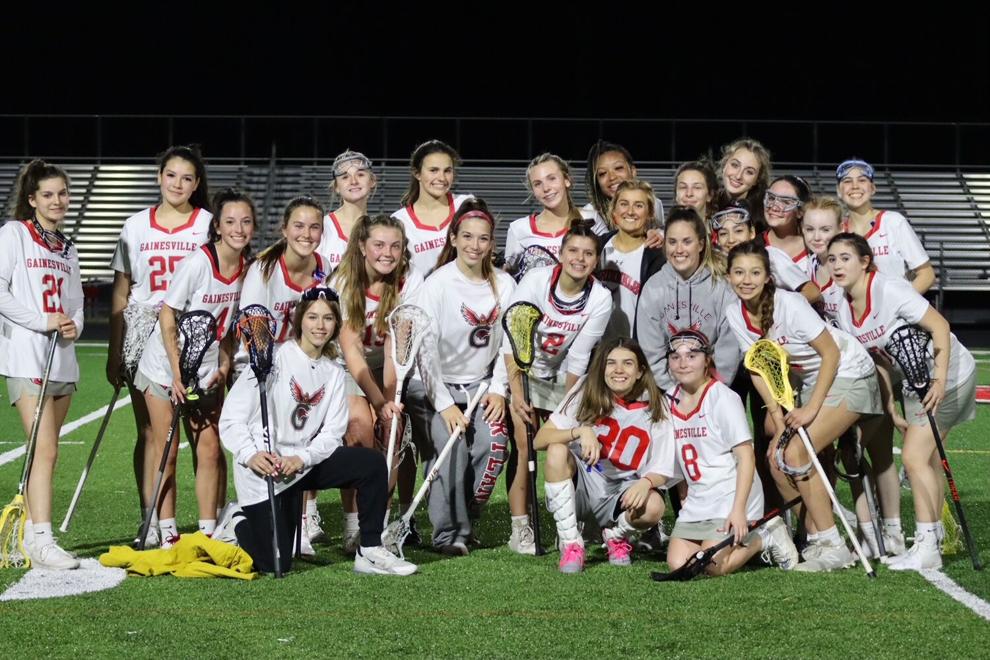 Coach/District: Audrey Hoeg (1st)/Cedar Run
Attack: Liz Privett, Addi Martinez, Emma Bresnahan, Addie Sandhoff, Layla Taormina, Reese Guevarez
Middies: Rylee Deveau, Leah Stever, Gianna Naples, Zoey Finn, Addison Cunningham, Kristina Wujciak
Defense: Kendyl Maxwell, Maya Eldredge, Laila Farrish, Naomi Schneider, Stephanie Ferguson
Goalies: Maggie Godaire, Allyson Hermanson
Coach's take: When your oldest player is a junior, you might be at a disadvantage.
Despite the handicap of no seniors, the first-year Cardinals (6-4 as of Monday) are enjoying a winning debut.
"Even though we just met in August, we have had so much fun getting to know each other," coach Audrey Hoeg said.
Liz Privett, a traffic-directing attacker, is shining as that standout junior. She's flanked by sophomore Addi Martinez, author of eight goals, and Emma Bresnahan, a converted defender.
Standing out in the midfield are freshmen Leah Stever, Gianna Naples, and Rylee Deveau, Gainesville's leading scorer with 22. Stever has 13 goals and primary duties in the face-off circle. Naples has picked up 19 ground balls and added nine goals.
Kendyl Maxwell is an aggressive defender with 20 ground balls, while fellow sophomore Maya Eldredge has scooped up 13 in her first year playing lacrosse.
The goalies, Maggie Godaire and Allyson Hermanson, are novices who "have stepped up and learned the position quickly," Hoeg said.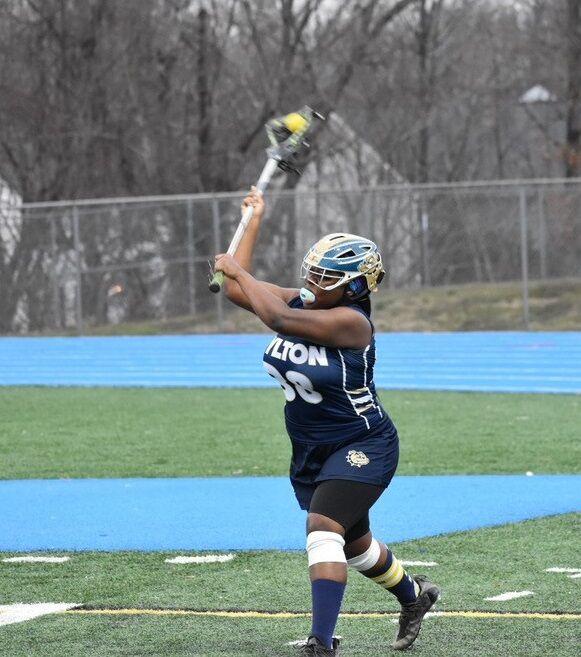 Coach/District: Tony Kilgore (11th)/Cardinal
Attack: Natalie Bertrand, Nicole Bertrand
Middies: Tori Cartagena, Mia Llanos
Defense: Belicia Moncrieffe, Briana Cruz, Benlla Mejía Ruiz
Coach's take: There's a youth movement going on at Hylton (3-5 as of April 20), and coach Tony Kilgore is "very excited about what the future of our program has in store."
After no JV team last season, the Bulldogs are back to two squads of full rosters, including nine seniors led by four-year players Belicia Moncrieffe, Alexsis Modesitt, and Karina Ulloa.
But it's a junior and a sophomore - Tori Cartagena and Mia Llanos - who lead the offense with seven goals apiece through Hylton's first six games. Sisters Natalie and Nicole Bertrand, senior and junior respectively, have teamed up to put in seven goals.
Sophomore Briana Cruz is a top defender, along with Moncrieffe and fellow senior Benlla Mejía Ruiz. The three have combined for 49 ground balls.
Maxine McKenzie is a first-year goalie carrying a 50% save percentage.
Coach/District: Pat Riley (5th)/Cedar Run
Attack: Abby Urquilla, Avilene Vasquez
Middies: Ivonne Sanchez, Meika Olsen
Defense: MJ Holsclaw, Karla Tista
Coach's take: Despite going winless through their first seven, the Osbourn coach sees things he likes.
"Commitment, coachability and enthusiasm," said Pat Riley about the Eagles' qualities.
Senior captain attackers Abby Urquilla and Avilene Vasquez lead with 24 and 10 goals respectively, but Osbourn's roster is otherwise full of first- and second-year players "just learning the game."
In his 16th year in the Osbourn program, Riley and his staff are doing a lot of teaching, as "all my middies are first-year players." Speedy Meika Olsen and varsity wrestler Ivonne Sanchez have shown skills on both ends of the field.
Osbourn's defense is led by senior goalie D.J. Holsclaw, a standout field hockey goalie who owns a 52% save percentage in her second year of lacrosse. Younger sister M.J. Holsclaw helps protect the low post, along with senior Karla Tista Hernández.
Coach/District: Katie Jo Lang (2nd)/Cedar Run
Attack: Bailee Cornuet, Lexie Nitowski
Middies: Lily Stohlman, Lisa De Groot, Helen Araulo
Coach's take: It's a bit of a rebuilding year, said OP coach and alumna Katie Jo Lang, after losing a large crop to graduation.
"Luckily, our upperclassmen have stepped up in a big way to fill the roles of those we lost," she added.
Senior captain Lily Stolhman is the center of the midfield and the "rock" of the team, Lang said.
Stohlman is all over the field with 33 goals, 47 draw controls, and 17 caused turnovers through April 20.
"She is willing to do whatever it takes to help the team," said the coach, noting that Stohlman once filled in as goalie.
Juniors Lisa De Groom and Helen Araulo are speedy defensive middies who cause turnovers, and junior Johanna Glaze took over the starting goalie role mid-season.
The Jackets' offense is led by senior Bailee Cornuet and junior Lexie Nitowski, who've combined for seven goals and 16 ground balls.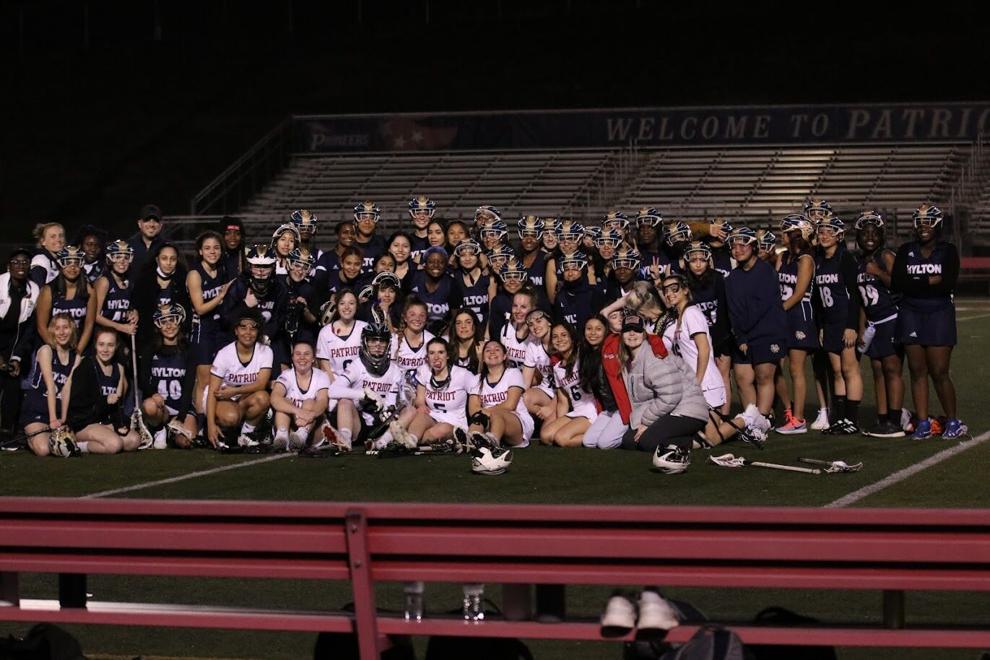 Coach/District: Juliet Violett (2nd)/Cedar Run
Attack: Sophia Passa, Mary Cammas
Middies: Chloe Annibell, Jordan Scott, Mallorie Upperman, Chelsea Perez
Defense: Katy Kachele, Rebecca Violett, Sophie Bruno, Jordyn Trost
Goalies: Bella Penaloza, Katie Sullivan
Coach's take: The Pioneers (4-6 as of Monday) are seeking consistency. Convincing wins sandwich streaks of losses.
'When we play as a team and move the ball around, we are at our best," coach Juliet Violett said.
Patriot's offense is led by senior Sophia Passa, the team leader in goals followed by fellow attacker Mary Cammas and midfielders Chloe Annibell and Jordan Scott. Scott and Cammas pace the Pioneers in assists.
Senior Mallorie Upperman and sophomore Chelsea Perez are speedy midfielders, while junior Katy Kachele is "exceptional at defending on the crease," Violett said.
Senior Sophie Bruno, junior Rebecca Violett, and sophomore Jordyn Trost are versatile, communicative defenders in front of the experienced goaltending duo of senior Bella Penaloza and junior Katie Sullivan.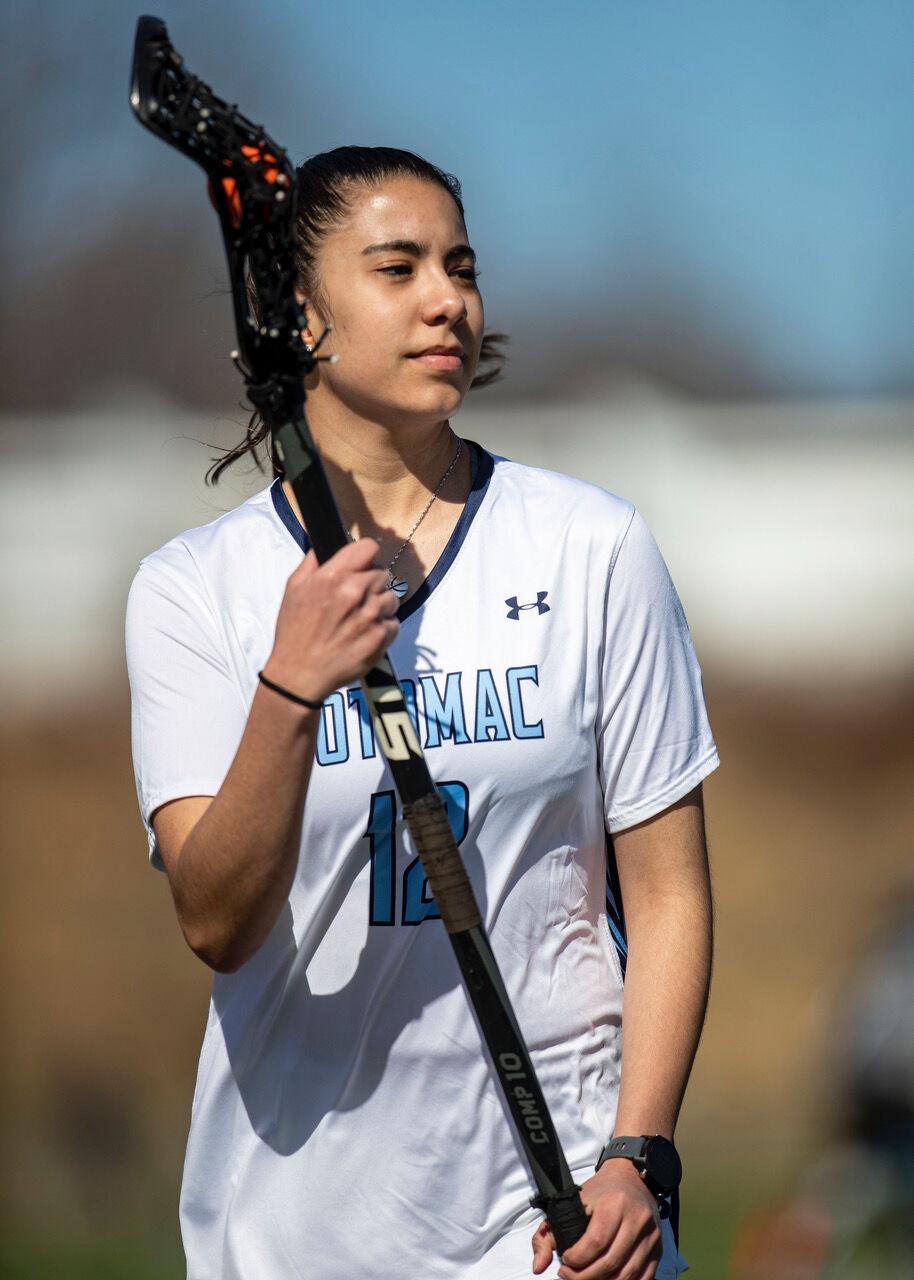 Coach/District: Julie Ericson (6th)/Cardinal
Attack: Logan Neal, Nahil Loynab
Middies: Tamara Johnson, Ella Ashiblie
Defense: Heidy Flores-Soto
Goalies: Abigail Agyekum, Fatou Cisse
Coach's take: The Panthers (3-4 through April 22) play "the last two minutes just like it was the first two minutes," coach Julie Ericson said.
Senior captain Logan Neal leads the offense with per-game averages of four goals and nine ground balls. Sophomore Nail Loynab makes four interceptions and picks up eight ground balls each outing.
Seniors Tamara Johnson and Ella Ashiblie are strong two-way midfielders who win draws and combine for five points per game, while the Panthers' defense is led by senior Heidy Flores-Soto, who tallies eight ground balls, three interceptions, and three caused turnovers per game.
A pair of Potomac basketball players, Abigail Agyekum and Fatou Cisse, have taken up the goalie spot, with Agyekum earning a save percentage near 50%.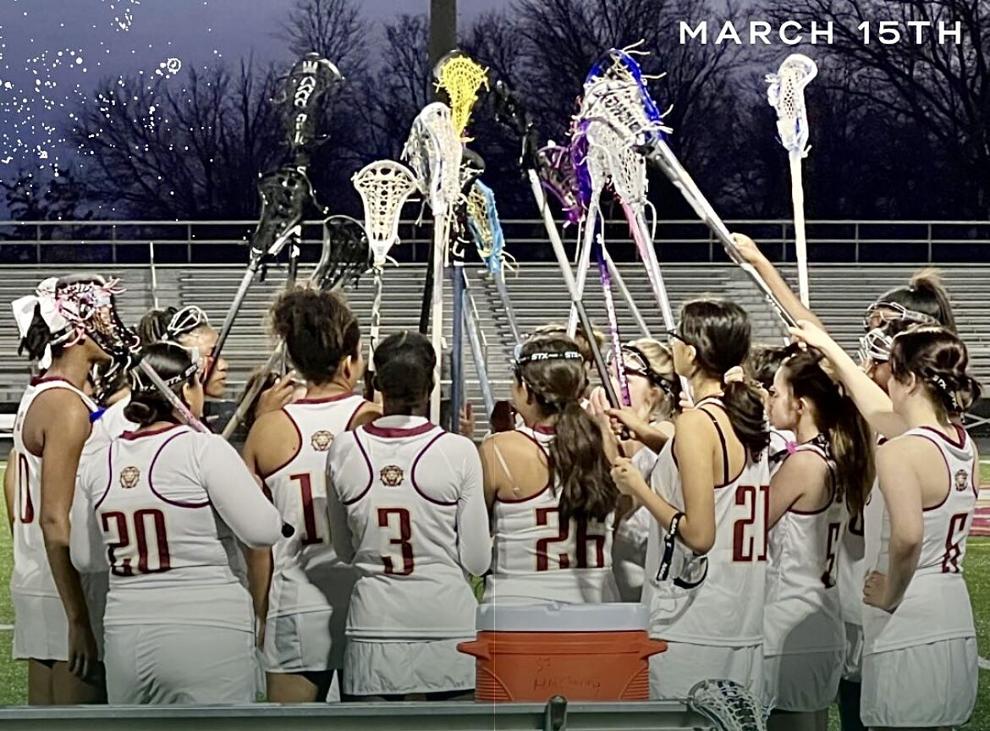 Coach/District: Rachel Luke (2nd)/Cedar Run
Attack: Molly O'Leary, Kelaiya Garland
Middies: Ava Goodson, Chris-Ann Whyte, Lakira Starkes
Coach's take: Despite a record of 2-5 as of Monday, coaches Rachel Luke and Sarah McCamley are pleased with their team's progress.
"These girls have played their hearts out and that's all I can ask," said Luke, who will see eight of her 20 players graduate.
Senior attacker Molly O'Leary runs the offense, dishing out assists and scoring goals. Offensive-minded junior midfielder Kelaiya Garland brings both power and finesse, putting in 18 goals.
Junior captain Ava Goodson leads the midfield as a strong two-way player. Along with her 16 goals, Goodson "is a huge asset to our defense and has great communication," Luke said.
Seniors Lakira Starkes and first-year player Chris-Ann Whyte, a college-bound swimmer, make the Lions faster. Starkes has 15 goals and eight assists.
Senior Aaliyah Sanders is a turnover-causing disruptor on defense who can step up to midfield.
Coach/District: Megan Smith (5th)/Cardinal
Middies: Alicia Ober, Mackenzie Burke, Taylor Goodchild
Defense: Catey Brennan, Charlotte Murphy, Dayanna Thomas
Coach's take: The Vikings (8-3 as of April 22) are a threat to make a deep playoff run thanks to a talented senior-laden roster.
Woodbridge's star is senior attacker Kara Trullender. The University of Pittsburgh commit leads the Vikings in assists and draw controls, and notched her 100th career goal earlier this season.
"She is the ultimate definition of a middie-center," coach Megan Smith said. "She rises to any challenge."
Seniors Mackenzie Burke and Alicia Ober, plus sophomore Saylor Goodchild, bring speed to the midfield, while Burke is second on the team in assists.
The defense is anchored by seniors Charlotte Murphy and Catey Brennan along with junior Dayanna Thomas.