More than five years had passed since the last time the Osbourn High School's girls' basketball  team defeated their Manassas rivals from Unity Reed, a five-point overtime win Dec. 7, 2016.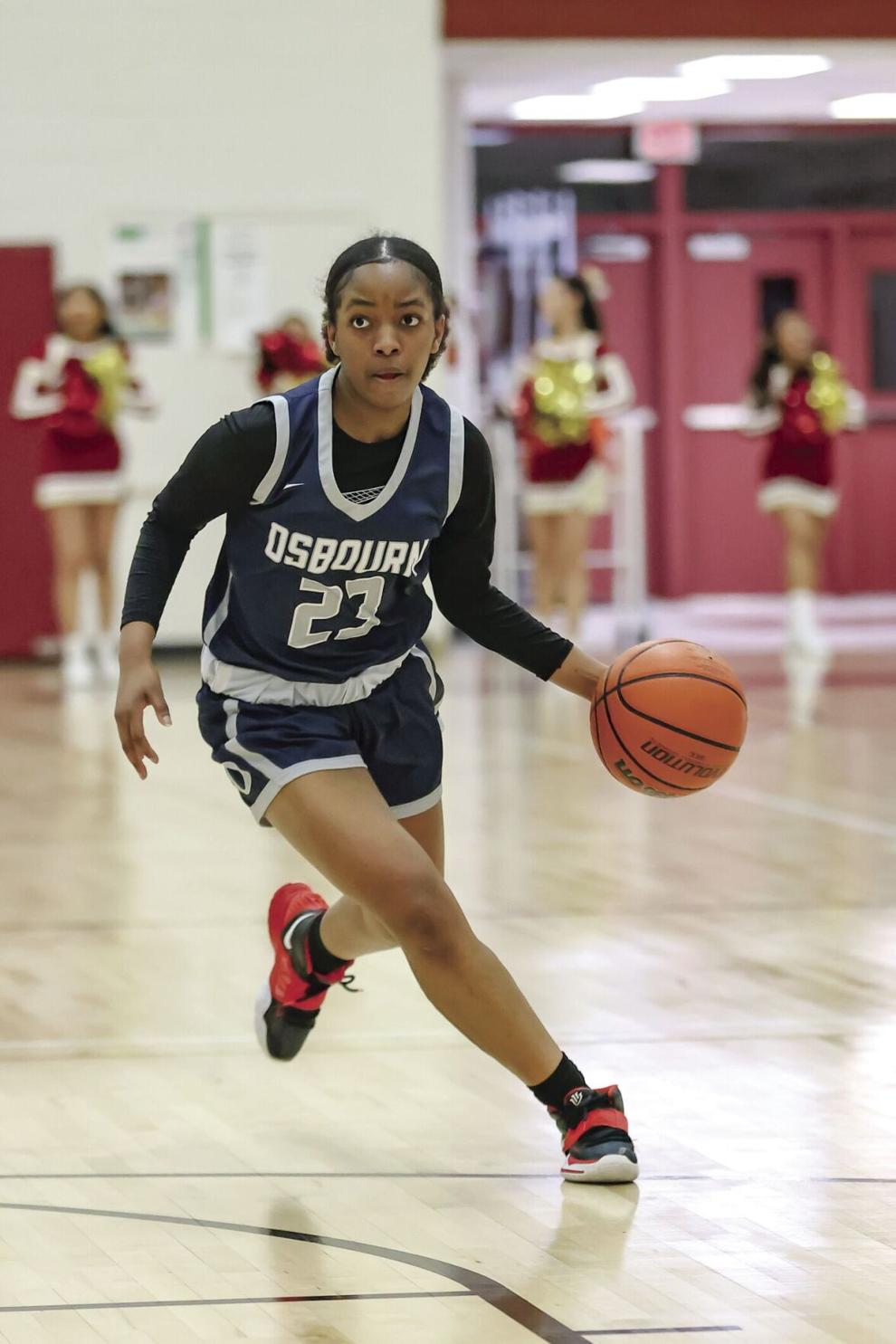 The Lions had soundly swept the rivalry series until Dec. 17, when the Eagles mounted a massive comeback to claim a shocking 28-24 road win.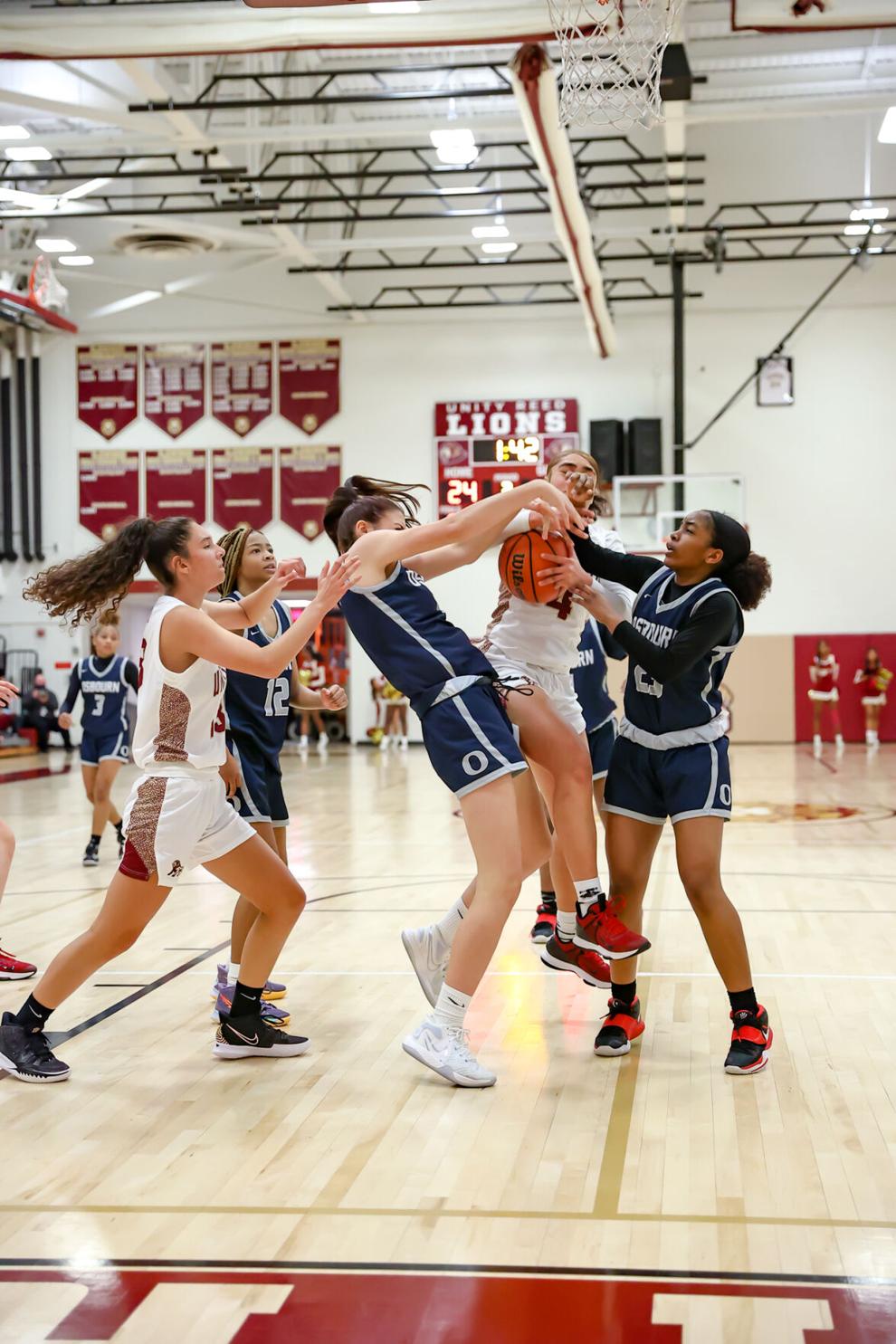 It's a statement victory for new head coach Quynh Nguyen, in her first season leading the program she starred for 15 years ago.
"I'd been kind of waiting around for this job for a while," said Nguyen, who graduated in 2006 and played at the University of Tampa before embarking on a high school coaching career, previously leading nearby Liberty High in Bealeton.
"This is what I've always wanted, to be coaching here at home," said Nguyen, a PE teacher at Osbourn.
One of her assistants is Mikal Johnson, another former Eagle who played collegiately at Mount St. Mary's.
"It's nice having alums on the coaching staff," Nguyen said. "It's really an intangible feeling. I'm super-grateful to be here."
Osbourn is 5-3 with Cedar Run District triumphs over Reed and John Champe and non-district wins over Hylton and Freedom. If all goes well, the Eagles will enjoy their first .500 season since the 2012-13 campaign, when they went 12-12.
A major comeback
Down 20-4 at halftime inside Unity Reed's gym, it looked like another Osbourn loss to its rival. But Nguyen wasn't discouraged.
"The first half, we were getting to the basket, getting good looks. The ball just didn't want to go in. I mean, it was spinning out," she said. "I went in at halftime and told them to keep doing what we're doing. I didn't really make any adjustments. Everything looked good except for the finish."
When the Eagles came out of the locker room and scored a basket almost immediately, Nguyen breathed a sigh of relief.
"I was like, here we go," she said.
Spurred by the bucket, the Eagles dropped into their customary man defense and shut the Lions down. Osbourn ran off an 8-0 run in the third and a dominating 16-0 run in the fourth to pull off the come-from-behind thriller.
"It was just grit," Nguyen praised. "We got a bucket and a stop, a bucket and a stop. Then we looked up at the scoreboard and we were in it."
Junior guard Amiyana Williams put in 10 points, adding seven rebounds and four steals. Freshman guard Esther Nantume led with 11 points, grabbing seven rebounds. Senior point guard and captain Fantasia Payne was tenacious with six steals, contributing five rebounds.
"It's always nice when your guards rebound," Nguyen noted.
At the final buzzer, the Eagles celebrated their first win over the Lions in a half-decade.
"Obviously super, super exciting. That Unity Reed game is always big for the girls," Nguyen said. "That win gave them a little vindication. They're starting to see what we've been telling them."
This season is shaping up to be big for the Osbourn girls, too.
New-look Eagles
Nguyen wasn't dissuaded by Osbourn's 1-10 record last season. She saw glimpses of qualities she liked about this season's team.
"We'd been putting it in their head since summer, that we have the pieces," the coach said. "We just needed to work hard to put the pieces together."
The Eagles are a defense-first team, relying on quick rotation to compensate for lack of size.
"We're holding teams to 33 points per game," Nguyen said accurately. "I always say defense is about want-to. They're buying in, working hard. They take pride in it."
The offense is ignited by Payne, whose quickness gets her to the basket "at will," Nguyen said. Alongside in the backcourt is Williams, who has "great floor vision," and Nantume, a precocious freshman.
Senior Kayli West and junior Kymora Payne (no relation to Fantasia) led the forward corps as rebound specialists.
"They're not very big, but they'll battle. They make sure they box out and they go after the ball. Gritty kids," Nguyen said.
Osbourn is bringing more than talent to the court. Nguyen said the Eagles are developing a strong bond as teammates.
"I love how they're always picking each other up," the coach said. "They really are a family. I think that helps us a lot when we're in a situation like we were at Unity Reed. They stuck together and fought out of it together."
Homecoming for the head coach
Turning around a program isn't easy, let alone in a single year. But Nguyen is making herself an early candidate for Coach of the Year in the Cedar Run District, if not all of Region 6B.
Tasting success at Osbourn is especially gratifying, considering the coach used to wear that uniform herself.
"It's everything I'd hoped for. It's been very special. Not many people get to be the head coach at their alma mater," said Nguyen of leading the Eagles. "Everything's come full circle for me."