The Forest Park Bruins rallied from an early two-game deficit to beat Patriot's volleyball team 3-2 Wednesday on the road in Nokesville.
Sophomore middle hitter Deja Clarke led them with 11 kills and 6 blocks in the 11-25, 16-25, 25-20, 26-24, 16-14 victory to give Forest Park a 2-1 record while dropping the Pioneers to 1-2. Senior middle hitter Zaire Johnson added five kills with four each from sophomore setter Courtney Gibbs and Isabelle Bravo.
Gibbs also had 12 assists and senior Kaya Amaroso had six, while finishing with three aces each were junior defensive specialist Alyssa Dunlap, junior libero Natalia Gutierrez and senior Gabriella Doering. Clarke added two aces.
Defensively, Gutierrez had 16 digs with 15 from Gibbs, nine from Amaroso and seven from Dunlap.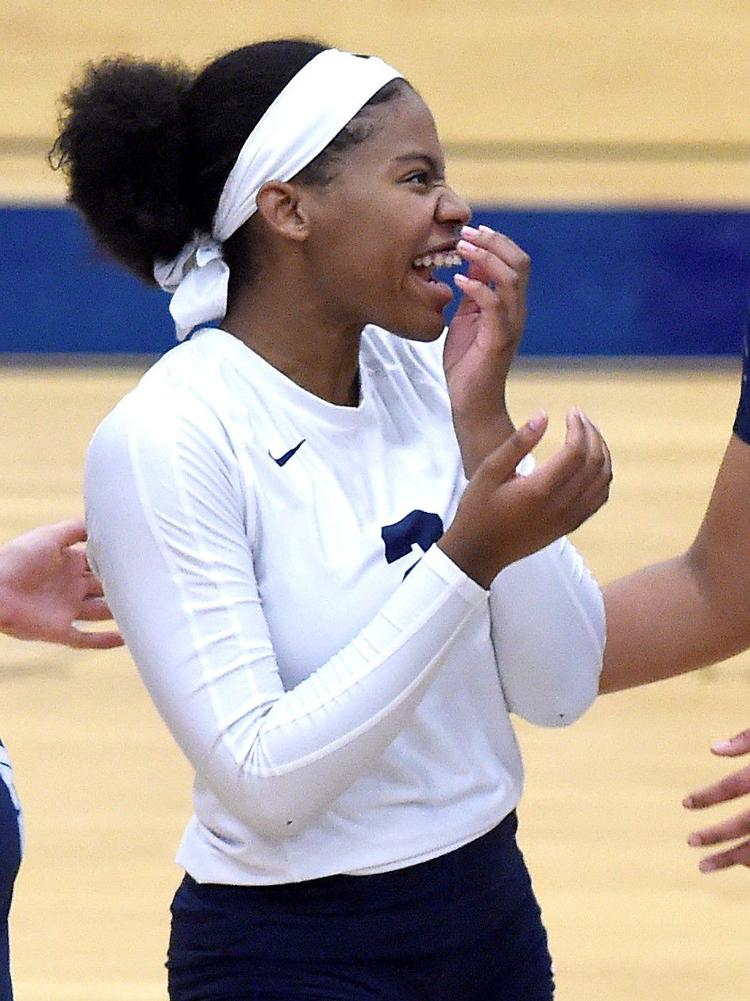 Colgan volleyball 3, West Potomac 1
Kailin Flanagan and Sydney Thaxton combined for 27 kills Wednesday to help the Colgan Sharks beat West Potomac's volleyball team 3-1 at home in Manassas.
Flanagan had a team-high 14 kills in the 27-25, 19-25, 25-19, 25-22 victory, helping boost Colgan's record to 5-4. She also had three aces while A.J. Pitts had four aces and 20 assists.
Defensively, Vanessa Thompson had 16 digs with 10 from Flanagan and nine from Thaxton.
Patriot field hockey 5, Forest Park 0
Senior Lauren Gresham scored three goals Wednesday to help the Patriot Pioneers defeat Forest Park's field hockey team 5-0 at home in Nokesville.
That gave her six goals this season and gave Patriot a 3-0 record.
Freshman Abby Kallal added two goals against the Bruins.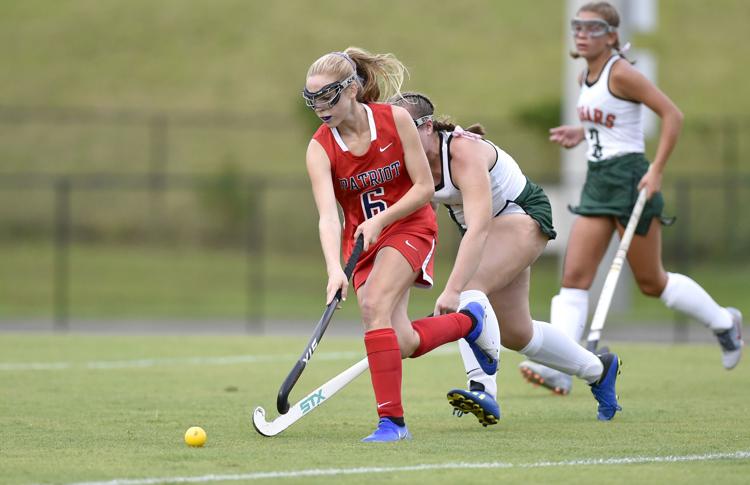 Gar-Field volleyball 3, Potomac 0
The Gar-Field Indians continued their undefeated start to the season Wednesday with a 3-0 win over Potomac's volleyball team on the road in Dumfries.
Senior middle hitter Kyznia Jessup amassed 12 kills in the 25-19, 25-12, 29-27 victory to give the Indians a 3-0 record.
"Jessup has such an array of attacks. She keeps the defense guessing," Gar-Field coach Saprina Shomari said. "Her opponents instantly [become] fans. She is amazing to watch."
Jessup also had two blocks while senior outside hitter Taylor Mack had nine kills and six digs. Sophomore setter Ashaki Shomari added 29 assists and six aces.
The Indians dominated the first two sets behind the hitting of Jessup and aggressive serving by Shomari, but Potomac took a six-point lead late in the third set. Gar-Field, however, rallied with a 6-0 service run from senior right-side hitter Nayeli Zurita Herbas.
Shomari later hit the winning ball after Mack broke a 27-27 tie by tooling the block for a kill.