Five different Forest Park players recorded a block Thursday to help the Bruins beat Woodbridge's volleyball team 3-0 at home and remain undefeated in Cardinal District play.
Middle hitters Deja Clarke and Kianna Bell, and outside hitter Ana Spasic, each finished with two blocks in the 25-13, 25-21, 25-15 victory that gave Forest Park a 5-0 record in the district with a 6-1 mark overall. Adding one block each were outside hitter Ella Doering and setter Courtney Gibbs, while defensive specialist Gabriella Grazzini led the Bruins with 14 digs. Gibbs also had 10 digs and libero Natalia Gutierrez Del Arroyo had nine.
Offensively, Gibbs had 15 assists and four kills, while outside hitter Isabelle Bravo had seven kills with six from Doering and five from Spasic. Adding one ace each were Bell, Bravo, Gutierrez, Del Arroyo and Clarke.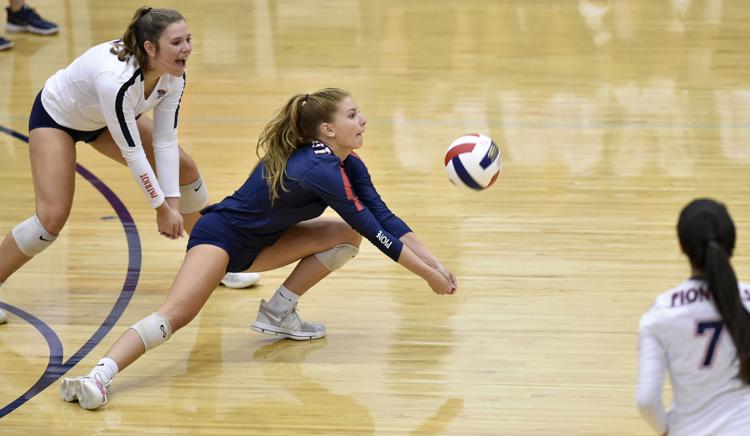 Patriot volleyball 3, James Madison 0
Ashley Casey averaged 6.7 kills per set Thursday to lead the Patriot Pioneers to a 3-0 victory over James Madison's volleyball team at home in Nokesville.
She finished with 20 kills in the 25-15, 25-13, 25-13 victory as Patriot improved its record to 4-3.
Nicole Epstein added seven kills and an ace, while Meagan Wittenberg had two aces.
Defensively, Wittenberg had 21 digs, Casey had 11 digs and Epstein had one block.