Both Gar-Field's Tony Keiling and Osbourn's Cortez Whiting are in the fifth year helming their respective programs. Both men have their programs in the playoffs, which is a major accomplishment for Osbourn.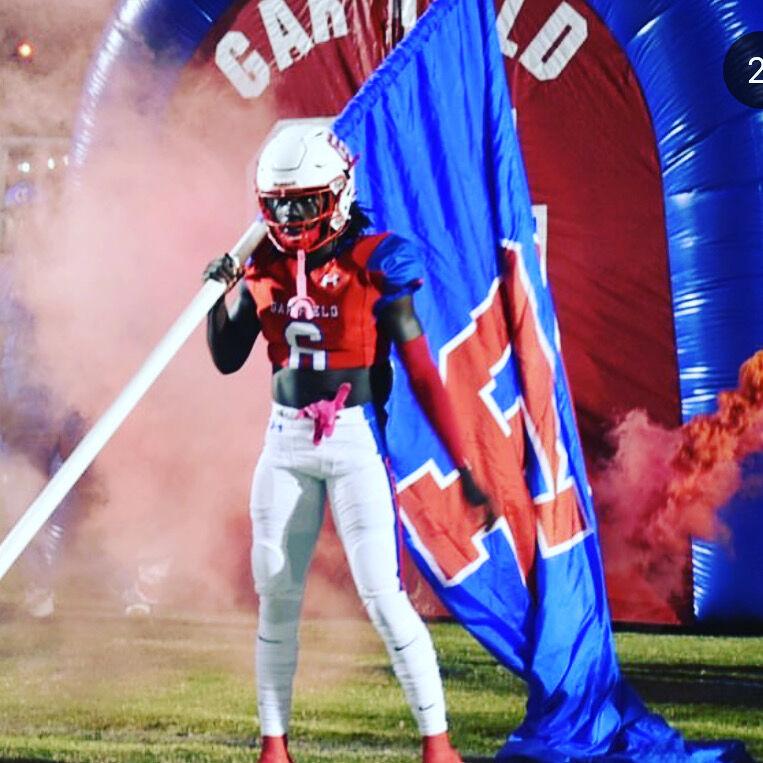 It's been a long arc for Whiting, who has the Eagles playoff-bound for the first time since 2011. His tenure began in 2017 with a pair of one-win seasons.
Success came earlier for Keiling, who went from 0-10 in 2017 to a playoff berth in 2019, ending a seven-year drought. The Red Wolves are making their third straight appearance with a talented team.
So it's fitting that the two ascendant programs face each other in the opening round.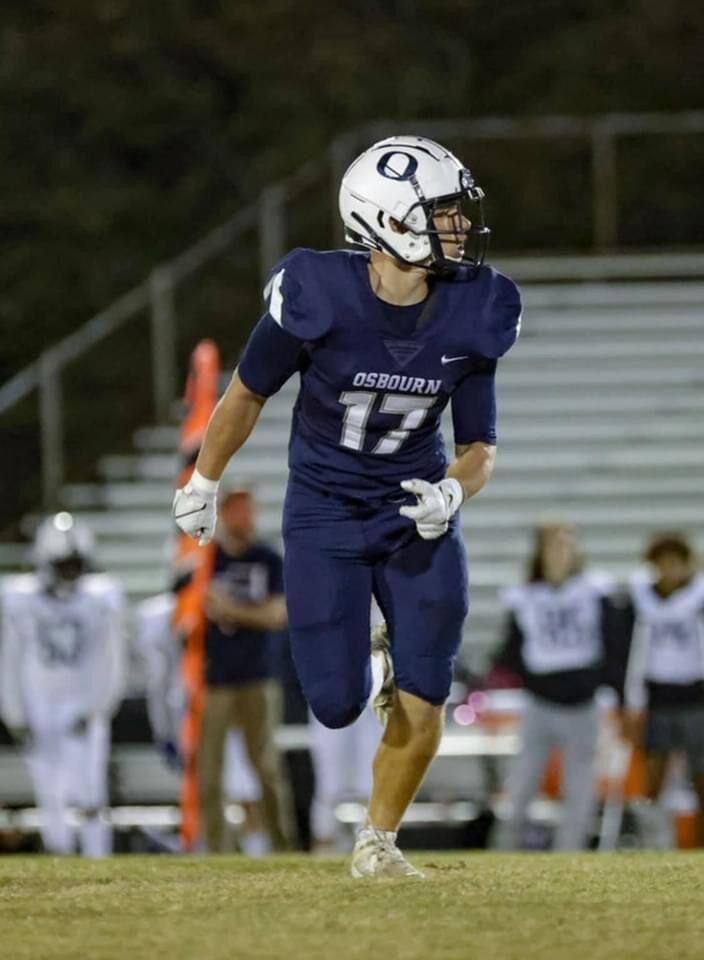 Osbourn and Gar-Field scrimmaged Aug. 13, but the sides haven't played in the regular season since 2019. Still, there's no shortage of familiarity.
"Tony was my Little League coach," said Whiting, a Gar-Field graduate and former assistant. "Five or six of my staff are from Gar-Field. We know a lot of those kids. Coach Tony does a great job with them."
Talented Gar-Field seeks deep run
The Red Wolves challenged themselves with a tough schedule and took some lumps, going 1-3 outside of the Cardinal District. 
But wins against Freedom and Patriot gave Gar-Field the oomph to make the playoffs for the third season in a row.
"The coaching staff is so proud of this very young team," Keiling said. "We have experienced some injuries that have kept key players out of key games, but we've managed to win against some of the top programs in our region."
Sophomore quarterback Omar Diallo is 5-3 as a starter, with seven touchdowns through the air and three on the ground.
Gar-Field's defense is led by middle linebacker Deavohn "Debo" Bumbrey with 56 tackles, and tackle Ryan Adams has 53 tackles. Defensive end Kyle Beer leads with 12.5 sacks.
"We hope to play dominating defense and allow our skill players like Isaiah Crockett, Jordan Terry, EJ Sledge, Adric Johnson, and Keon Allen to make plays," Keiling said. "We will run the ball and continue to run the ball."
Culture change has Osbourn competing again
The Eagles enter the playoffs winners of four of their last five.
"We've been getting healthier," said Whiting, who dealt with various injuries and illnesses that depleted his already small roster. "One game we were missing six or seven kids and a coach."
Osbourn brings its full complement against Gar-Field, including junior defensive back Nigel Burke, who has 37 tackles and a team-high five interceptions.
Linebacker Diego Aviles has 102 tackles, including 23 for loss, plus three sacks and two interceptions. Defensive lineman Ki'Yon Boxley has 42 tackles, four of them sacks.
Offensively, senior running back Jakari Lewis has scored 24 touchdowns on 1,473 rushing yards, averaging 11.6 yards per carry. Aviles excels as a tight end, with a pair of receiving TDs.
The offensive line is stacked with a pair of Division I prospects in Matthew Pack and Brandon Hastings.
"We need to play a complete game in all three phases," Whiting said.
Getting Osbourn back into the playoffs after 10 years "means a lot to the program," he said.
"It means we're going in the right direction. It means a lot to the kids in our school too."
He pointed to an adjustment in the program's culture as a primary reason for the renewed success.
"It's how we do things and why we do things. Changing the culture, getting away from accepting losing, that's been the biggest thing," the coach said.