With the August 2021 opening of Prince William County's 13th high school, local sports fans now get to deal with the Cards.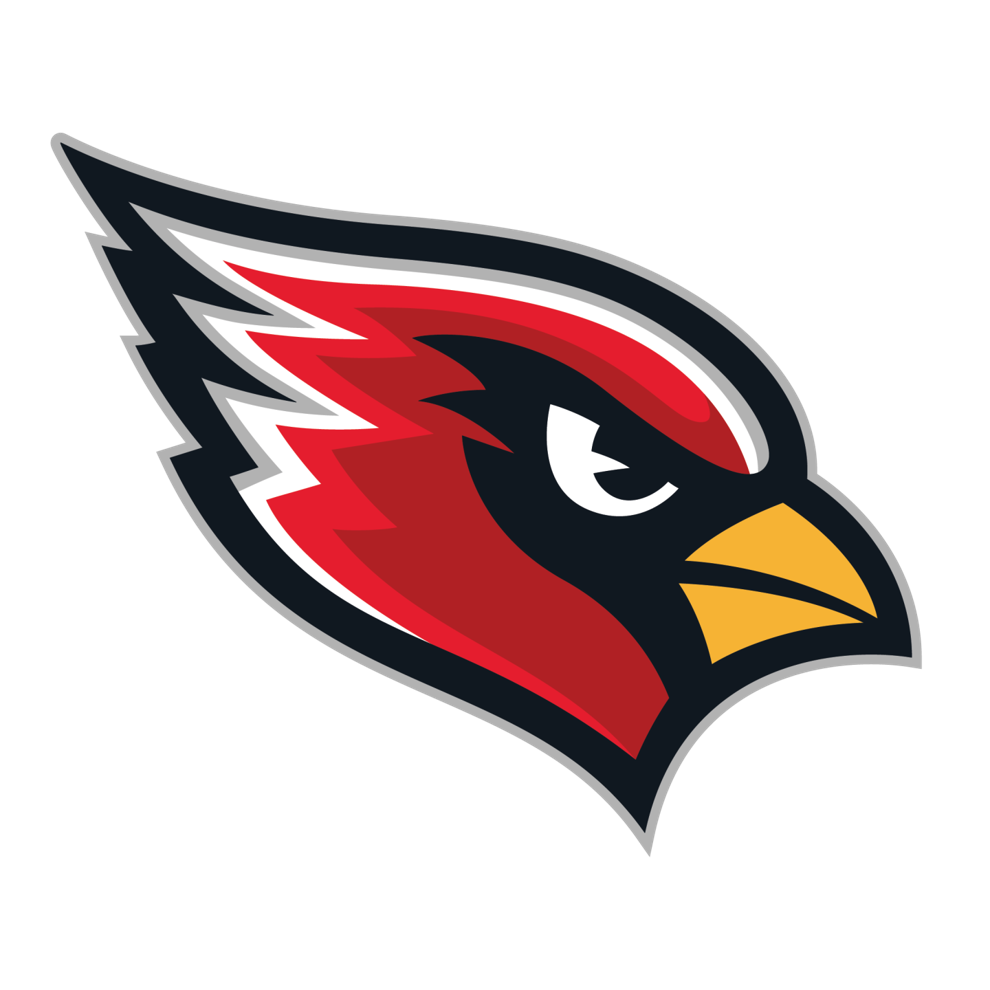 The classrooms at Gainesville High School are ready for their first students, and according to GHS' director of student activities Jason Eldredge, the Cardinals' athletic facilities are ready for their first games.
"The facility that Prince William is building for us is incredible," Eldredge said.
He noted that school grounds abut the property of the Jiffy Lube Live concert venue.
"Our campus literally backs into the stage," he said.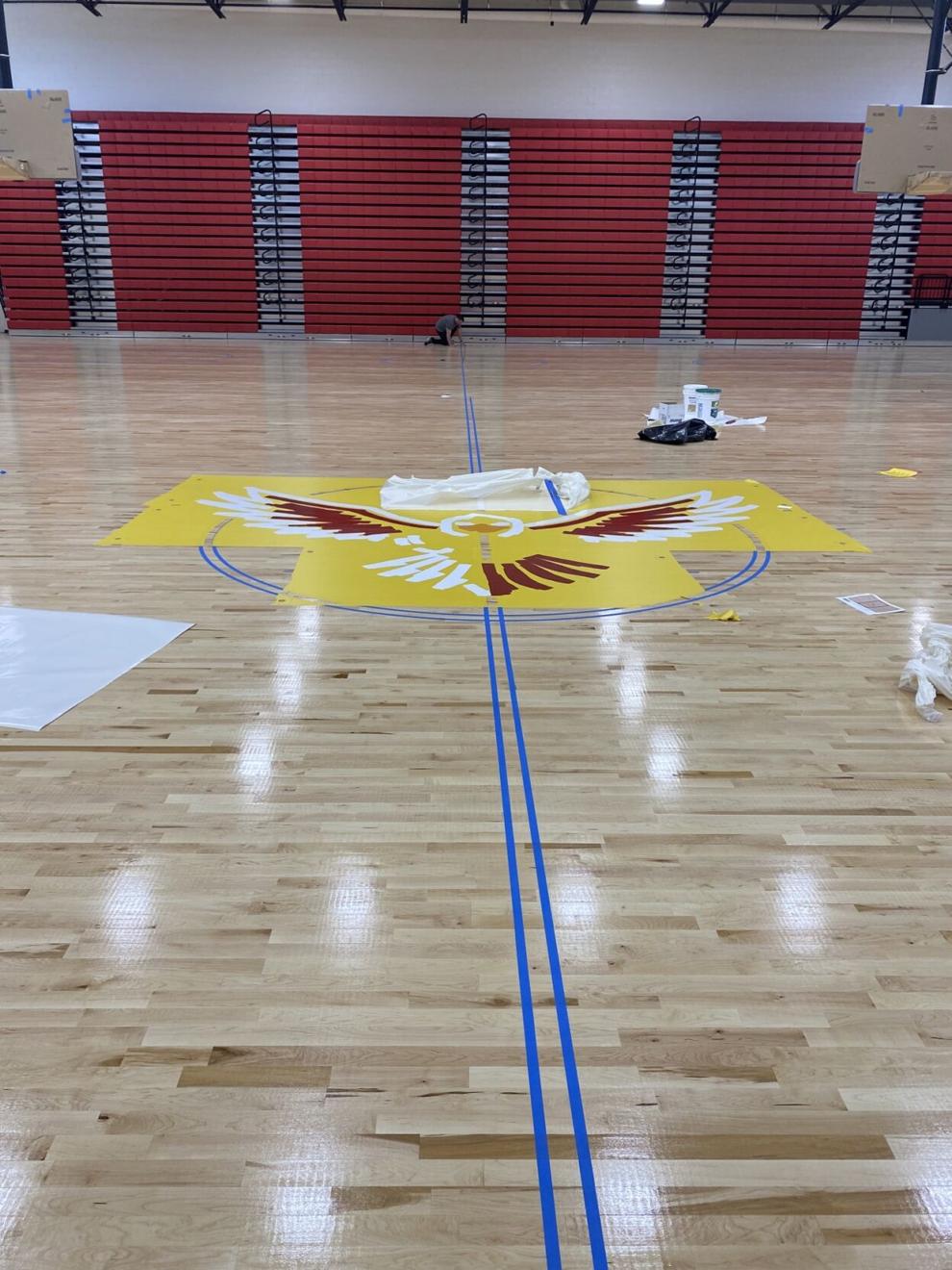 Eldredge owns a lengthy history in Northern Virginia high school sports. He coached the girls' hoops team at South Riding's Freedom High School to state championships in 2009 and 2010, then became West Springfield's head football coach for nine seasons.
Also the assistant director of student activities at West Springfield, he moved on to Woodbridge High School to be the Vikings' AD for the 2019-'20 year.
When the opportunity arose to accept a job just eight miles from where he and his wife are raising their kids, he took it.
"My children will be able to go to school where I work. That was the big thing," Eldredge said.
As director of student activities, Eldredge is responsible for overseeing much more than 22 sports. He administers all after-school programming, handling logistics so performing arts, clubs, and organizations like robotics and dance can do their thing.
He's also in charge of the leadership program, and schedules things from custodial maintenance to band practice.
"I schedule my marching band like my football team. Those kids are out there working hard, they have competitions, they need space too," he said.
But Eldredge is a former football coach, so he knew what he was looking for in the first gridiron leader of the Gainesville Cardinals.
Daniel Bruton to coach football
Drawing from a student population of just 1,300 and no seniors, the Cardinals will field junior varsity and freshman football teams in their debut campaign.
The Cardinals will play established JV programs from Class 6A schools around the county.
Eldredge has tapped veteran head coach Bruton to guide the Cardinals. Bruton led Forest Park for four seasons before heading Briar Woods for three.
"Semi-young guy, 34, 35 years old, but has experience since he just took Briar Woods to a regional title appearance against Stone Bridge and had a couple good years at Forest Park," Eldredge assessed. "He has a little bit of everything."
Eldredge said Bruton was the most impressive candidate to a panel of stakeholders including community members, teachers, and administrators "He's who they liked the best, so that's who we went with," Eldredge said.
The Cards open Aug. 13 at Brentsville in a scrimmage before christening their new stadium Aug. 20 versus Hylton in another scrimmage.
The first regular season game is Sept. 1 at home vs. Osbourn Park in what surely will be a historic moment.
Justin Powers is boys' hoops coach
When South County High School opened in 2005, Powers was its freshman boys basketball coach. In 2008 he moved into a varsity assistant position at Robinson before taking the head job at Freedom-South Riding in 2013.
In 2019, he took the Eagles to the state championship game.
"Him being able to build a program to that point really speaks to his ability level," said Eldredge of Powers. "He's got 15 years of experience but he's only in his 30s, so he knows how to put the work in."
Dan Nemerow is girls hoops' coach
Nemerow is a known name in the area, having led the boys' program at Patriot through its first six seasons. He also coached a season at Brentsville.
"He brings a dynamic skillset to the position," said Eldredge of Nemerow. "He knows how to start a program at a new school."
Achieving success at GHS
Eldredge wants to see every member of GHS' programs succeed - including the coaches.
"Winning three state championships like I've been fortunate to be part of, that's a priceless thing," he said. "I want to help adults achieve their goals and dreams too."
With the birth of the Cardinals, Eldredge anticipates helping to create something within the Gainesville community that becomes an institution.
"The chance to start something that potentially outlives you is priceless in this profession."
Passion is a common theme of Eldredge's career, and it's a trait he seeks in his coaches.
"First and foremost, they have to show they're passionate about their activity," he said. "I love all activities. If a group of kids love to do something, I want to support that. It's just all the way around a good thing."
The Gainesville Cardinals' first ever sports event will feature the golf team competing in a quad match Aug. 4 at Prince William Golf Course.