When it mattered most, the Battlefield Bobcats finally beat Patriot's girls soccer team.
They hadn't defeated the Pioneers in the past six matches of the rivalry, but they won Thursday, 1-0 in overtime, to claim the Cedar Run District tournament title during the final on the road in Nokesville.
Carleigh Frilles scored the winning goal with 2 minutes, 13 seconds remaining in the second overtime period to upset the regular season champion Pioneers, who previously against Battlefield had a 2-1 win and 1-1 tie during regular season. So Patriot (12-3-2) entered the night with a 5-0-1 run against the Bobcats (15-2-1), but Battlefield has the edge recently in the rivalry with a 9-6-2 advantage over six seasons. In that same span, the Bobcats have an overall record of 111-12-2.
By holding the Pioneers scoreless Thursday, Battlefield recorded its 10th shutout of the season, with five in the Bobcats' past six games.
"A tremendous team defensive effort," Battlefield coach Kevin Hilton said.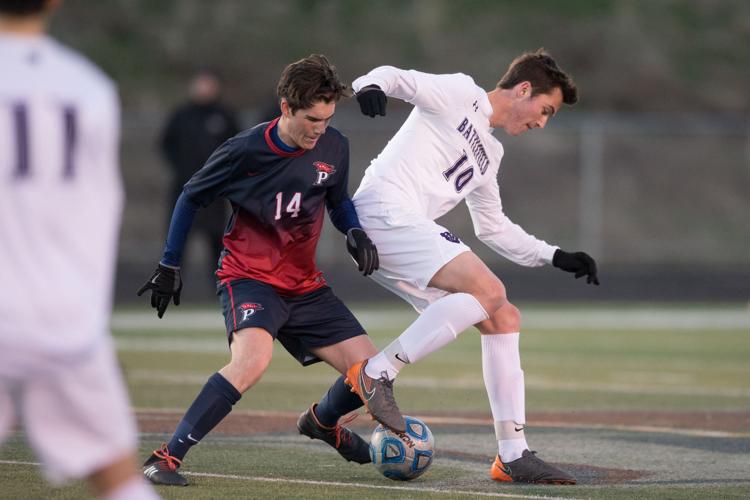 Battlefield boys soccer 2, Osbourn 1
The Battlefield Bobcats rallied from an early deficit Thursday to win the Cedar Run District tournament championship by beating Osbourn's boys soccer team 2-1 at home in Haymarket.
Tyler Schoettle scored the winning goal in sudden death of overtime to give Battlefield a 10-5-1 record despite their 2-3-1 start to the season. So the regular season champion Bobcats are on an 8-2-0 run with a four-game winning streak while the Eagles stand at 8-7-2.
Osbourn took a 1-0 lead in the first half Thursday, but Colton Matthews tied the score for Battlefield in the second half to force overtime.