Loaded with talent, the Woodbridge and Patriot wrestling programs hope to win the Cardinal and Cedar Run District titles, respectively, pick up momentum at regionals and roar into the Class 6 meet in top form.
The Class 6 meet is Feb. 18-19 at Virginia Beach Sports Center.
Veteran Vikings look loaded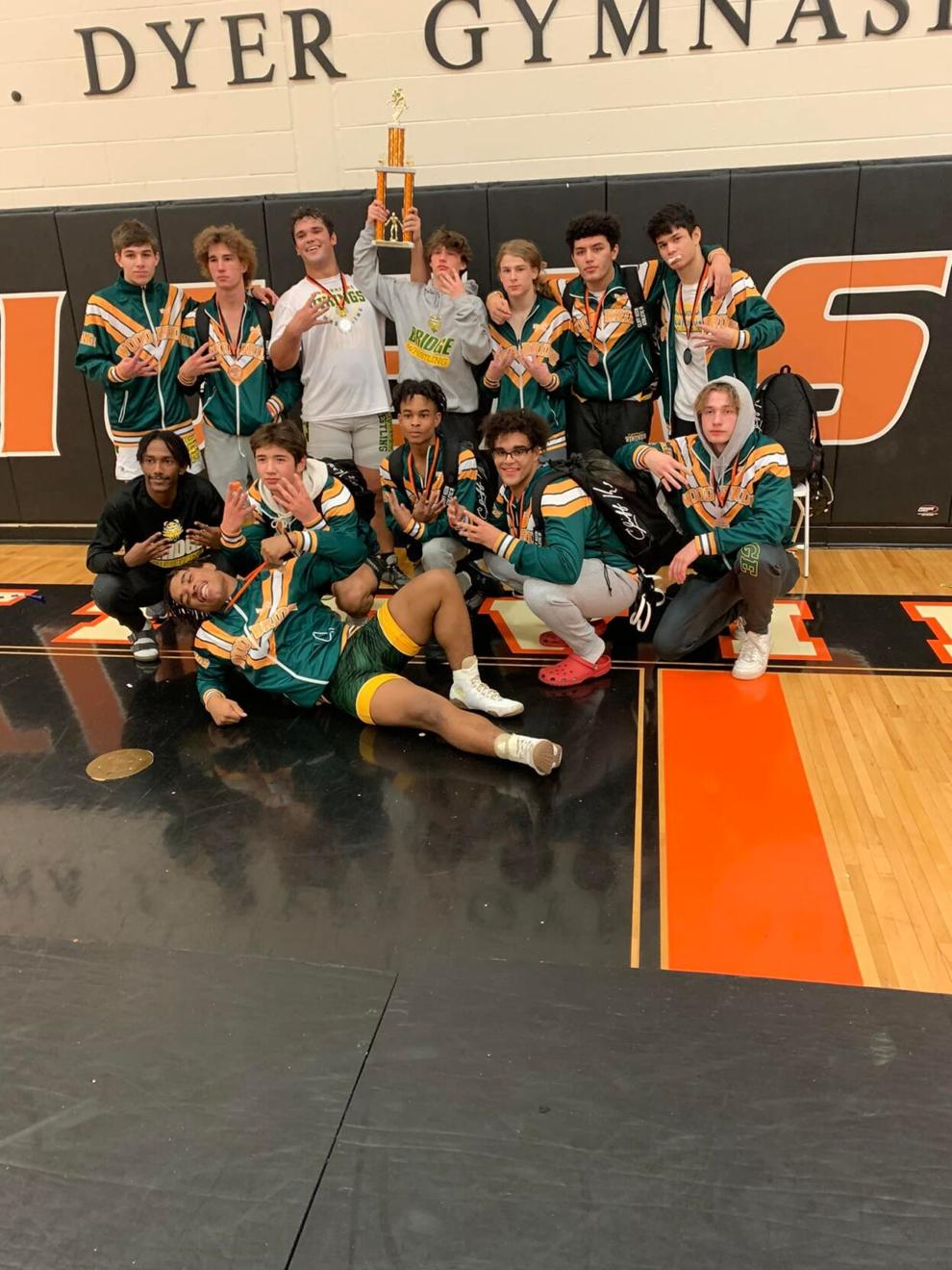 A season ago, Woodbridge head coach Ty Knepp led the Vikings to a runner-up finish in the Region B team standings and sixth overall at the Class 6 state tournament, including a pair of state champs.
It could've been more.
"The COVID modification of only taking the top two wrestlers from each weight class from regionals to states hurt us a bit," Knepp pointed out. "We had nine wrestlers in the top four at regionals, unfortunately only three of them were in the top two."
Eleven starters are back in the 14 weight classes, including three state champions. 
Jadon Stephens, a football star for Woodbridge as a running back and linebacker, went 16-0 and won states last year in the 195-pound classification.
"[He's] a very gifted wrestler and athlete," Knepp said of Stephens. "Jadon has a lot of unorthodox techniques and utilizes big moves and throws when he wrestles."
Knepp said that Stephens hasn't had the mat time of year-round wrestlers, so he hopes the senior will develop improved technique with a fuller schedule.
Stephens, victorious in 11 of his first 13 matches this season, placed first in the 189-pound division at the Panther Holiday Classic at Mount Aloysius College in Cresson, Pennsylvania, Dec. 18.
"He looked great," Knepp said.
Fellow senior Tyler Tanev "is a grinder," Knepp said, who won 12 of his first 15 matches this season after a 17-0 state-championship effort in the 113-pound class last season.
"He wrestles at a very high pace and puts a lot of points on the board," the coach said of Tanev, a year-rounder who wrestles on multiple clubs. "Tyler does the little things right and gets better each day."
Tanev went 2-2 at the prestigious Beast of the East tournament Dec. 18 and 19 at the University of Delaware.
Heavyweight Josh Mancia was the only other Woodbridge wrestler at Beast of the East, taking third in the 285-pound class.
That's the weight class in which Mancia won a state championship two years ago as a sophomore. He placed fifth at states last season.
"Josh is a leader for our team and sets the tone in our practice room every day," Knepp said. "He put in a lot of time over the summer competing at various national-level events."
Mancia and defending state champ Cooper Rudolph of Robinson have quite the rivalry, Knepp noted. The heavyweights have split 3-1 decisions in their two head-to-head meetings this season.
"Those two will likely meet a few more times this season," the coach said.
The Vikings will count on other seniors for attitude and effort, like 205-pounder Jordan Yousefi-Nunez and captain Kaleab Dawit, a 138-pounder who is 16-2 after elevating from the 126-pound class.
Junior Julian Schott jumped four weight classes this season, climbing from 138 to 170 pounds.
"We want our athletes to get 1% better each day," Knepp said. "The goal is to always be healthy and wrestling our best in February."
Early returns look positive. Woodbridge won the Greg Stanley Invitational Dec. 4 at Brentsville, then placed third out of 45 teams at its own Battle at the Bridge tournament Dec. 28, a half-point behind second-place Chantilly.
The Vikings won four of their first six dual meets.
"We have a very tough schedule built for our team this year," Knepp said. "We seek the toughest competition we can find to get our kids battle-tested and ready for the postseason."
Patriot's three-headed monster
Head coach Rich Edwards has plenty to work with in his first year. Three Patriot wrestlers are back after making states a season ago.
"We have good continuity from last year's program with our senior class," Edwards said. "And we have added some new, young wrestlers."
Senior captains and state-qualifiers Vincenzo Corvetto, Donovan Sprouse and Austin Zehring lead the Pioneers.
"Vincenzo is tough as nails, has exemplary physical fitness and drive," said Edwards of Corvetto, state runner-up in the 170-pound class.
"Austin is a quiet professional, gets about his business, but also has plenty of time to coach and mentor the younger wrestlers in the room. Donovan is a tremendous leader, powerful, explosive wrestler," said Edwards of his standouts.
Those three already helped Patriot to a third-place finish out of 12 teams Dec. 4 in the Loudoun County Duals in Leesburg, then seventh place out of 33 in the King of the Rock tournament in Ashburn.
Corvetto and Sprouse won gold in that event at 182 and 285 pounds, respectively, while Zehring took fifth at 126 pounds and Dominic Hildreth placed third in the 120-pound class.
"Just about every wrestler that participated brought home some team points," Edwards said.
The coach anticipates his senior captains to return to the state meet, perhaps joined by one or two more Pioneers.
"We have developed a good bench of younger underclassmen to take their place next year," he said.