It's already been a banner year for two Prince William County boys' soccer teams. 
The Hylton Bulldogs are regular season champions of the Cardinal District, while the Osbourn Eagles are on the verge of the same accomplishment in the Cedar Run.
Those two teams, along with several others, are preparing for a postseason that will truly define the kind of year they have.
A mix of college-bound senior talent and promising underclassmen populate the rosters of the county's dominant teams. Hylton has relied on the leadership of seniors, while Osbourn has won with a plurality of sophomores. Potomac and Colgan, two more programs putting together winning seasons, feature both youth and experience.
Here's a look at some of the area's top boys' soccer clubs as the high school postseason gets set for kickoff.
Osbourn Eagles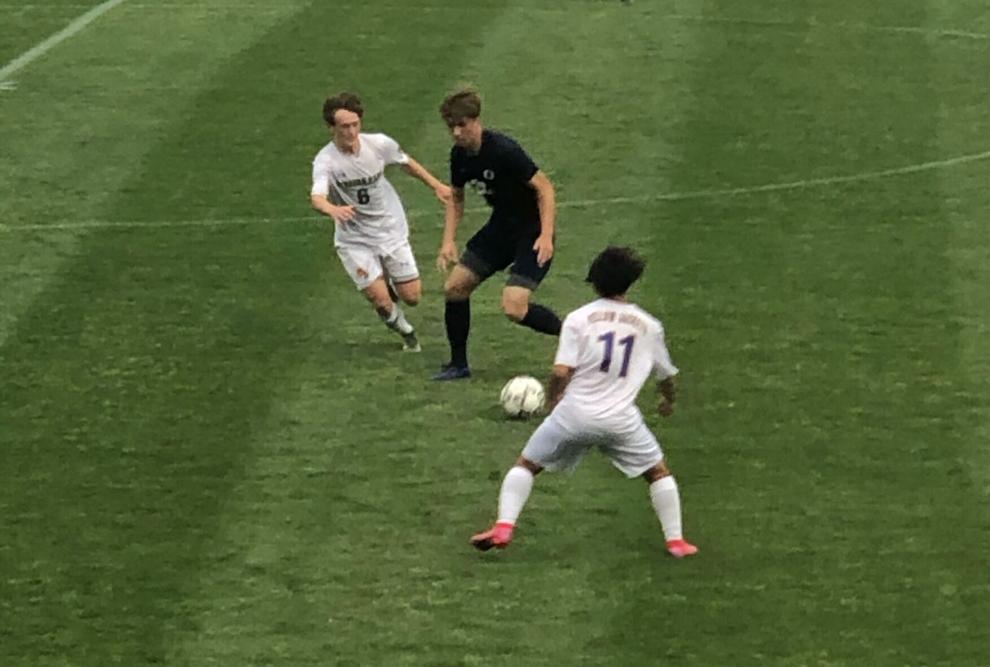 Record: 7-1 district, 7-1 overall as of June 2
Coach: Brandon Calandra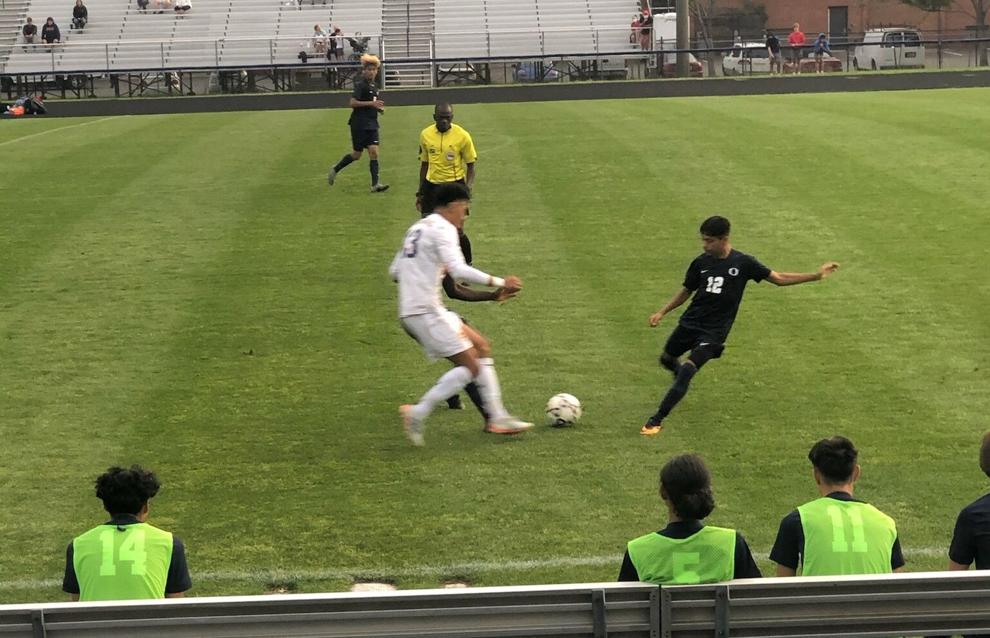 Notable: The Eagles' roster has nearly as many freshmen (two) as seniors (three).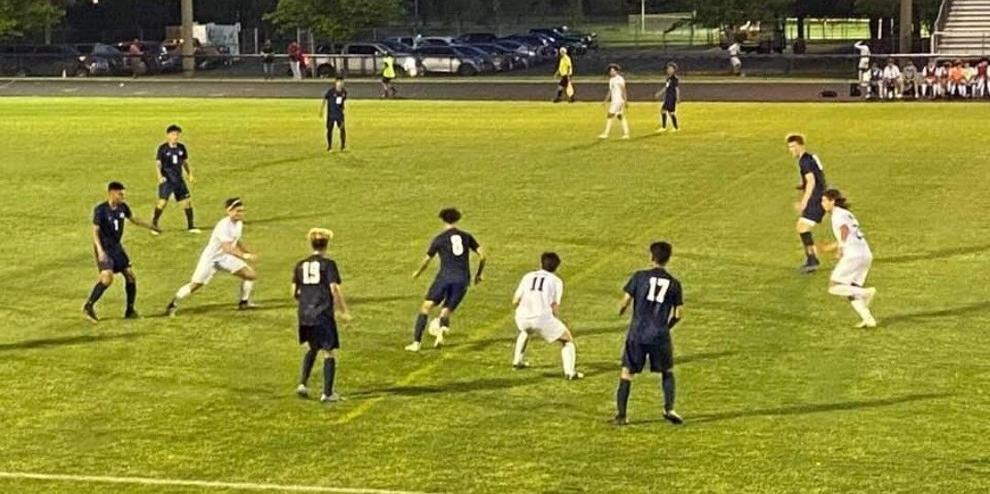 How's it going? With two contests remaining before tournament time, the Osbourn Eagles are perched atop the Cedar Run District thanks to senior captain goalkeeper Jonathan Flores, who's allowed just four goals all year and piled up four clean sheets.
"He's been the backbone of this team," said Eagles' fifth-year coach Brandon Calandra. "He's a great leader and has been the most reliable player on the team."
Flores backstops a line of worthy defenders in Cristian Lopez, Luis Garcia, Angel Rivas and captain Diego Lucero.
"Most people focus on who scores the goals and defenders usually don't get the credit they deserve, but as a unit they've played really well together," said Calandra.
Prior to this year, only Lucero had any experience as a varsity defender. But that backline has permitted just five goals in eight games.
Providing offensive firepower is versatile Daniel Ramirez, who leads Osbourn with seven goals, while Erith Garcia has four.
Midfielder Cooper Noseworthy, the team leader with five assists, "has done a great job controlling our attack," Calandra said.
For their success to continue in the postseason, Calandra is relying on a roster of eight sophomores and five juniors to keep a "one game at a time" approach.
"Any team can win on any given night," he said. "This is especially true in our district with so many competitive teams. We will have plenty of time when the season is over to define our success, but until then, we're going to stay focused playing one game at a time and see where the results take us."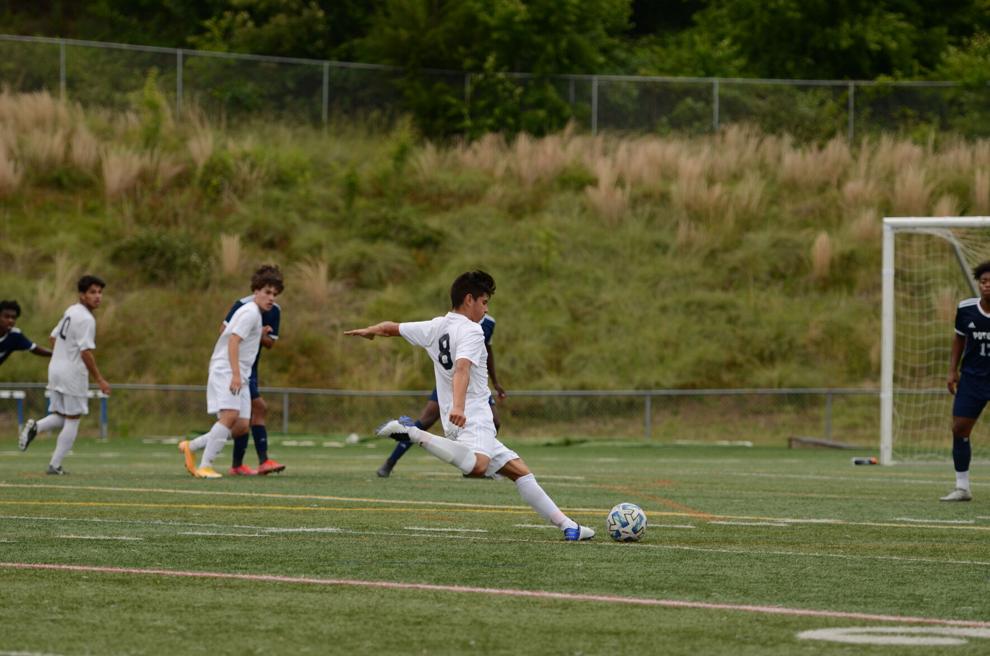 Hylton Bulldogs
Record: 5-0-1 district, 5-1-2 overall as of June 2
Coach: Brandon Walker
Notable: The Bulldogs have surged after going winless in their first two games.
How's it going? It's not quite the dominance they enjoyed during the 1990s, a decade in which Hylton won four state titles, but the Bulldogs are following up a strong 2019 with a Cardinal District regular season title in 2021.
When the season began six short weeks ago, fifth-year head coach Brandon Walker wasn't sure it would wind up like this. "With a smaller number returning this year, it was a little concerning when the season started," he said. "But I am pleased with how it has progressed."
After going 0-1-1 in their first two outings, Hylton pulled off a pair of overtime victories that Walker attributed to "a never-quit attitude."
Since those triumphs in early May, Hylton has gone 3-0-1, outscoring opponents 15-3.
A defensive backline of Ryan Barry, Andre Obeng and Blaise Leiss II helps keep the net clean. In the mid-field, the Bulldogs are led by Andres Rodriguez, Elison Miranda and Jorge Montecinos.
Walker noted that "a lot of senior leadership" has been instrumental in keeping the team focused on the end goal, especially as the postseason approaches.
"We try not to lose focus of each individual game and the importance of it," the coach said.
Potomac Panthers
Record: 3-3 district, 6-3 overall as of June 2
Coach: Austin Johnson
Notable: Johnson was named the head coach prior to the 2020 season.
How's it going? Two straight late-season losses at the hands of Hylton and Colgan -- the two teams above Potomac in the Cardinal District standings -- pushed the Panthers' record back toward .500. But head coach Austin Johnson believes his team's experienced talent has the potential to make a deep playoff run.
"I believe we can go all the way. We will take it one game at a time," Johnson said. "At this point in the season we want to win."
The Panthers are led by junior striker Cesar Rubio, author of a team-high nine goals. Johnson calls Rubio "extremely dependable" with "great control of the ball." After missing the first two games with an injury, Rubio has been a lineup regular.
Senior striker Mohammad Koroma has put in seven goals and contributed three assists. Sophomore Joseph Cruz owns three goals with four assists.
"Joseph has great field vision and a fantastic touch," Johnson said. "He continually finds ways to impact the game."
Defensively, captain Charles Obang is a center-back averaging more than 15 tackles per game while compiling three offensive assists.
"Charles will give you everything he's got and do anything you need," Johnson said.
Nahome Kifle is a confident, calm left back averaging more than 10 tackles per game, and matching Obang with three assists on offense. Kifle and Obang will both play for Virginia Wesleyan University next fall.
"The boys have worked hard this season," Johnson said. "When we go out on the field for 80, maybe 90, minutes, playing our game and knowing we gave it everything ... it's hard to beat this team."