It's hard to imagine a high school football coach stopping to smell the roses in the heat of a game, or aftermath of one.
But the pandemic has made Brentsville coach Joe Mullinax more philosophical, even touchy-feely. 
Last week, after a Tigers' home game, when "Country Roads" was played on the PA system, Mullinax instructed his players to soak in the vibes from the 1971 John Denver hit.
"I don't talk over that anymore," he said. "Now I want them to take in that moment. We will never again take these times together for granted. It serves as a reminder of what home is for us. Both Brentsville and football. And we're glad to be back."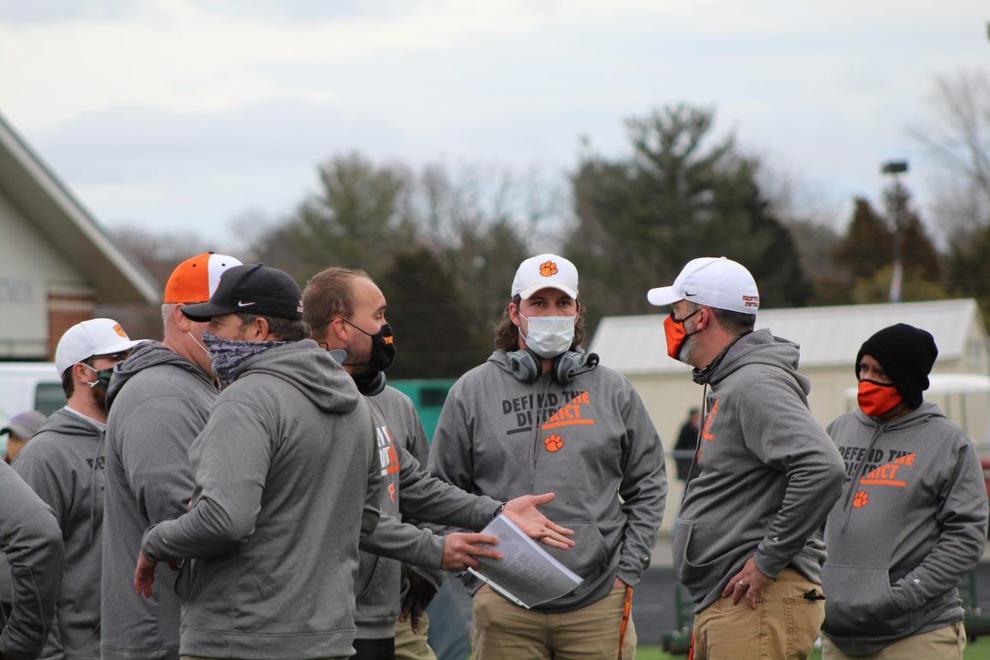 The Tigers have opened 2-0 for the first time since 2016, pulling out wins over George Mason 21-12 and Warren County 22-8 with fourth quarter flourishes. 
While Mullinax's program may not be "older than the trees" like Denver sang, the school has ancient roots, having opened in 1929.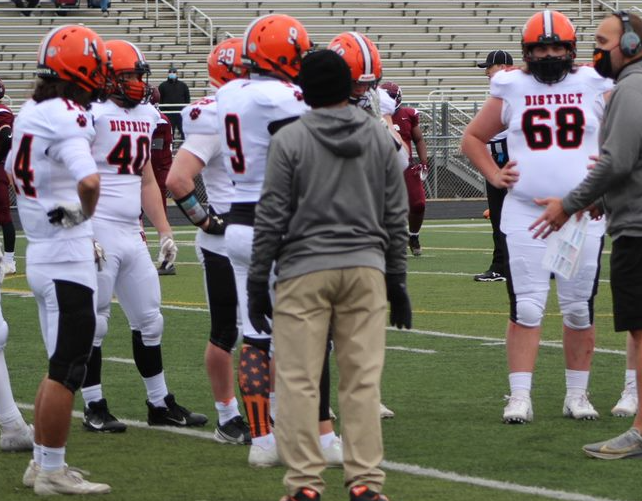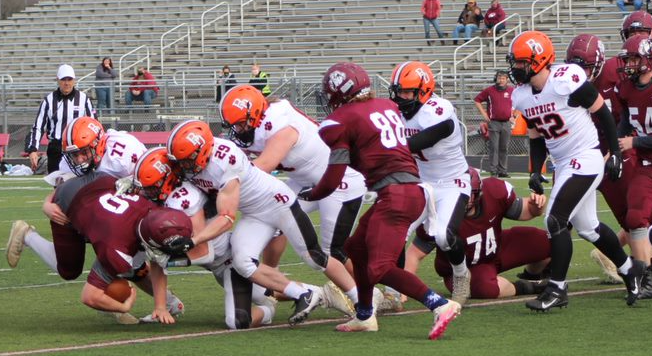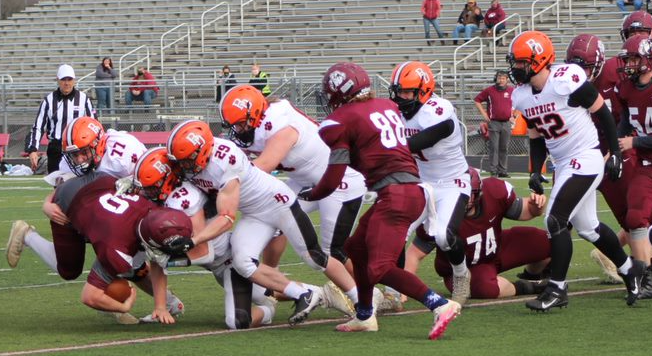 With an enrollment of about 1,000, semi-rural Brentsville is an outlier in gigantic Prince William County, dwarfed by Class 6 behemoths like 2,600-student Patriot or 2,900-student Battlefield in the nearby Cedar Run District.
Operating in a quieter Class 3 bubble, Brentsville has carved out a niche.
"We're rarely the fastest team or the biggest team. Every year we send a few to play in college but we have to win based on being mentally tough," said Mullinax.
Mullinax, in his fourth year, is preaching the virtues of working selflessly to accomplish team goals and being a good human being in the process. 
"What kind of husband, father and person are they going to be down the road," he says. "That matters more than wins and losses and will be how I measure my success as a coach when my career is over."
Mullinax feels he's building something. Brentsville won the Class 3 Northwestern District title last year and shared the crown in 2017. 
"As far as the class of the district, it starts with us. We work hard for it. The kids know we have a target on our back," said Mullinax, who views Skyline as the biggest threat to repeating.
Prince William County is requiring its football players and coaches to wear masks in games and has distributed them to county teams. "They attach to the face masks," said Mullinax, who noted opponent Warren County didn't wear them in their recent matchup. "We don't look at it as a hindrance but a stepping stone to what we love to do." 
Quarterback Guy Hayes is the straw that stirs the Tigers' offense. A run-pass threat who signed with NCAA Division II Frostburg State, Hayes had over 1,000 yards both rushing and passing and accounted for 24 touchdowns as a junior. 
"It starts with Guy Hayes, he's a tremendous talent," said Mullinax of the returning district Player of the Year.
Brentsville has two other college-bound talents in receiver/defensive back Aidan Lawhead and running back/linebacker Jake Johnson, who'll both attend Bridgewater College. "Johnson is the personification of mental toughness. The kids feed off that," said Mullinax.
The Tigers won twice in five days last week, winning Tuesday and Saturday. 
Brentsville will enjoy a full week of rest for Saturday's game vs. Central (Woodstock) at 2 p.m. at Patriot. 
Reach Peter Brewington pbrewington@fauquier.com