The Brentsville High golf team completed an 8-0 regular season and looms as the clear favorite at the Northwestern District Class 3 meet Monday at Greene Hills Country Club in Stanardsville.
The Tigers have beaten multiple larger schools and local powers, including Class 6 Patriot and neighboring Kettle Run.
"There is a special chemistry with this team. 8-0 wasn't really a surprise when you look around at all our players. We are just a special team," said senior Mickey Haynes.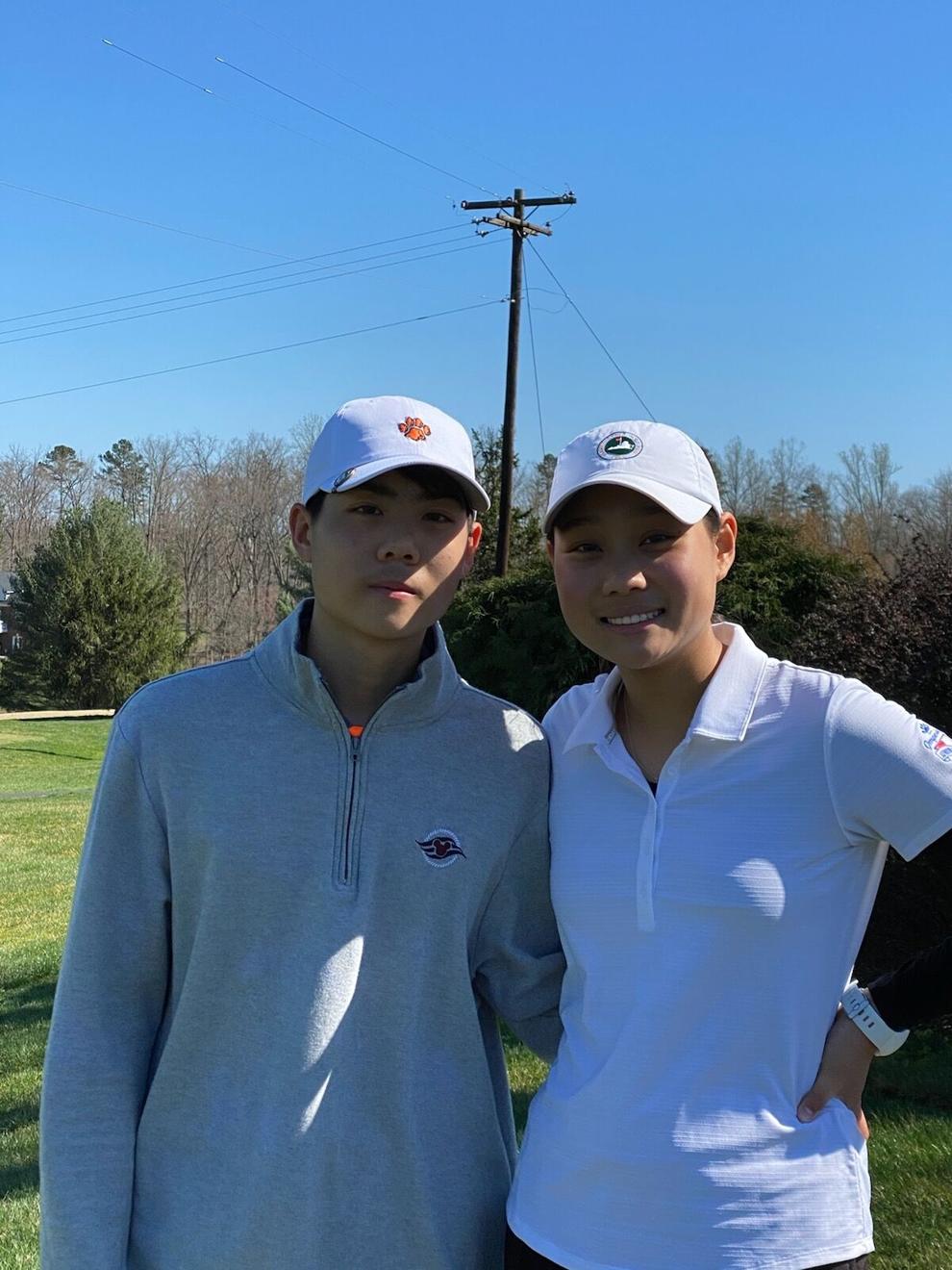 Brentsville is led by senior Isabel Bae, a William & Mary signee. Playing in the No. 1 slot, Bae is generally the Tigers' leading scorer. She opened the season with a 1-under-par 34 against William Monroe and has posted strong scores all year.
One prominent theme is the presence of two sets of siblings among the team's top five golfers. Freshman Alex Bae is Isabel's younger brother and often shoots close to par. 
"It was really fun playing with my brother competitively because we don't normally go against each other for a better score," said Isabel.
Plus, coach Gina Butler has two talented daughters in junior Barrett and freshman Addison, who both shoot in the low 40s.
Despite that genealogy, coach Butler says the team is one big family. "The brotherhood and sisterhood is not just limited to the siblings, but it has expanded to the entire team. I am most grateful for that," she said.
Butler said her team is so strong and gets along so well that "we change up groups all the time so we can continue to learn from one another."
"I love the whole team so much and it's so much fun to be able to play with Addison," said Barrett Butler about playing with her younger sister.
Also on the team are standout baseball players Mickey Haynes and Kevin Holroyd. Both seniors, Haynes will play Randolph-Macon College and Holroyd at Ferrum College.
Another important team member is junior Reid Sanders, who shot 41 in a win over Patriot and has played in the No. 3 slot.
Of Brentsville's 12 players, there are four girls, including three in the top six. Elizabeth Rice is also on the team.
Brentsville recently downed local rival Kettle Run on Senior Night, 159-168, as Isabel Bae carded a 38 and fellow senior Mickey Haynes shot 41. Barrett Butler and Reid Sanders both shot 40.
After downing Manassas Park at Shenandoah Valley Golf Club to go 7-0, the Tigers beat Handley at Stonewall Golf Club to finish 8-0. Alex Bae shot 38, Isabel Bae 39, Addison Butler 41 and Barrett Butler 43.
Next up is the district tournament, which the Tigers won last season.
"The regular season went by so fast but I think we were lucky to have had the season, especially the one we had," said Barrett Butler.