The future looks bright for Brentsville girls basketball. 
The present looks pretty great, too.
Brentsville has a starting five of two juniors, two freshmen and a sophomore, and an 11-player roster with two seniors.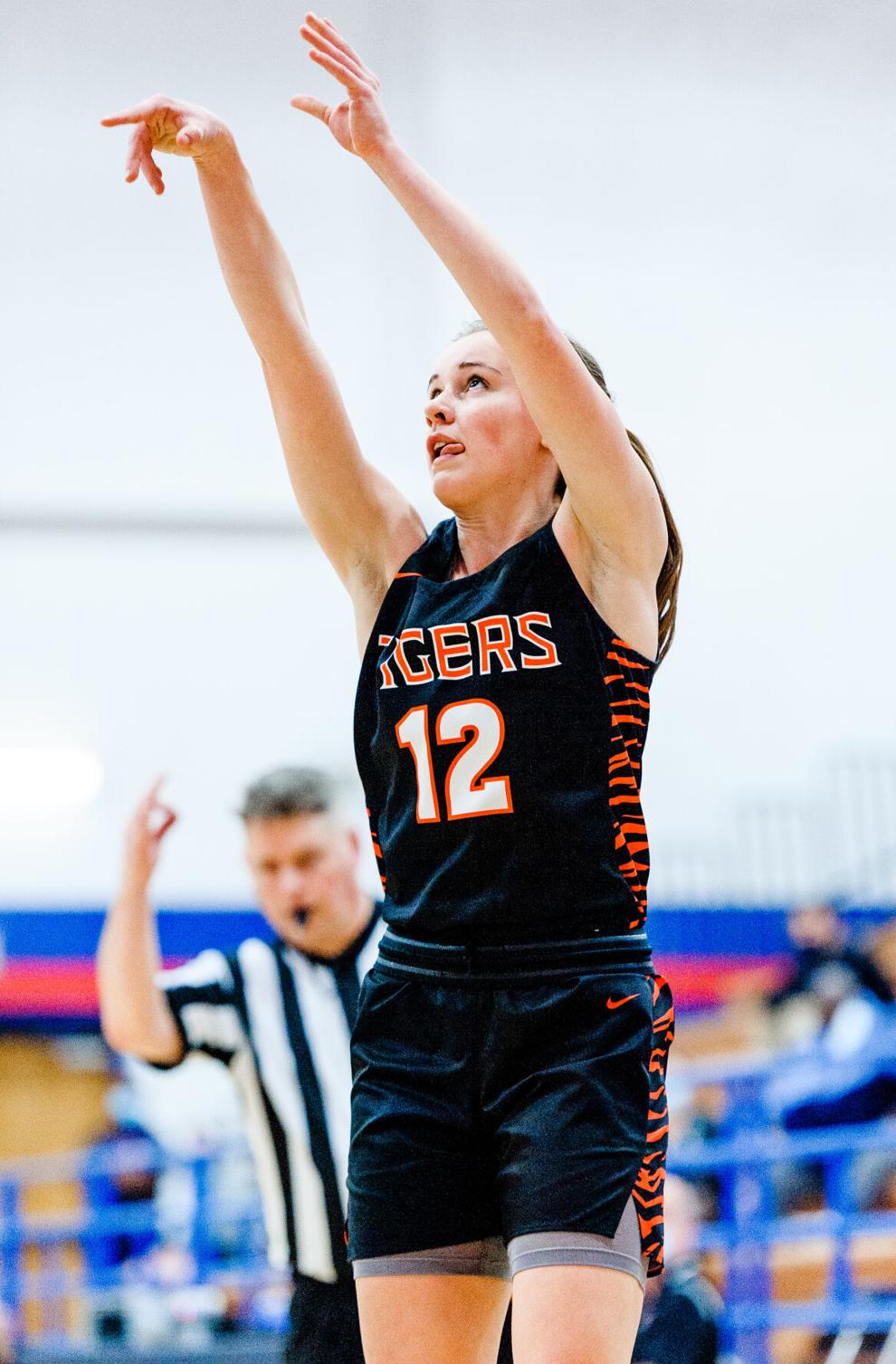 That's right, without a senior starter or one over 6-feet, the Tigers are 8-1 overall and collecting decisive victories over much larger schools. 
Brentsville has yet to play a fellow Class 3 school. The Tigers own five wins over Class 6 programs, including Gainesville, Osbourn, Freedom (Woodbridge), Hylton and Gar-Field, and three versus Class 4 teams, averaging a 22.75-point margin of victory. Only a 44-36 setback at Class 4 Fauquier on Dec. 10 blemishes their record.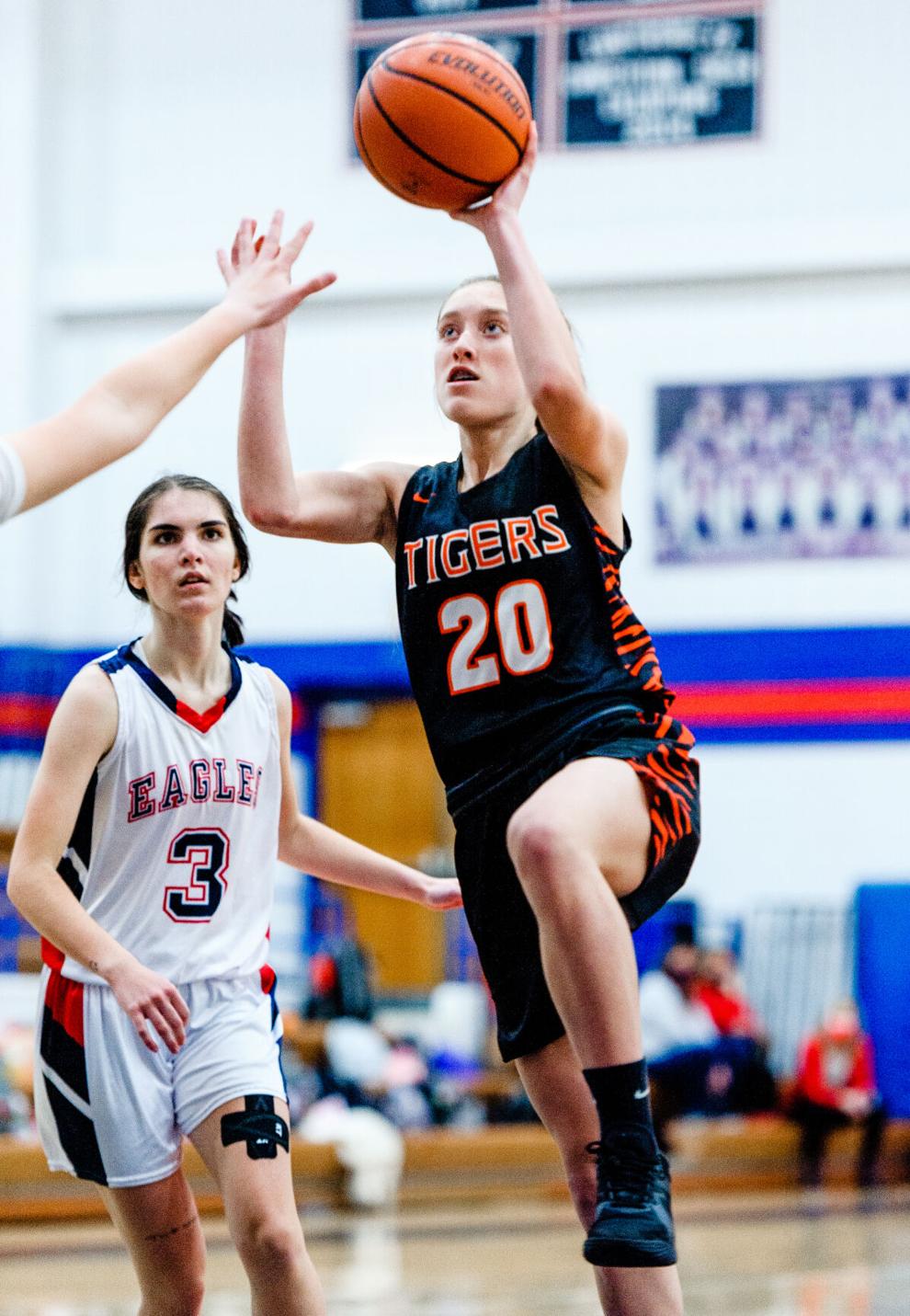 They are heavy favorites with Meridian in the Class 3 Northwestern District, giving them long-range dreams of a strong run in the region and state tournaments.
There's been nothing fancy about it.
"Playing hard and executing, everybody buying in. That's what it's been so far," said head coach Eugene Baltimore, in his 13th season helming the program in Nokesville. "We're battling. We just need to continue to do that moving forward."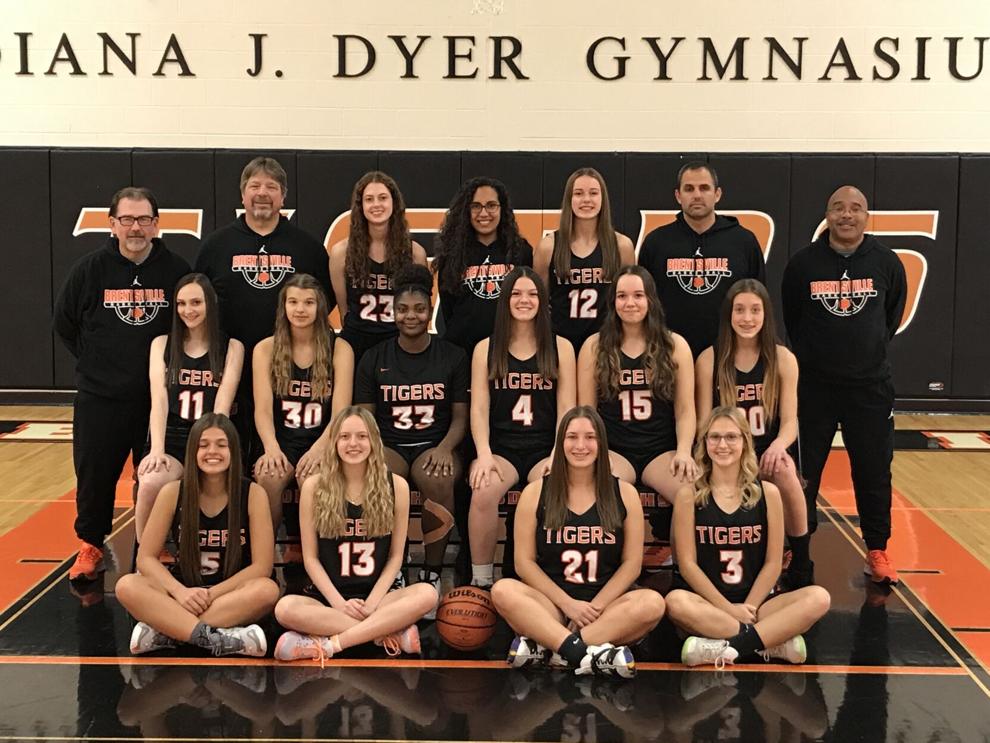 Meet the Tigers
The Tigers are young, scrappy and "not very big," Baltimore said. "Every team we've faced so far has been bigger than we are."
The Tigers' top weapon is 5-foot-9 junior Alden Yergey, a high-scoring point guard who can go off for 30 points. Yergey has committed to play for Siena College (N.Y.), a NCAA Division I program in the Metro Atlantic Athletic Conference. 
Her backcourt running mate and fellow captain is 5-7 junior Cara Vollmer,  an attention-attracting scoring threat as well.
Sophomore forward Liz Rice, at 5-9, is the Tigers' primary rebounder. Freshman guards Macie Mayes and Brookelynn Miller have forced their ways into the starting lineup because of their advanced basketball IQs.
"Basically, I have five guards out there," Baltimore said. "I think that's a key to this year. Even though there's a lack of height, our girls can handle the basketball."
Yergey and Vollmer are looked to as "leaders by example on and off the court," while Mayes and Miller are rapidly getting used to the varsity game.
"Talking with my coaches, we agreed they should be starting," the coach said. "Very proud of both of them and what they've done so far."
Baltimore, who coached at the college level for eight seasons, said he likes this group of Tigers.
"They're a fun bunch to be around, fun bunch to coach. We just have to keep working and do the best we can, and things will go our way."
Facing the Northwestern District
Coming off a three-year stretch during which Brentsville made the state tournament twice and regionals three times, the Tigers aren't strangers to winning.
But with a new crop of talent coming together for this season, Baltimore felt it was time for some challenges. He scheduled scrimmages against Battlefield and Unity Reed, then played a non-conference slate against some of the most populous schools in Prince William.
"I wanted to test us because when we face some of those teams in our conference, we have some very, very good teams, my goodness."
January will put Brentsville through a gauntlet of tough Northwestern District foes, highlighted by the Jan. 21 showdown at home against defending state champion Meridian.
"And they got everybody back," Baltimore said.
Before that comes a contest with Class 4 Northwestern District member Kettle Run, plus a Jan. 12 rematch against Fauquier, another Class 4 Northwestern team. On Jan. 14, the district schedule begins with a home game vs. Skyline.
"Skyline's one of the top teams in our conference. Kettle Run plays us tough. Fauquier has four seniors starting and a couple scholarship players. They're big," Baltimore said. "If we're fortunate to make it to regionals and beyond, we're going to be facing some very physical teams."
The coach emphasized the need for Brentsville to be a strong rebounding team while maintaining their characteristic defensive intensity.
"It's only going to get more difficult. These games can go either way," the veteran coach said. "We're going to have to fight every possession. We're going to have to continue to get better, each and every day."