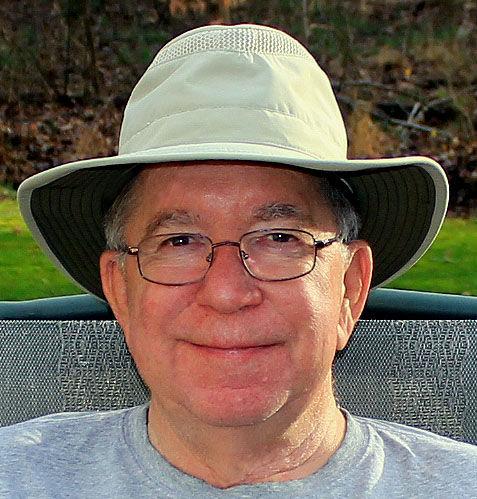 Answer:  When it is Yorkshire, Westgate, Sudley, Catharpin, Coverstone, Buckhall, Lake Jackson, Hoadly, Independent Hill or one of several other locally identifiable "communities" nearby in Prince William County. 
The name Manassas is well known nationally and internationally for its Civil War battles as well as a few more forgettable events. Indeed, this small city of 10 square miles and a current population of 42,000 often "plays larger" than its numbers imply. Perhaps that is why the U.S. Postal Service assigned "Manassas" ZIP codes to large areas of Prince William County many decades ago.  
Although the actual City of Manassas is compact and extends only about four miles at its maximum width, the four ZIP codes with a "Manassas" name extend a distance of 20 miles from just south of Catharpin, along Va. 234, to just north of Montclair, also on Va. 234. A rough estimate of the land area in Prince William County "attributed" to Manassas by ZIP code is 65 square miles, expanding the reach of the city by a whopping factor of six. The current population in that area exceeds 85,000 Prince William County residents with "Manassas" addresses. 
Other issues add to the confusion as to where the City of Manassas ends and Prince William County begins.  Prince William Hospital (now the Novant Health UVA Prince William Medical Center) is actually within the corporate city limits of Manassas. On the other hand, the nearby Manassas Mall is in Prince William County. The Manassas campus of the Northern Virginia Community College lies four miles north of the city limits as does the popular Manassas National Battlefield Park. Prince William County's Innovation Park, including the George Mason University Science & Technology campus, has a Manassas ZIP code, but is situated outside Manassas. 
Perhaps (in fact, probably), this geographic conundrum led to the Manassas mayor being invited to cut the ribbon at "grand openings" all up and down the commercial strip on Va. 234 as far north as Interstate 66 in the 1970s and 1980s. In fact, after Manassas became an independent city in 1975, at least two major retailers in the Manassas Mall innocently earmarked their local sales tax collections to the City of Manassas. This geographical error resulted in the city having to pay Prince William County close to $5 million using a multi-year payment plan. ZIP codes were to blame. 
The foregoing discussion leads us to news reporting today. Distant news writers, their readers and viewers living hundreds and thousands of miles from Manassas, usually don't really care if something happened in Manassas or adjacent Prince William County. "Manassas" works just fine … for several reasons: It has greater name recognition; it is easier to say; and takes up less valuable space on the printed page or computer screen. 
However, local news delivered and read locally is another story … literally. If a murder occurs in Coverstone, which is north of Manassas, it has happened in Coverstone, not Manassas, despite the ZIP code. Similarly, the gruesome Bobbitt cleaving occurred in Yorkshire, not Manassas. The Prince William County School Board conducts its business at the Kelly Leadership Center in Independent Hill, not in Manassas, which is seven miles to the north.   
Area residents are familiar with local community names even if those names are not towns and villages. Geography is important when local stories are told. 
Roger Snyder  was Prince William County's planning director from 1980 to 1987 and the Community Development Director for the City of Manassas from 1992 to 2002. He lives in Prince William County, just outside the real Manassas.