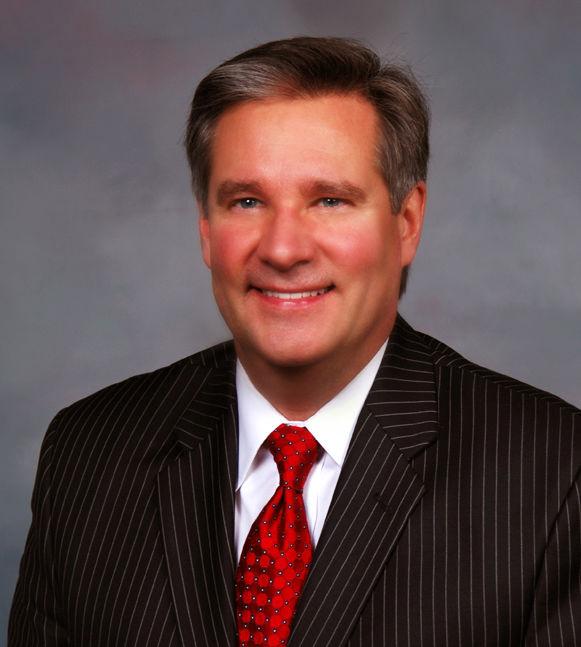 Happy New Year! As we approach the mid-point of the 2018-19 school year, I want to thank all our teachers, staff, parents and community for the great successes we have already achieved this year. 
I have visited nearly 50 of our schools since August, and I have been impressed with the work I have seen in classrooms in every school I have had the opportunity to visit. 
I am also thrilled that 100 percent of our schools are accredited, and that our on-time graduation rate continues to rise to a high of 92.1 percent. That's nearly 10 percent over where we were a decade ago. This is the result of the incredible hard work of our staff, who provide Prince William students with a world-class education.
We recognize that we have many opportunities for further improvement, and much to do in order to sustain the gains we have made. For example, last year we conducted an outside audit of special education, and we are making progress this year on the recommendations based on priorities developed with input from numerous stakeholders, including the Special Education Advisory Committee. We have also continued to support the Regional School for Special Education, despite millions in state funding reductions.
Also, my top budget priorities for next school year focus on ensuring continued, and even greater, student success. When considering our budget, it is important to recognize that Prince William County Schools receives the lowest per-pupil allocation of any school system in the Washington, D.C. area (with the exception of Manassas Park). PWCS receives nearly $4,000 less per student than Fairfax County schools; $2,600 less than Loudoun County, and nearly $8,000 less than Arlington County. If Prince William schools' funding were comparable to Fairfax County schools, it would equate to $360 million more in funding annually for students and teachers. 
Recognizing our fiscal limitations, I am still committed to presenting my proposed Fiscal Year 2020 budget to the school board on Feb. 6, focused on continuing our support for special education along with the following priorities: 
Teacher and employee pay:Supporting our talented teachers, administrators and staff by providing a step increase for all eligible employees in addition to a cost-of-living increase.
Mental health:Mental health concerns continue for our students and sometimes our staff. I will recommend additional mental health supports for our students and staff, and I will continue to advocate directly with lawmakers in Richmond.
Career and technical education and high school programming:We want to ensure we are preparing students for life beyond PWCS. This may include college or entry directly into the workforce. I believe that it is critical that we fund Career and Technical Education programs that provide the 21st century skills necessary to thrive in the digital economy, while continuing to expand high school course offerings.
Class size: Recognizing the importance of engaged students and balanced teacher workload, we will propose sustaining the investments we have made in reducing class sizes.
Pre-kindergarten: Students succeed when they start with a foundation of strong early education, and so I believe it is critical that we continue funding PreK programs that provide students with that chance from day one.
I thank you for your continued support and partnerships as we work together to ensure every student in Prince William County has a world-class education. 
The writer is superintendent of Prince William County Public Schools.