Newly elected Supervisor Margaret Franklin, D-Woodbridge, recently announced her new staff as well as an open house and town hall event for constituents.
Franklin, who was elected last Nov. 5, replaces former Supervisor Frank Principi (D) whom she defeated in the June 2019 Democratic primary. She, along with Supervisor Andrea Bailey, D-Potomac, are the first African American women to serve on the Prince William Board of Supervisors. 
Franklin is the legislative director to Florida Congressman Al Lawson, a Democrat, and is a member of the Coalition of 100 Black Women, Prince William County Chapter; and African American Women on the Hill.
Franklin will hold an open house on Wednesday, Jan. 22, at 7 p.m. in the Ferlazzo Building Atrium and Suite 140. The Ferlazzo Building is located at 15941 Donald Curtis Drive in Woodbridge. 
Franklin will also hold an open house on Thursday, Jan. 30, at a time and location to be announced in the coming days.
Franklin's staff includes Chief of Staff Pamela Montgomery, Senior Advisor Brenda Medrano Frias and Special Assistant Bertha Johnson, according to a news release from Franklin's office.
Montgomery joins the staff following a three-decade career in the federal government, the release said.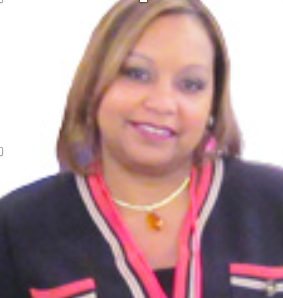 Montgomery served as deputy general counsel and later as the director of the office of education and sentencing practice, where she led inter-disciplinary policy development teams and conducted training programs on the federal sentencing guidelines for federal judges, prosecutors and defense attorneys. 
Montgomery also served on active duty as an appellate defense counsel in the U.S. Army Judge Advocate General's Corps. She began her legal career at Georgia Legal Services, where she represented indigent clients in civil rights, domestic violence and housing discrimination cases.
Montgomery currently serves as president of the Woodbridge Rotary Club and the former vice chair of the Prince William County Board of Zoning Appeals. Montgomery is a graduate of Carleton College and the University of Georgia School of Law, the news release said.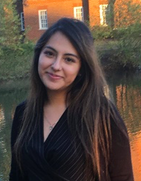 Medrano-Frias, Franklin's senior advisor, attended Northern Virginia Community College, where she was an advocate for DREAMers and other undocumented students. She also participated in student government, representing the student body at trustee and national board meetings, the release said.
Medrano-Frias served as an aide to state Senator Jeremy McPike, D-29th, and Del. Luke Torian, D-52nd, the release said.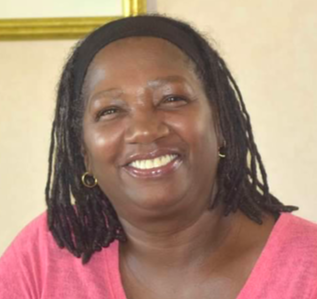 Johnson has more than 25 years' experience as an executive assistant and supported the Woodbridge District office and the Woodbridge community at large. 
Franklin became the board of supervisors' chair pro-tem during the supervisors' Jan. 7 meeting and has been appointed to serve on the Northern Virginia Transportation Authority's planning coordination advisory committee; the Potomac Rappahannock Transportation Commission; the Virginia Association of Counties; the Virginia Railway Express Board; and the Metropolitan Washington Council of Governments Regions Forward Coalition.