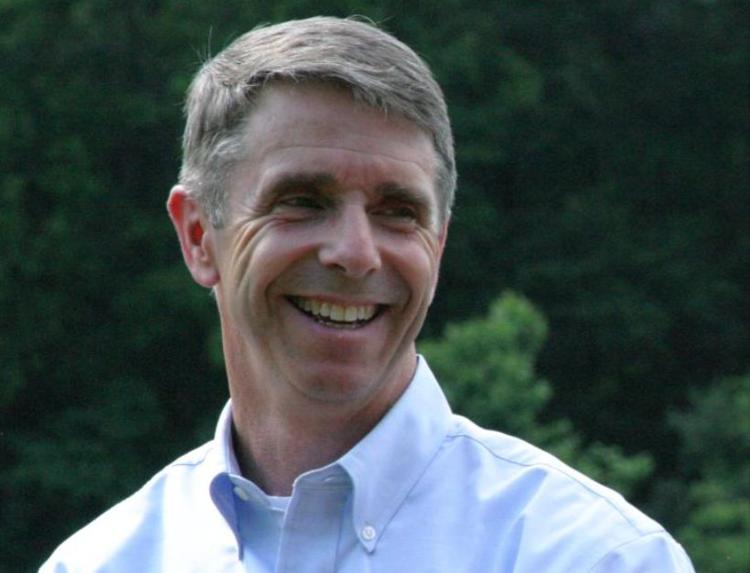 Over a quarter of Virginia's rural population doesn't have access to broadband internet, and that has become a pressing issue for unserved communities, as vital services like healthcare and education increasingly depend upon high-speed internet connections.
One of the reasons rural broadband coverage has been slow to improve is because broadband coverage maps can be inaccurate, making it difficult to determine where federal broadband funds should be allocated. But a bill backed by Congressman Rob Wittman, R-1st, aims to fix that problem.
Wittman has signed on to H.R. 3162, also known as the Broadband Data Improvement Act of 2019, which would improve broadband mapping and data collection nationwide by requiring broadband providers to report data on a geolocation basis rather than using traditional census blocks.
In testimony to the House Energy and Commerce Committee in July, Wittman said current broadband maps can be "wildly inaccurate," including in his own 1st district.
"Citizens in more urban areas in the northern part of my district benefit from the highest quality broadband the market has to offer," Wittman said. "This is not the case in the more rural parts of my district."
Wittman's 1st District includes Northern Virginia, which is home to some of the foremost tech companies and data centers in the nation, and the Northern Neck and Middle Peninsula region, which includes some of the most unserved rural populations in the state.
"In rural areas, broadband is oftentimes the top issue I hear about," Wittman said. "Closing the digital divide is the key to lifting up countless communities and populations in unserved areas."
Throughout Virginia, 26% of the rural population lacks broadband coverage compared to just 2.6% of urban areas, according to the Federal Communications Commission. The FCC defines broadband as 25 megabits per second download speed and 3 megabits per second upload speed.
The Center for Innovative Technology, a Virginia nonprofit corporation, maintains broadband mapping services for Virginia as part of its broadband program. The program's stated mission is to accelerate the socio-economic growth of Virginia's rural and underserved areas through the application and use of broadband.
Chuck Kirby, vice president of Broadband Programs at the Center for Innovative Technology, said the current Virginia broadband coverage map is based on census blocks, which can lead to inaccuracies and overreporting of areas covered by broadband providers.
According to Kirby, a single broadband connection in a census block will paint the whole block as being connected. Improving the maps by requiring data based on geolocation basis rather than census blocks would likely provide more accurate data, he said.
"Any way we can reasonably improve the data will definitely benefit broadband efforts across the board," Kirby said. "The more valid the data, the better the decision-making process could be."
Gov. Ralph Northam (D) has made improved broadband access a top priority since his election in 2017. Addressing the Joint Money Committees of the General Assembly in August 2019, Northam said broadband projects supported by the administration will bring high-speed internet to nearly 70,000 homes and businesses in the state when completed.
"In the 21st century, broadband is like electricity—it is a necessity of modern life," Northam said.
Northam's Chief Broadband Advisor Evan Feinman said in an email that efforts to improve broadband mapping by the federal government could aid in the administration's efforts to expand broadband coverage. 
"It is great news that the FCC, the industry, and our leaders in Congress are taking seriously the need for good maps of broadband coverage. These maps, if comprehensive and available soon, will speed and simplify the work necessary to realize Governor Northam's goal of universal broadband coverage in Virginia," Feinman said.
Improved broadband mapping could also be a boon for Virginia agriculture. A U.S. Department of Agriculture report published earlier this year reported that extending broadband coverage to unserved communities could boost agriculture 18% -- a statistic touted by the Virginia Farm Bureau Federation.
Ben Rowe, national affairs coordinator for the Virginia Farm Bureau Federation, said that, while huge amounts of federal funding have been allocated for agricultural broadband expansion, those funds can't be used effectively without accurate broadband mapping.
"Broadband is hugely important for agriculture. At this point it's no longer a luxury, it's a necessity for farmers," Rowe said. "Mapping is kind of the last piece of this puzzle."