In the emergency room. Handcuffed to a gurney. In a hospital gown. For several days straight. 
Often, people wait days in the hospital before an open bed can be found at a mental health facility. And for those who have been involuntarily admitted by local police, that can mean being handcuffed to a gurney in the ER with a police officer by their side – a situation advocates say can exacerbate or escalate an already acute mental health issue. 
"This is extremely urgent," Lisa Madron, director of the county's community services department, said in a recent interview. 
To address the problem, Prince William County supervisors are taking steps to create a mental health "crisis receiving center" where county residents could receive immediate mental health help. The facility would be staffed at all times with nurses and mental health clinicians and is being planned to accommodate 48 patients. 
The aim is to divert those experiencing a crisis away from jails, police custody and hospitals, which are not always equipped to handle acute mental health situations, and to find them the necessary resources and treatment. 
At their July 20 meeting, county supervisors unanimously directed staff to examine a range of funding mechanisms to bring the project to fruition as soon as possible. 
"It's clear that this is a priority for this board," said Supervisor Victor Angry, D-Neabsco. 
County Executive Chris Martino said during the meeting that the crisis receiving center would be "a topic of discussion" when the county receives American Rescue Plan Act funding in September. The county is set to receive an additional $92 million in federal COVID-19 relief. 
American Rescue Plan money could be put toward the one-time startup funds for the facility, but ongoing operational costs would need to come from another source, Martino said, adding: "The bigger challenge will be the ongoing operation and maintenance."
The facility would require $6.4 million in start-up funds and $17.3 million for ongoing, annual operational expenses, according to a county staff report. The center would have 16 adult and eight youth inpatient beds and an equal number of "recliners" for short-term psychiatric observation.
There is currently no county- nor state-run inpatient psychiatric facility in Prince William. A six-bed facility in Manassas called Brandon House closed on June 30. Those beds are being transferred to a new, state-funded, 16-bed regional crisis center in Chantilly that is slated to open later this year. UVA Health Prince William Medical Center in Manassas also has 30 private, adult in-patient psychiatric beds. 
State Sen. Jeremy McPike, D-29th, said in an interview Monday that the General Assembly will address Virginia's under-resourced mental health system in the upcoming special session, which begins Aug. 2. Discussions will include potential funding for local and regional crisis receiving centers, he said.
State mental health facilities have struggled to accommodate a rapid uptick in new patients following a 2014 measure commonly known as the "bed of last resort" law. Five of Virginia's state-run mental hospitals closed to new admissions amid a workforce crisis on July 9, with some reporting staff vacancy rates near 40%.
Northern Virginia Mental Health Institute in Falls Church, which serves Prince William County and other area jurisdictions, closed to new admissions on Monday, July 19. 
"Mental health is a critical need right now in Northern Virginia and all parts of the commonwealth. This is truly something that impacts every single part of Virginia. There's not enough resources, not enough beds, not enough clinicians and not enough support there. So, we are really building a system from the ground up," McPike said. 
Nonprofit urges state funding for 'crisis centers'
Virginians Organized for Interfaith Community Engagement, or VOICE, a Northern Virginia-based nonprofit, is urging the General Assembly and Gov. Ralph Northam to devote $47 million in funding during the upcoming special session to create 10 new crisis receiving units throughout the commonwealth, including the newly proposed facility in Prince William.
VOICE faith leaders held a press conference on Tuesday, July 20, at Prince William County's James J. McCoart building to make the announcement alongside local police and elected officials from Prince William and Manassas.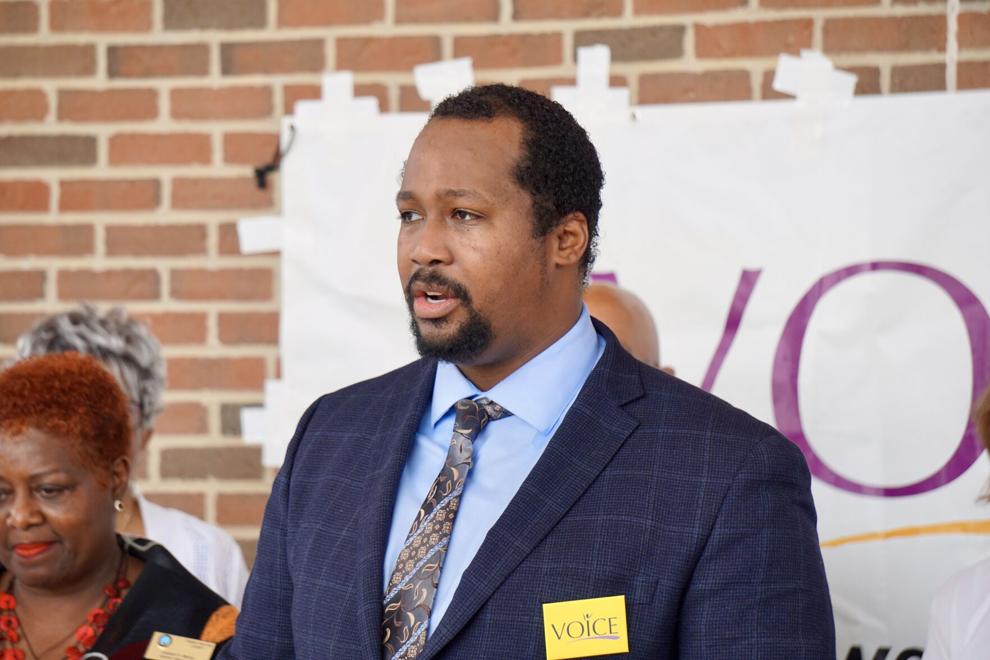 "This is a once-in-a-generation opportunity for Prince William County and Governor Northam to make transformational investments that divert our most vulnerable residents away from jails and emergency rooms and into a humane system of treatment," Rev. Kenneth Nixon of First Baptist Church Manassas, a VOICE clergy leader, said in a July 19 press release. 
Prince William County Police Lt. Mike Day, speaking at the press conference, said it's common for local officers to spend days waiting in an emergency room with a person until they can find an available psychiatric bed. Once one is located, Day said officers must drive the person to the facility, which can be as far away as southern or southwest Virginia.
Between January and March 2021, local police officers spent 3,003 hours providing mental health coverage that could have been provided by a crisis receiving unit, according to county officials.
"It is estimated that the current amount of time officers have spent with persons in crisis this year could equate to six or seven full-time officer positions. There is an inadequate amount of resources for individuals in crisis. The crisis receiving center would help alleviate this. And most importantly, be a better resource for the person in crisis," Day said.
These situations often occur after incidents so severe that they require officers to issue an "emergency custody order" for a person's own safety or that of those around them. An emergency custody order is not an arrest, but it keeps the person in police custody until they can receive the help they need.
The number of people experiencing a mental health crisis who are held in the ER for more than four days straight has been on the rise, said Heather Baxter, a behavioral health program manager in the county's community services department. 
A county emergency room analysis found that in the last two years, 470 youths and 942 adults from Prince William were held for more than four days straight in an emergency room during a mental health crisis while waiting to be transferred to a psychiatric facility, Baxter said. 
"The reason that having [a crisis receiving center] in Prince William County is helpful is because our officers can take them straight there. No going to the ER. The officers do not wait with them. They can drop them off there and they can immediately get into a bed at that facility," Baxter said.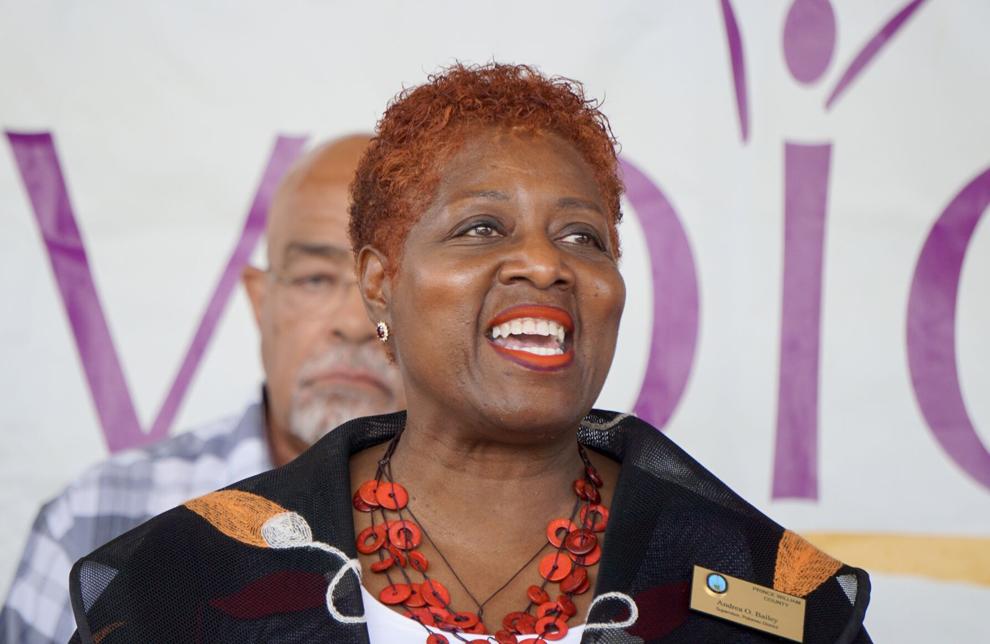 Supervisor Andrea Bailey, D-Potomac, is among the officials spearheading the effort establish a mental health facility in Prince William. 
"Nearly every sector of our hospital system, public safety and social services network has seen firsthand the increase in the need for mental health services and has experienced the challenges of negotiating the lack of access for these services," Bailey said in a press release. 
"A crisis receiving center in Prince William County will alleviate the lack of access and provide much needed resources for residents suffering from mental illness and or addiction."