Prince William's Board of County Supervisors last week revised its formal rules to change all instances of "chairman" to "chair," switch gendered pronouns to "them/their" and rename citizens' time to "public comment."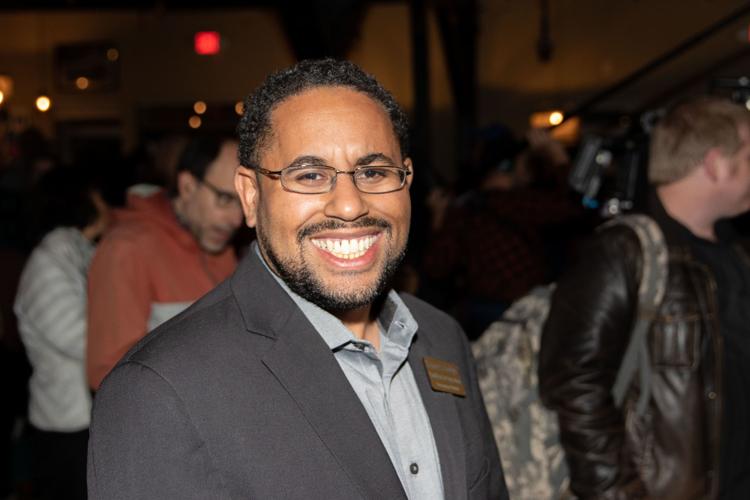 The board also discussed, but took no action, on a suggestion to hold more nighttime meetings to accommodate residents' work schedules.
Supervisor Kenny Boddye, D-Occoquan, introduced the changes, which were approved unanimously by the rest of the board. Boddye said the resolution to amend "chairman" to "chair" and gendered pronouns to them/their "respects the fact that we have had chairs that are male and female." 
Chair Ann Wheeler, for her part, said she prefers to be called Chair Wheeler instead of the gendered "chairman."
"We're in a world where a chairman isn't always a man," Wheeler said in an interview after the meeting. "… It seems strange to kind of keep those [terms]."
Wheeler noted the term "chairman" and the male-only pronouns in the board's formal "rules of procedure" are ironic, given that Prince William's first elected at-large chairman was Kathleen Seefeldt.
But the Code of Virginia uses the term "chairman," and that's likely why both Seefeldt and former Fairfax County board chair Sharon Bulova stuck to the term chairman.
But the more neutral "chair" is used in both Loudoun and Fauquier counties, where Phyllis Randall and Mary Leigh McDaniel, respectively, now lead those county boards.
"I just thinking we're moving Prince William County into the 21st century" by using the term chair, Wheeler added. 
The decision to change "citizens' time" to "public comment" was agreed upon by the board after some debate. 
Boddye's resolution would have replaced "citizens' time" with "residents' time," but supervisors agreed "residents' time" appeared to exclude residents of other counties or states from speaking.
Boddye said the intention of the change was to use language inclusive of county residents who may not be full citizens, such as county residents who are on temporary protective status or have green cards, visas or work orders. 
"Since they reside in Prince William County, they are our residents. Therefore, they should be welcome," Boddye said.
Supervisor Jeanine Lawson, R-Brentsville, said "public comment" – a term used in Fairfax and Loudoun counties – would be more appropriate and would avoid any confusion about whether the change would apply only to county residents. 
"Public comment opens up the door to anybody," Lawson said.
In addition to procedural changes, supervisors said they intend to begin enforcing rules already in place that allow county residents to speak before non-county residents during public comment time. 
Several recent meetings have drawn large crowds that have included people from other counties or states. Supervisor Pete Candland, R-Gainesville, said, "It was very difficult to keep track of who was a resident and who wasn't," during those meetings.
"We had people who were non-residents of Prince William County speak before residents of Prince William County," Candland said.
During the Feb. 4 meeting, the board asked county staff look into adding more evening board meetings to their upcoming schedule. Boddye introduced a resolution to require at least two evening board meetings every month and one additional evening public hearing for the proposed county budget.
"There is a perception that we lean heavily toward having afternoon meetings when working people may not necessarily be able to attend meetings," Boddye said. 
Board meetings typically take place at either 2 p.m. or 7:30 p.m. on every first and third Tuesday of the month. County staff said they would look into the possibility of scheduling more evening meetings.
"I think we need to make the meetings a little more accessible to the public," said Supervisor Margaret Angela Franklin, D-Woodbridge. "Many of my constituent's work. They can't make it to the 2 p.m. meetings."
Staff writer Jill Palermo contributed to this report. Contact news@fauquier.com