Despite widespread calls for his resignation just one week ago over a racist picture in his medical school yearbook, Gov. Ralph Northam (D) says he's determined to stay in office in part to help guide Virginia through a still-undefined process of racial reconciliation. 
Northam, 59, is still denying he was ever in the photo, which depicts one person in blackface and another in a Ku Klux Klan uniform.  
But that scandal has since been overshadowed by the more recent one engulfing Lt. Gov. Justin Fairfax. Fairfax, 39, also faces calls to step down over allegations last week from two women who say he sexually assaulted them in 2000 and 2004. Fairfax (D) has forcefully denied both claims, calling for an investigation. 
In the meantime, Attorney General Mark Herring (D) acknowledged his own experience with blackface in 1980. Herring said he darkened his face to dress up like a rapper when he was 19-year-old student at the University of Virginia.  
The head-spinning developments in Richmond have been met with mixed reactions from Virginia residents. According to a recent Washington Post poll, 47 percent say Northam should say in office, while 47 say he should step down.  
Black residents were more forgiving of the governor than whites in that poll, saying Northam should stay on by a margin of 58 to 37 percent.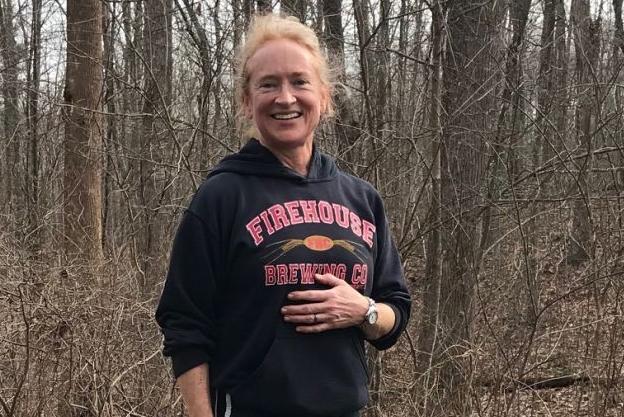 Local residents, of both races, are similarly torn, according to a series of recent interviews. Some say Northam should resign, while others say he's surely not the same person he was 35 years ago. 
"I'm on the fence about it, because what he did in college is completely inappropriate. Disgusting really. But he is not the same man at 20 as he is at, what is he, 60?" said Ginger Paulson of Hume. "We are all different, hopefully. I don't feel like he should be judged necessarily for what he did in college." 
Here's a sampling of what others in the community say about Northam: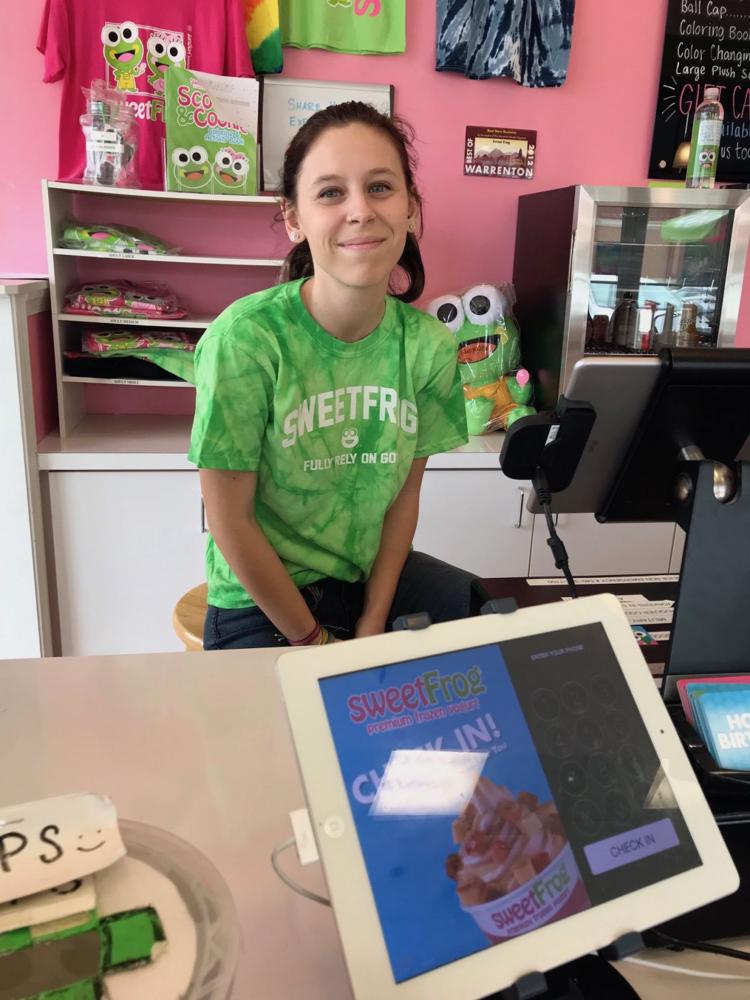 Caroline Walters, of Warrenton "I think he will resign due to the social pressure. It's hard because I know, like, me and my friends – we can make stupid decisions and do stupid things at a young age, and then years from now look back and think, 'That was so dumb; why did I do that?' … You also think, 'I don't want anything my friends have posted, or I have, to determine my future 40 years from now. So, I think about that. If it was a pattern, I would think, okay, yeah, obviously he has to resign. But it has to be looked into more."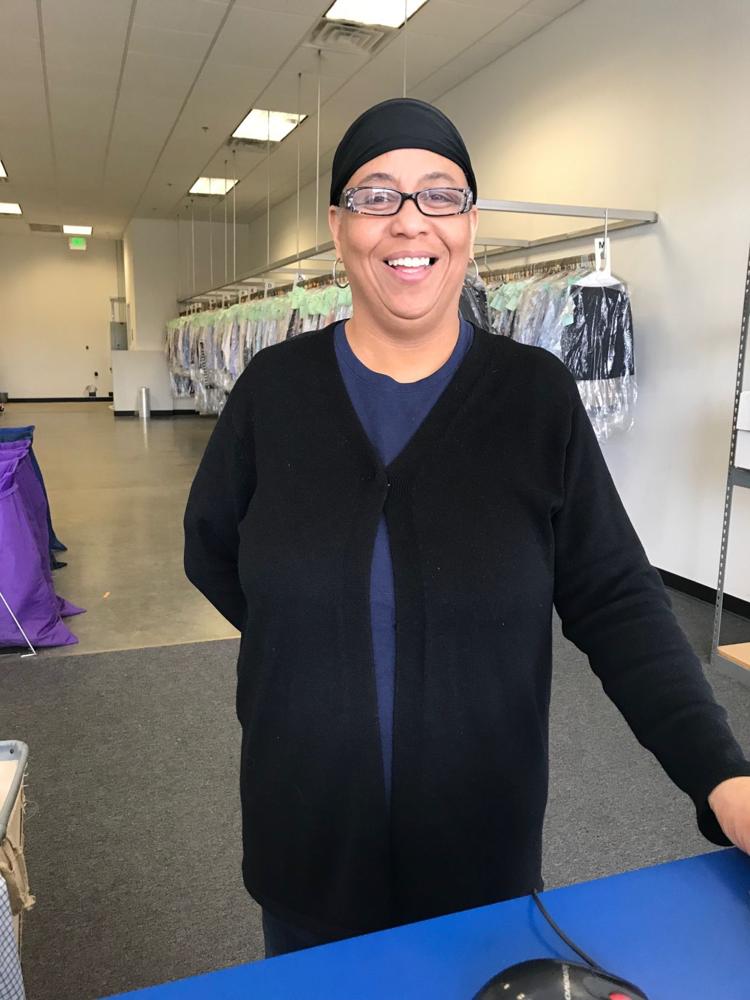 Valerie Jackson, of Remington: "I think he should resign because they are now making a mockery of him. It's causing a black and white thing – issues. We are supposed to be coming together as one. … I got to weigh this out. You really got to investigate before you say yes or no. Does this old infraction interfere with him being able to make wise decisions now? When we're in school, we don't know half the time why we did what we did. It has a lot to do with the click you run with. … Thirty years ago, we all made decisions that weren't wise. A lot of time, we did it because our friends did it. So, I'm undecided. I want to know more. Is this how this man is walking his life? Or just something dumb he did 35 years ago?"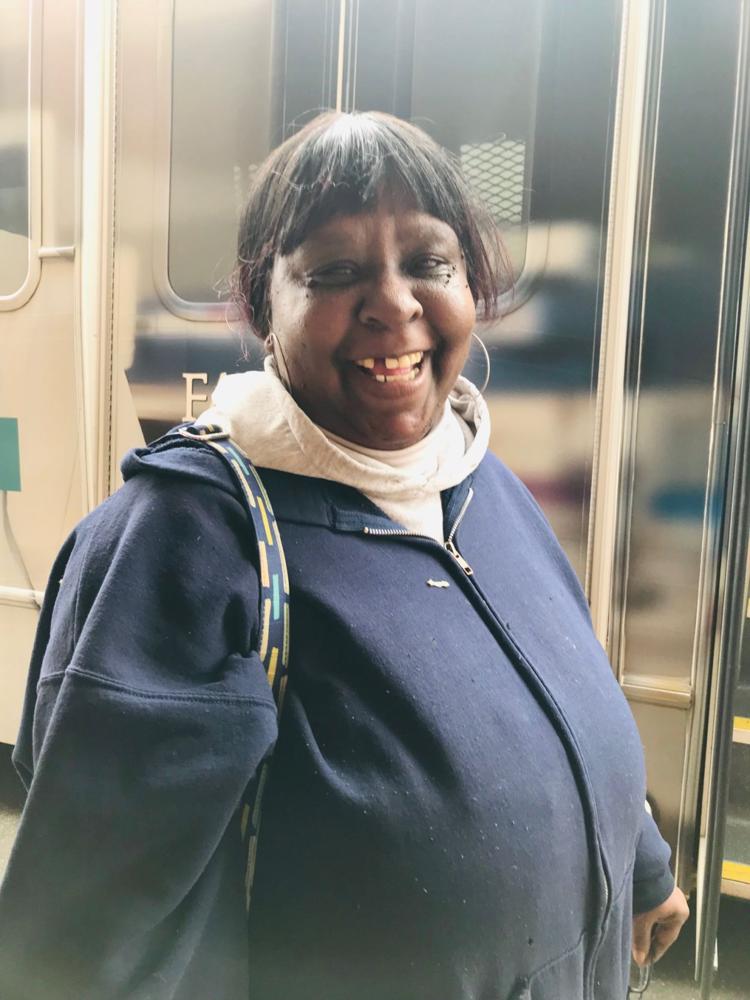 Janice Adams, of Warrenton: "Yes, he needs to go. It's gonna be real hard for him to do his work now." 
Donna Benn, of Warrenton: "Resign? Yes, he should. But now you have the sexual assault allegation against Mr. Fairfax, and the attorney general admitting that he put on blackface, too. I am horrified about all of this. Where do we go from here? … Who is it that we are going to look to fill those slots? And will they find something in their background? … I am a Christian and I've done a lot of things in my life that I'm not proud of. And only Jesus Christ and God can judge. For me to judge someone else…It might take time, but forgiveness is there for the taking."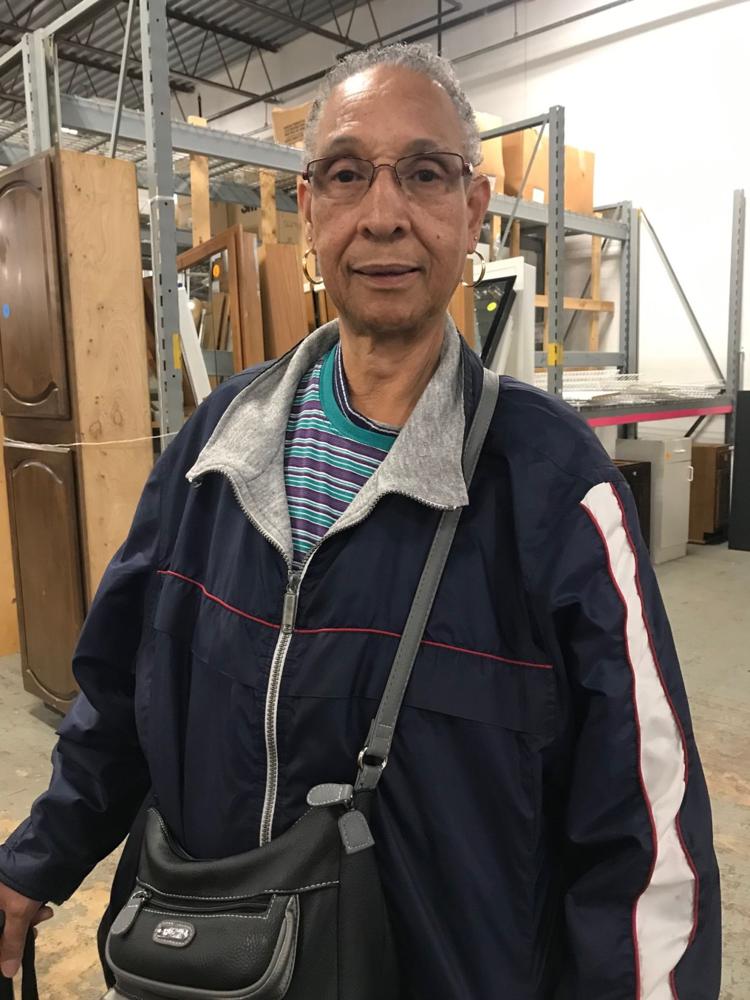 Alice and Bill Fleming, of Bristow:
Bill: "He should battle it out. He should stay. I just think that when you are in college you do wild and crazy things sometimes. A prank, sort of. I don't think there's anything serious about it." 
Alice: "They keep holding things against people for what was in the past. I don't think that's right. Everybody makes mistakes and I guess he's corrected his mistakes, so why can't they let him stay."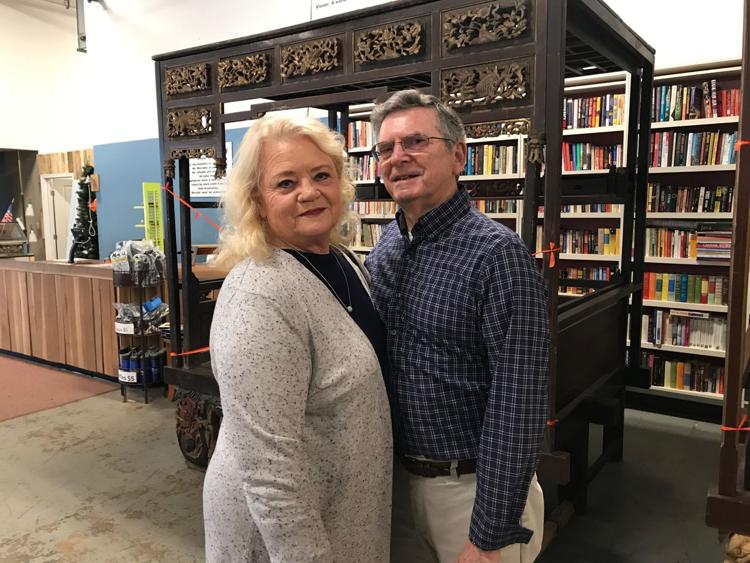 Tim Webber, of West Virginia, works in Orlean: "I'm not a Democrat, but I don't think what he did was so wrong. People are getting a little too worked up over all this. It's something that happened years back and that was not a bad thing back then.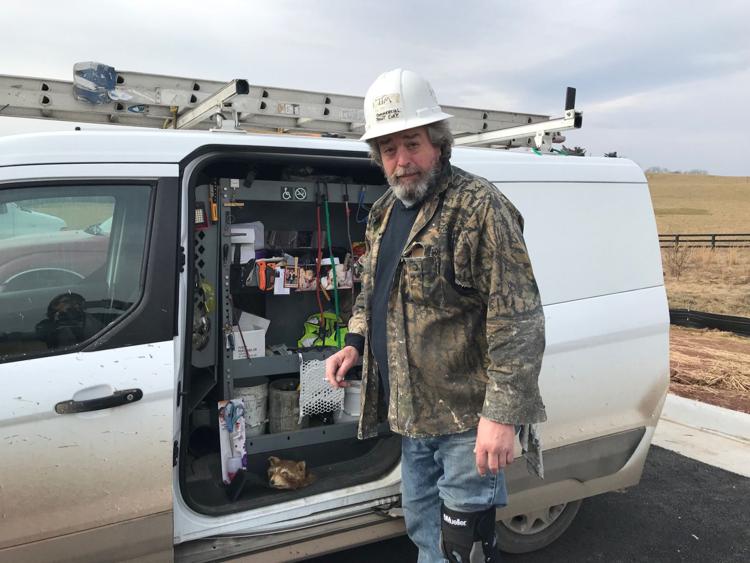 Geraldine, of Warrenton: 
"Thirty years ago, what was relevant was completely different. As far as I'm concerned, if he's doing a good job and he's done his job well, then let him stay." 
Bill Waller, of Hume: "I don't think so. I think he is being taken down by the Republicans for his stand on abortions."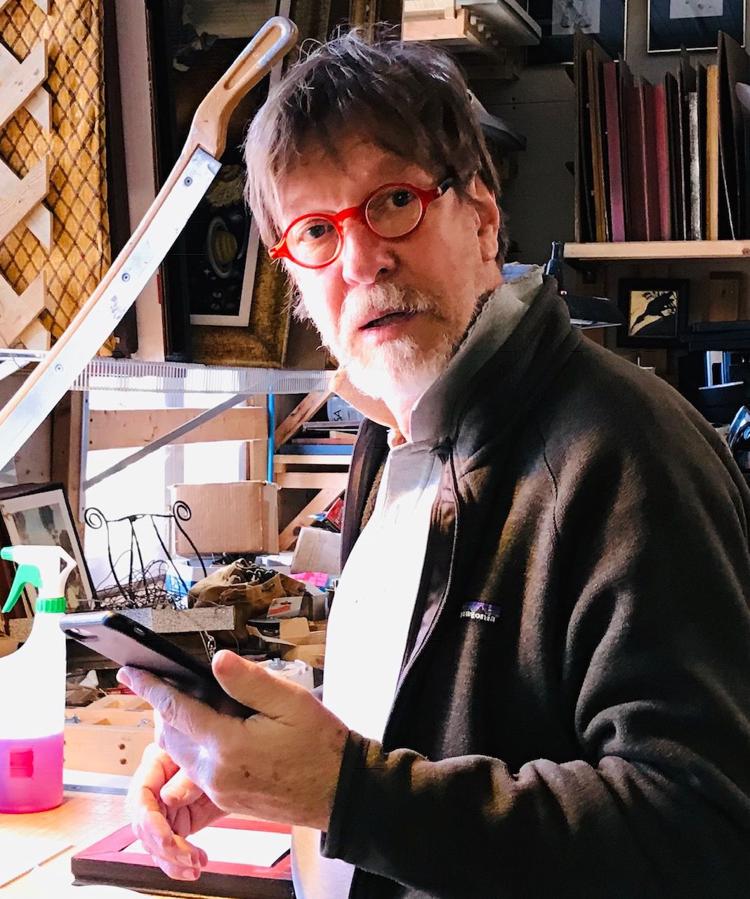 Margot Kilby, of Warrenton: 
"It's getting to be ludicrous now that everything can come back to haunt you in mid-life. I don't think there's a grown man alive who hasn't done something stupid in their past. It was very common [in Richmond where I was raised] for people to do that. Northam's probably never been racist a day in his life."  
Mickey Burton, of Warrenton: 
"I think he's lost the ability to lead, so he will have to resign. But I think he's probably gotten a raw deal. I'm suspicious of the way the whole thing went down. Something's rotten in Denmark, was my first thought.  And I have a real problem with deconstructionism, which started 30 years ago when people started denigrating Mark Twain for the way he portrayed Tom Sawyer in Huckleberry Finn. Deconstructionism is judging historical events by contemporary mores. Social norms of the time were different. In colleges, deconstructionism was rampant in the 70s and 80s – judging literature by current standards." 
Sherry Morison, of Middleburg:  
"He should resign. It makes me so sad. He's a good Democrat." 
Lindsey Adams, college student, from Marshall: 
"I do think that he should resign. His behavior as a young adult is something he must take responsibility for because it's not like he was a child when he did it. He knew better."