The proposal to transform the former Vint Hill Farm Station Barracks into 183 "upscale" apartments won final approval from the Fauquier County supervisors last week, clearing the way for construction to begin as early as this year.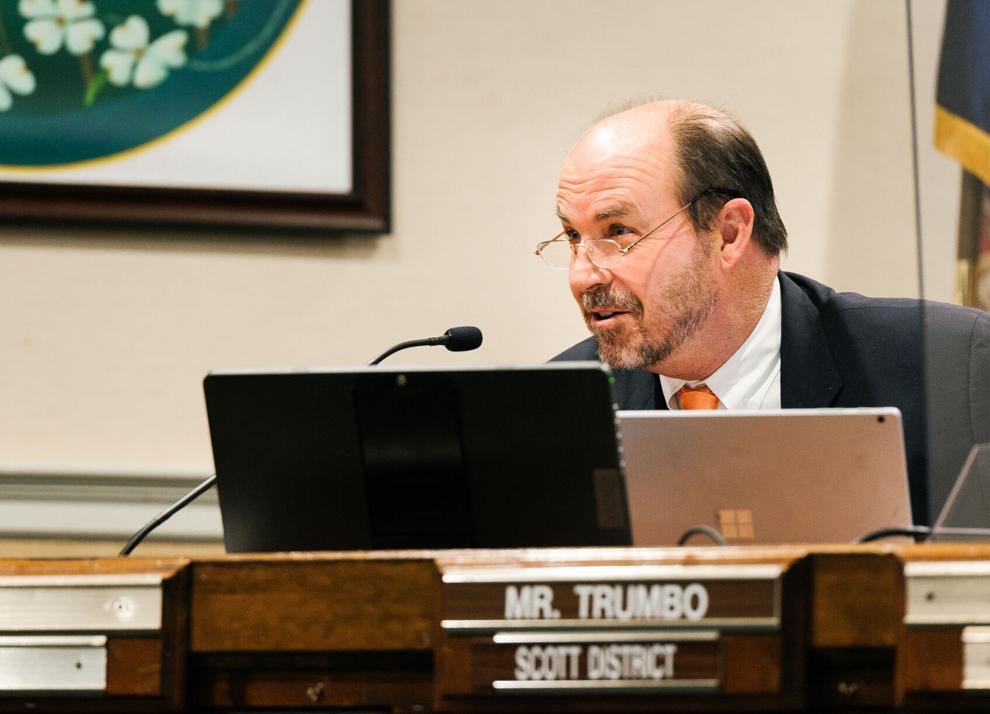 Each of the four members of the public who spoke – two business owners, a realtor and the Vint Hill Homeowners Association president -- expressed enthusiastic support for the project, pointing out it means an historic building will be preserved while serving as a boost to businesses in Vint Hill.
Supervisor Holder Trumbo, R-Scott, whose district includes Vint Hill, praised the developer, represented by Edwin Gaskin of Echelon Resources, for the company's outreach to the community over the course of the application process, which began in 2018.
"This to me is an example of how this process should work," Trumbo said. The special exception permit required for the project to move forward was granted with a unanimous vote from supervisors -- to audible cheering from outside Warren Green Building meeting room, where the meeting took place.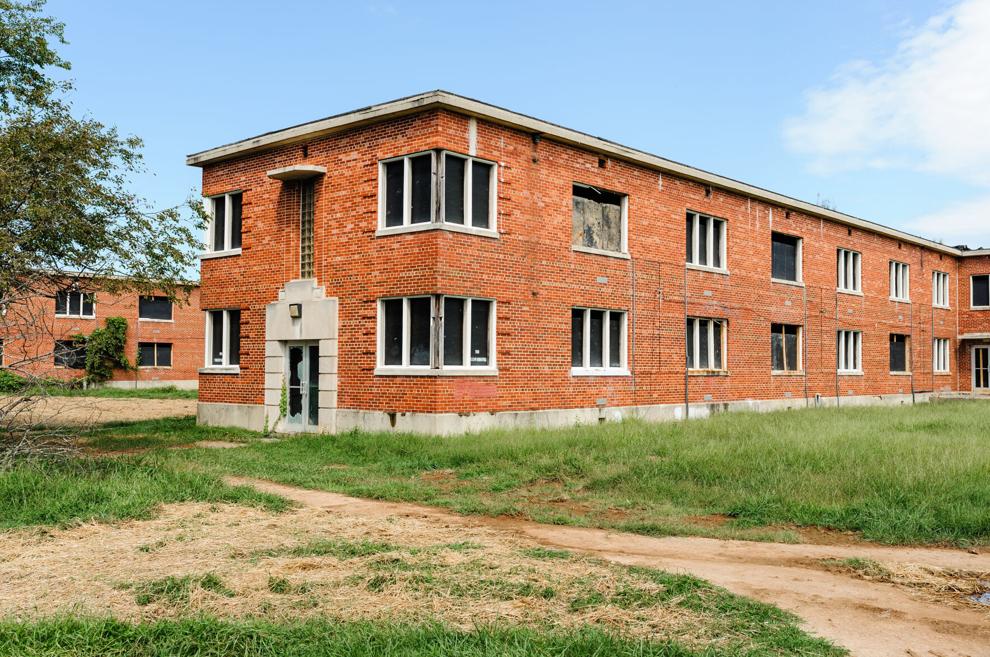 The resolution approved by supervisors requires two parking spaces per unit, as recommended by a planning commission resolution passed last month. The developer had initially proposed providing 1.85 parking spaces per unit, but planning commissioners were concerned that amount would be insufficient.
The first phase of construction, which would add 135 units, could begin this year and last about 18 months, Gaskin said last month. The second phase will commence about one year after the first phase is completed, he said, and add an additional 48 units to the complex.
According to the project's website, rent for a studio apartment will begin at $995 per month, one-bedroom apartments will start at $1,350 per month and two-bedroom apartments will start at $1,750 per month.
The gross monthly income of tenants will be required to be at least three times the monthly rent, equating to $38,600 annual income for a studio, $48,600 for a one-bedroom and $63,000 for a two-bedroom.
Limited-income housing proposal fails
Citing concerns about the deteriorating condition of existing rent-controlled residences in Bealeton and the rising rents for those tenants, supervisors denied the rezoning application that would have allowed 48 more rent-controlled apartments in the existing Aspen Village complex.
The vote to deny the application was unanimous after supervisors followed the lead of Supervisor Chris Butler, R-Lee, whose district includes Bealeton.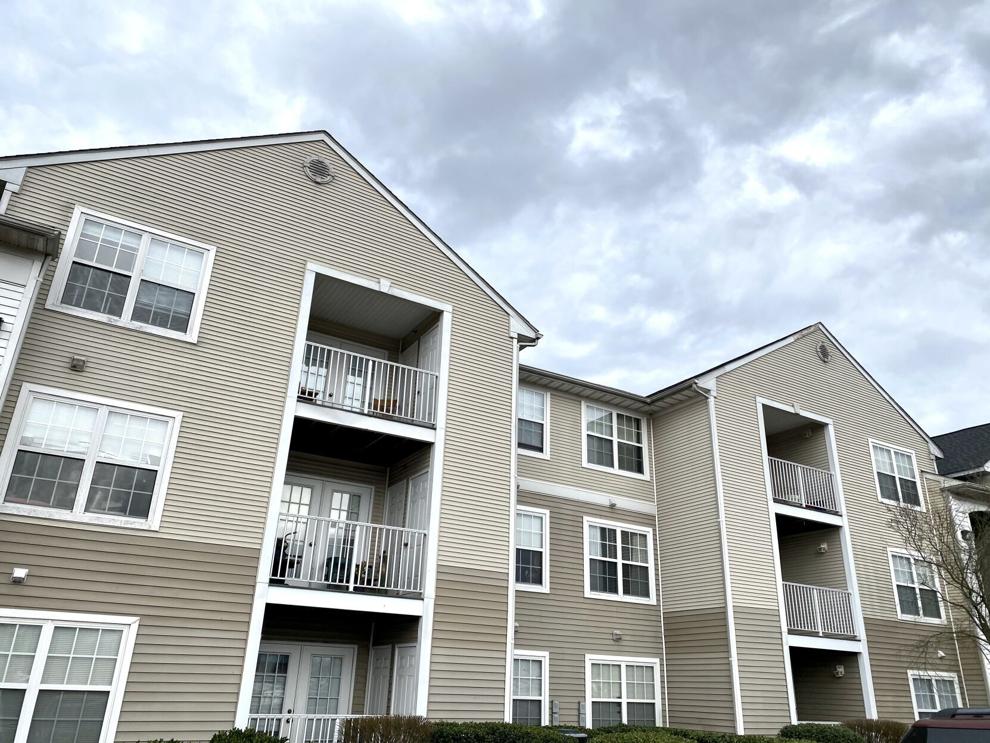 Butler expressed numerous concerns with the proposal, focusing especially on what he called the "dilapidated conditions" and rising rents at the existing residences at Aspen Club and Aspen Village, the rent-controlled units owned by the same company seeking to expand the complex.
He visited the complex in October, he said, and talked to residents, none of whom supported the expansion "because they aren't taking care of us [existing residents]." He noted he saw what he characterized as significant maintenance issues during his visit. He encountered two couples who were moving out of the complex because they found better and more affordable housing elsewhere.
The company, he said, "has failed to provide what I would call 'property management.'"
Butler had signaled his frustration with the company earlier in the week, telling the Fauquier Times he had addressed concerns about maintenance issues and rising rents with the applicant.
"The residents that have reached out to me can't afford these affordable apartments with rents exceeding $1,200 to $1,300 per month," Butler said. "I'll consider supporting this application once all the maintenance issues are taken care of and the folks living there are taken care of. Someone needs to look out for them."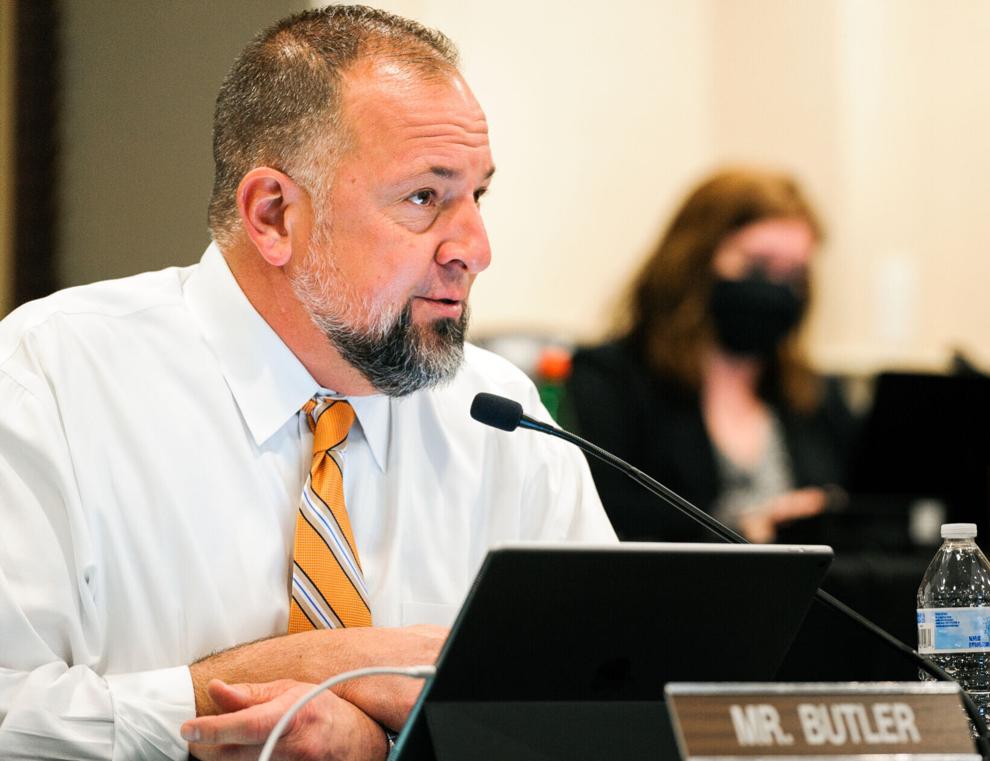 An Oct. 30 email to supervisors from a current Aspen resident echoed these concerns.
"All I ask is before allowing more apartments to be built, have them assist those who are here and make the [existing] apartments nice and stop forcing the regular residents out with higher rent cost," the woman, whose name was redacted from the record, said. "Not everyone can afford $1,200 plus for rent. We are all moving out towards Culpeper for affordable housing."
The woman identified herself as a single mother. "[M]any of us have … two jobs now to pay $1,400 for a two-bedroom plus all utilities," she added. "[It] is not affordable. I started here at $975 in 2017 now I pay $1,200 and it will go to $1,300 in April. Not affordable."
Butler emphasized his support for affordable housing in general. "But when they are no longer affordable," he mused, "what have we done to help?"
On Thursday, March 11, Butler said that especially considering those issues, he could not justify the new units' additional impact on public services at a time when supervisors are poised to pass a "flat" county budget with no raises for county employees.
Citing the estimated number of public-school students the new units would generate, for instance, Butler said, "I'm not going to ask the taxpayers to pay for 10 or 12 new students right now."
In October, planning commissioners voted 3-1 to recommend denying the original application, citing concerns about the financial impact the apartments, which would be added to the existing Aspen Village complex, on public services and the lack of "open space" in the original plan.
In November, county supervisors agreed to give the developer -- North Forty Aspen Plus, represented by Chuck Floyd of Piedmont Land Consulting -- time to rework the application to address those concerns.
The revised application before supervisors Thursday included an almost-tripled proffer of cash totaling $295,200 to help the county pay for the expected impact on fire, rescue, police and parks services. The new application also includes more amenities for the future residents, like a private dog park and a community garden.
Additionally, the new application comes with a commitment to renovate the existing 30 Aspen Village duplexes along with the 108 apartments at the adjacent Aspen Club complex before occupancy permits could be issued for the new units.
A visibly frustrated Floyd defended the application at the public hearing Thursday evening and asked supervisors to wait until next month to vote so he could revise the application again. "I'd like the opportunity to work to make this a reality," he said. Floyd said the company could commit to completing renovations of all of existing units before construction of the new units began.
On the issue of rents, Floyd pointed out that the maximum monthly rent was set by Virginia Housing, a state agency, and current rates for Aspen tenants are below the maximum.
Rents have been raised recently, Floyd acknowledged, but "many of the rents have not been raised for a substantial period of time." He also said maintenance issues were being addressed, with 12 units undergoing renovations currently.
It was not enough to convince supervisors, who decided not to allow the applicant more time for another revision.
"I'm not sensing a heartfelt thing," said Trumbo.
"Do some community outreach and work on it," said Board Chair Chris Granger, R-Center. "Come back next year and see where you end up."