UPDATE:
Police have arrested one man in connection with a burglary at a Dale City 7-Eleven Tuesday morning and are still working to identify three other suspects involved in the incident. 
Police also released video surveillance that shows the four men attempting to steal an ATM from the 7-Eleven store by backing a truck into the store and loading it into the truck bed, Prince William County police said.
Watch the video here:
The ATM then fell from the truck as the suspects sped away, police said.
Officers were called to the 7-Eleven at 14797 Darbydale Ave. at 4:11 a.m. Tuesday, Nov. 20, to investigate a burglary in progress, Prince William County police said in a news release.
Police said a Ford truck backed through the front of the 7-Eleven. Four men then exited the vehicle and loaded the store's ATM into the back truck bed, police said.
The suspects then drove away at a high rate of speed, causing the ATM to fall out of the truck and into the road, police said.
About 10 minutes later, officers responded to a report of an attempted carjacking on the 14300 block of Westminister Lane, police said.
A woman told police that four men implied they had a weapon and attempted to steal her vehicle.
The woman's husband intervened and the men ran away, police said. No injuries were reported.
Police searched the area with a police dog and the Fairfax County police helicopter.a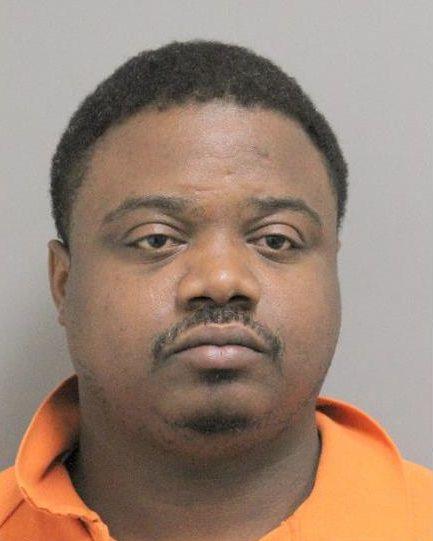 One of the men believed to be involved in the incident has been detained, police said.
That man, later identified as David Jerome Walker Jr., 33, of Washington, D.C., was arrested and charged with burglary, conspiracy to commit burglary, grand larceny, conspiracy to commit grand larceny, destruction of property, and possession of stolen property. He was held without bond and has a court date on Jan. 30. 
The truck used in the burglary was also located and police determined that it was stolen from Washington, D.C., police said. The stolen ATM was also recovered.
The suspects were only described as black men wearing hooded sweatshirts. The investigation continues.