The proposed Va. 28 bypass went through multiple public information meetings, received backing from the Northern Virginia Transportation Authority and was part of package of road projects included in a $396 million bond referendum approved by nearly 73% of Prince William County voters last November.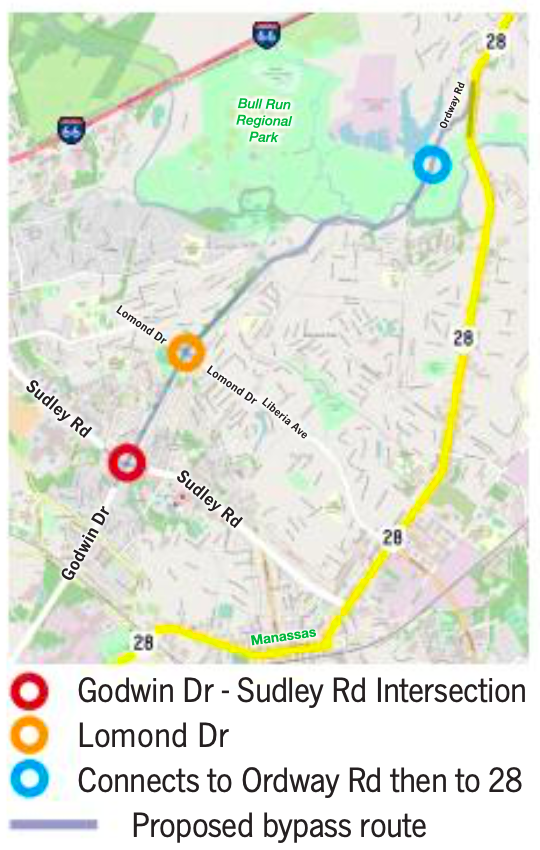 It was a years-long process and for many, it looked like a done deal. 
But after more than an hour of testimony from residents whose homes would be impacted by the project, the Prince William Board of County Supervisors rejected the plan Tuesday afternoon and instead endorsed a $400 million plan to widen Va. 28 between Liberia Avenue and the Fairfax County line. The bypass was projected to cost about $300 million.
Dozens of county residents who feared losing their homes to the bypass spoke out against the proposal at the Aug. 4 meeting, including many Hispanic residents who live in Bull Run Mobile Home Community in Yorkshire. The proposed 4-mile, four-lane highway would have resulted in the taking of at least 54 homes and the partial taking of 18 additional homes.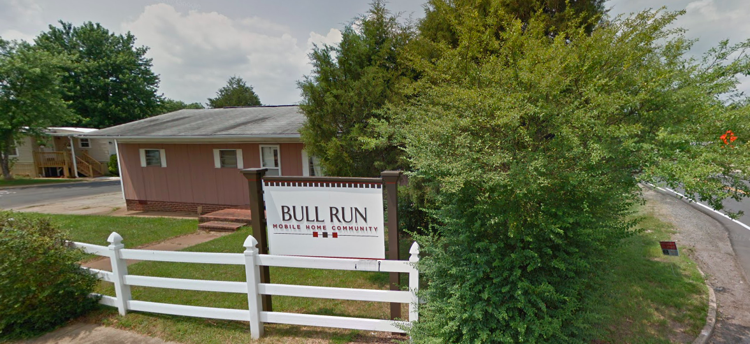 Seven to 10 of those homes would have been mobile homes at Bull Run, according to county's transportation Director Ric Canizales. But many residents of the trailer park who spoke at the meeting said they never received any notice that the bypass would take homes or otherwise impact their neighborhood. 
"I have been living here for 20 years. I never received any type of notification about having to leave the neighborhood," said Luis Silva, a resident of the Bull Run Mobile Home Community. "I suffer from heart problems. I'm not working anymore because of my condition. What I receive is just what I can afford to live here."
Victor Ortiz, also of Bull Run mobile home park, said he was never notified about the bypass project by the owner of the property.
"We haven't been notified by the owner of the trailer park. We don't know where we'll go with our families, and we don't know how much they would pay for our trailers. It might not be a fair price," Ortiz said. 
Abigail Alfaro said she has lived in the mobile home park for 15 years. Alfaro urged the board to reject the bypass project. 
"I live there with my three children. One of my kids uses a wheelchair and she feels safe and confident to go around the neighborhood in her wheelchair. We have a good school very close by and the neighborhood is safe," Aflaro said.
The bypass was slated to extend Godwin Drive beyond its current terminus at Va. 234 Business in the Coles District to create a new road cutting through about 4 miles of mostly undeveloped land between the West Gate of Lomond and Yorkshire Park neighborhoods.
In July, Supervisor Yesli Vega, R-Coles, called to delay the vote on the proposed route so she could hear from residents of the area. Before the Tuesday's vote, Vega said she had come to oppose the project because of its impacts to local residents and because of concerns the bypass would not do enough to alleviate traffic congestion on Va. 28. 
"Fifty-four homes in my district, where people live and are trying to raise their families, would be forcibly taken by the government to make way for this new road through the process of eminent domain," Vega said. "The Loch Lomond and Yorkshire neighborhoods in addition to the Bull Run trailer park lay right along the proposed alignment for the bypass. These are very working-class neighborhoods with significant Latino populations." 
Vega said in a Facebook post Wednesday that "the final kicker" for her was that Va. 28 "would still be 20% more congested by 2040 than it is today," even if the bypass were constructed. 
"For me, this was not worth removing people from their homes," Vega said. 
At-large Board Chair Ann Wheeler (D) was hesitant to reject the bypass proposal. Wheeler said the bypass would have the smallest impact on taxpayers of any of the Va. 28 options studied by the county and would improve the quality of life for thousands of county residents. 
"We've been discussing route 28 for years. And when we talk about affecting people's lives, we have 52,000 people who go down route 28 of all walks of life," Wheeler said. "...It's beneficial not just to the Coles District. It's a Prince William County corridor that tens of thousands of Prince William County residents use every day."
After the board unanimously rejected the bypass, supervisors then voted unanimously to endorse a plan to widen Va. 28 between Liberia Avenue and the Fairfax County line. The road widening will impact only seven homes in its path but will impact more than 90 businesses. The road widening project would also have the smallest impact on streams, floodplains and wetlands of any of the Va. 28 corridor improvement options studied by the county.
Canizales said the county could begin the planning process for widening Rt. 28 "as soon as we can," but said the county would first need to add the road project to the county's comprehensive plan. 
Reach Daniel Berti at dberti@fauquier.com