Prince William's local jail population is at its lowest in years, but it's not because people are being arrested or charged with crimes less often.  
An increasing number of people who are charged – but not yet convicted – of lesser crimes who are not considered a danger to the community are being sent home to be supervised by "pretrial" officers while they wait for their cases to be heard in court, instead of being held in jail.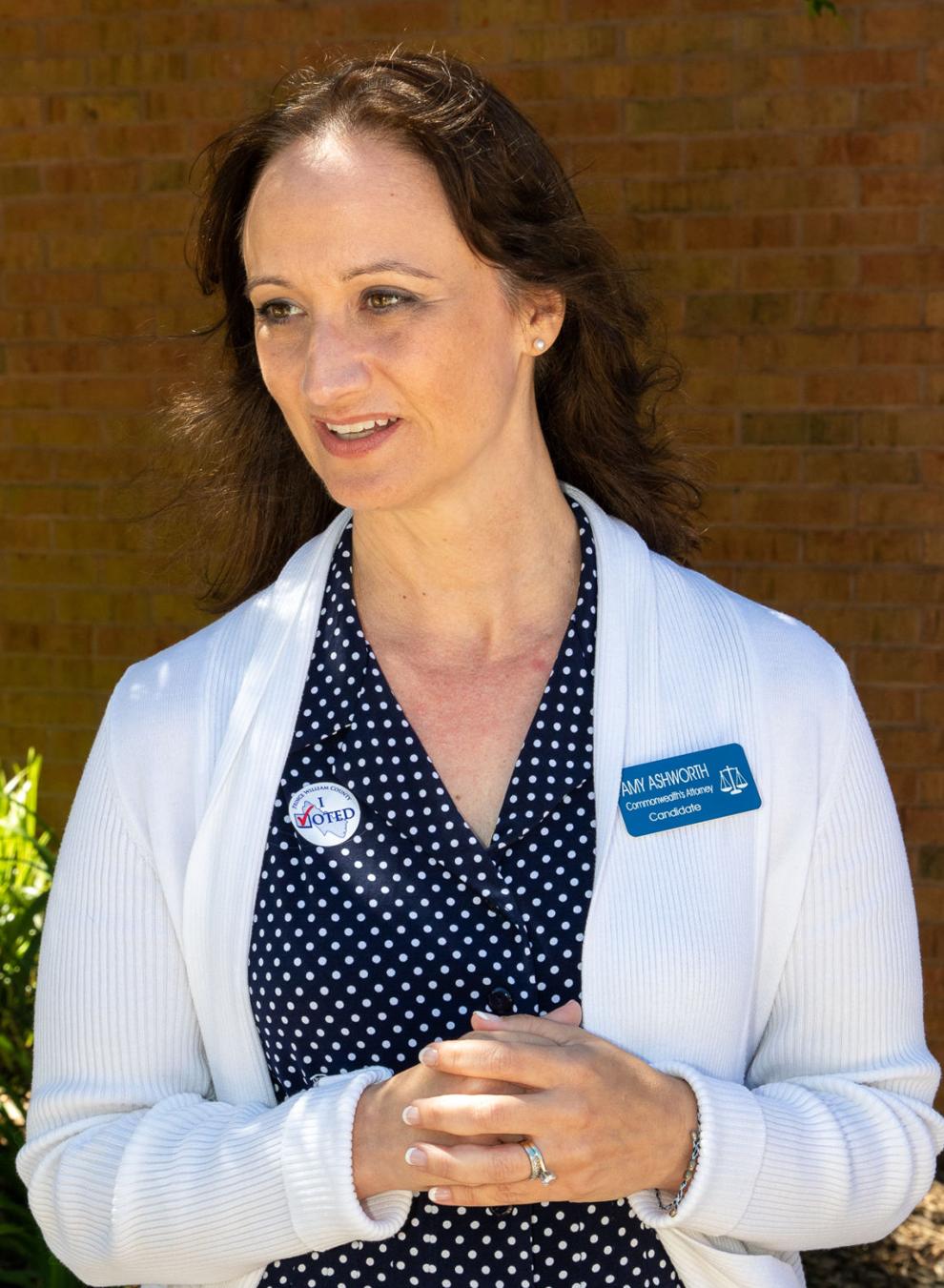 The change is a result of new policies implemented by Commonwealth's Attorney Amy Ashworth aimed at creating a fairer criminal justice system. 
"As with many procedures and systems within the criminal justice system, cash bail has had a disproportionate impact on communities of color and poor people. My administration is working to change these procedures to improve the criminal justice system and make it fair for everyone," Ashworth said.
When a judge sets a cash bail, it requires the person charged with a crime to pay money to be released from jail while they wait for their court date. Those who can afford to pay, are released from jail. Those who can't afford it must stay in jail until their cases are resolved. Defendants can also pay a bail bondsman a fee as well as a percentage of the bail amount – usually insured by a form of collateral – to get out of jail, provided they return for their court dates. 
Ashworth's new bail policy requires prosecutors to request cash bail only if a person charged with a crime is considered a danger to the community or at risk of not showing up for their court date. Otherwise, Ashworth said, prosecutors "nearly always" ask for the person to be released back into the community under court-ordered supervision while they wait for their court dates.
"This is a vast improvement over the prior practice of requiring cash bond in almost every case," Ashworth said.
County data shows that between 2017 and 2019, about 50% of people released under pretrial supervision were released without an associated cash bail. In 2020, after Ashworth took office, that number increased to 75%, according to pretrial services case data.
The number of incarcerated people held in the jail dropped 25% between January 2020 and January 2021, from 833 to 620. 
Ashworth said the only circumstances in which prosecutorsrequest a cash bail is if a person repeatedly fails to come to court and if pretrial supervision has been tried repeatedly but cannot successfully supervise the person.
"In those circumstances, having a bondsperson also supervising the individual and guaranteeing their return to court may be the best option," Ashworth said.
Additionally, Ashworth said some judges still request a cash bail even if the commonwealth's attorney's office recommends pretrial release. Judges have the ultimate say about bail after hearing from prosecutors and defense attorneys.
Prince William is one of several Virginia jurisdictions, including Fairfax, Richmond and Charlottesville, whose prosecutors have reduced the use of cash bail, or eliminated it completely. 
Critics of the cash bail system say it has an outsized impact on poor people and families who are less likely to be able to pay bail or a bail bond, meaning they stay in jail for weeks or months, while more affluent people charged with crimes can pay to go home.
"It is nothing but a tax on poor people to say that you can afford to buy your freedom, or you can't," said the Rev. Keith Savage, senior pastor of First Baptist Church in Manassas. 
Savage, a longtime advocate for bail reform, said holding people in jail on cash bail who pose no danger to the community often results in lost jobs and cascading financial and housing impacts for themselves and their families.
"If the person is a not a danger to themselves and society, there are ways to let them continue to stay fully employed, take care of their family, live in their house and still meet their trial date," Savage said. 
When a person is released from jail before their trial or court date, they are then referred to the county's pretrial supervision agency. Pretrial officers keep tabs on people released from jail by requiring weekly, biweekly or monthly check-ins. They also monitor the conditions of the person's bond release. 
Those conditions can include drug testing and treatment, requirements that defendants stay away from the victim of their crimes and providing court reminders by text or phone. 
The county's pretrial services agency also provides "intensive supervision" for individuals who are considered a higher risk and are typically monitored by GPS. People placed in intensive supervision accounted for fewer than 5% of the total number of people being monitored by the county pretrial agency in 2020, according to Steve Austin, the county's director of criminal justice services.
The county's increased reliance on pretrial supervision is also cheaper than holding a person in jail, Austin said. 
The latest available data show that it cost $129 per day to hold a person in the Prince William-Manassas jail in 2019. It costs the county $5.63 per day on average to monitor a person who is placed on pretrial supervision, Austin said.
Austin said the increased reliance on pretrial supervision is "assisting greatly to avoid or delay future jail expansions." 
Prince William Chief Public Defender Tracey Lenox, who has been an outspoken proponent of bail reform, said she was pleased to see the changes being implemented by Ashworth. She said, in addition to bail reforms, defense attorneys are now present at every arraignment arguing for bond. 
"The financial hardship is so widespread right now," Lenox said. "... I'm confident that it's making an impact on people's lives."