A Spotsylvania man has been charged with murder in connection with the fatal shooting of his friend and an aspiring hip-hop singer from Triangle whose remains were found last October in the trunk of a car in Florida, according to Prince William County police.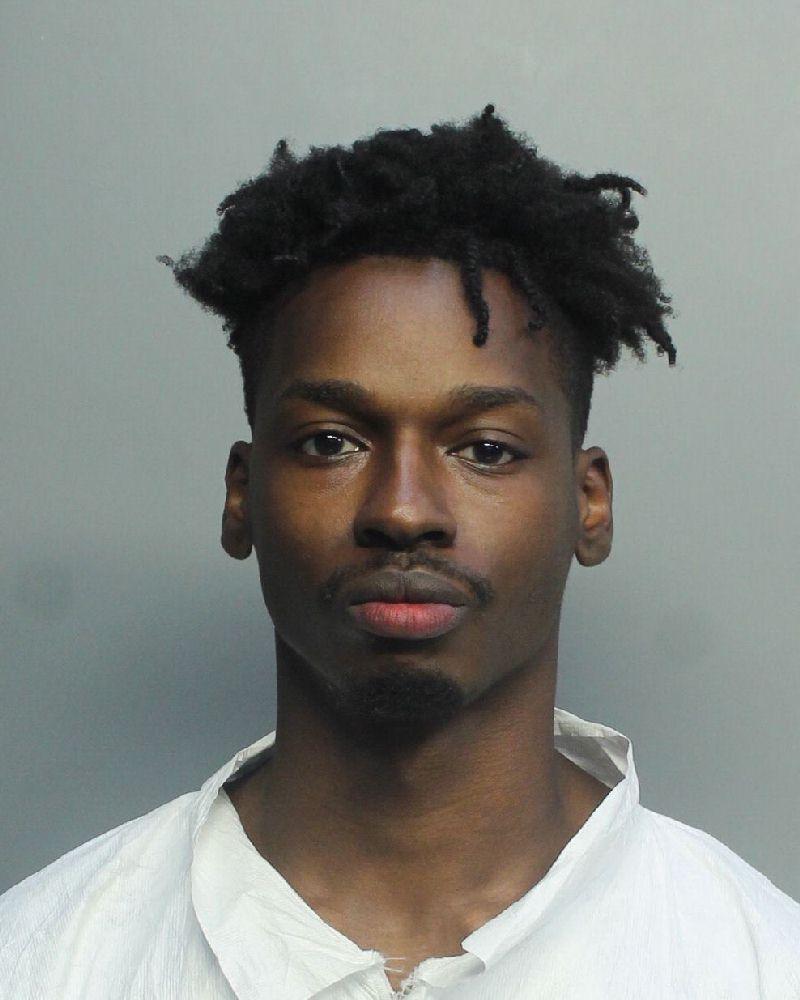 Robert Avery Dupree Coltrain, 25, of the 7200 block of Mackay Court in Spotsylvania County, was charged Monday with murder in connection with the death of Brian Trotter, 25, of Triangle, according to 1st Sgt. Jonathan Perok, a Prince William County police spokesman.
Trotter was a former high school athlete and an aspiring singer who went by the name "Kent Won't Stop," friends and family members told the Miami Herald, which reported the discovery of Trotter's remains back in October.
On Oct. 22, 2020, Prince William County police detectives began investigating Trotter's disappearance after he was reported missing by family members. Trotter was last seen on Oct. 17, 2020, leaving his home in the 18100 block of Kilmer Lane in Triangle. It was believed Trotter was headed to Washington, D.C. with Coltrain, Perok said in a news release.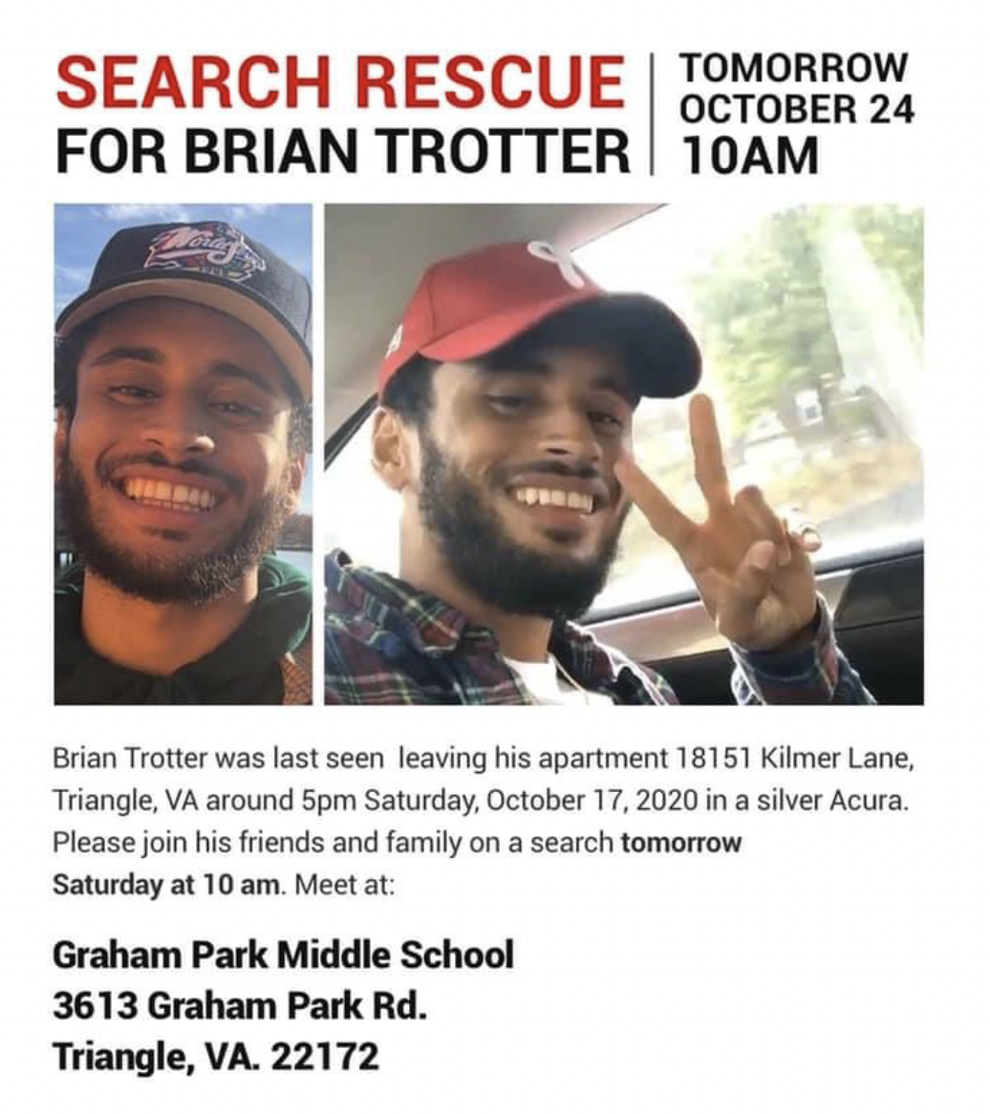 The two men said they were going to "take pictures" in Washington, D.C., Trotter's father, who is also named Brian Trotter, told the Miami Herald.
When the younger Trotter never returned home, the family filed a missing-persons report and kept trying to reach Coltrain, who told them conflicting stories, including that he'd dropped Trotter off in Washington and another friend picked him up, the elder Trotter told the Miami Herald.
At the time of his disappearance, there were no indications of foul play that would have classified him as endangered, Perok said in the May 25 news release.
On Oct. 25, 2020, Florida Highway Patrol responded to a single vehicle crash involving Coltrain in the Miami-Dade area. During the investigation, troopers located Trotter's remains in the trunk of the vehicle Coltrain was driving, the release said.
Police had Coltrain's car towed to a mall parking lot after the crash and reportedly became suspicious when Coltrain asked to get his belongings from the car and they noticed he removed a Glock gun case, the Miami Herald reported.
They also noticed the smell of rotting flesh and flies buzzing around the car. Inside the trunk, troopers found Trotter's body "wrapped in a piece of fabric and in an advanced stage of decomposition," the Miami Herald reported.
Trotter suffered multiple gunshots wounds, and his death was ruled a homicide by the Miami-Dade Medical Examiner's Office, the release said.
Coltrain was arrested by Florida authorities in connection to the killing. Miami-Dade police later determined Trotter's death occurred in Prince William County, Perok said in the May 25 news release.
On Monday, May 24, Prince William County homicide detectives obtained warrants for Coltrain's arrest. As of Tuesday, May 25, Coltrain remains incarcerated in Florida and is expected to be extradited back to Virginia. A court date has been set for July 26, the release said.