Interstate 95 has been reopened in both directions after being closed before dawn on Tuesday morning, hours after hundreds of cars and trucks became stranded in frigid temperatures overnight -- some for as long as 20 hours.
The Virginia Department of Transportation announced at about 8:40 p.m. Tuesday that a nearly 50-mile section from Caroline County to Prince William County was once again open to traffic in both directions.
I-95 is open after being closed for emergency response for most of the day. All disabled vehicles have been removed from the interstate. pic.twitter.com/1j0nreDIrR

— VDOT Fredericksburg (@VaDOTFRED) January 5, 2022
The Express Lanes are were also beginning to open as of about 9 p.m. The lanes will be toll-free until midnight and will remain northbound throughout the night and into Wednesday morning. They will close for reversal (to southbound) at about 11 a.m. Wednesday, according to a tweet from VA Express Lanes.
The moves come about 15 hours after the roadway was officially closed at about 5 a.m. Tuesday to clear stuck cars and trucks, plow snow and remove ice that had hardened to 4 inches thick in some places, according to Marcie Parker, a VDOT engineer.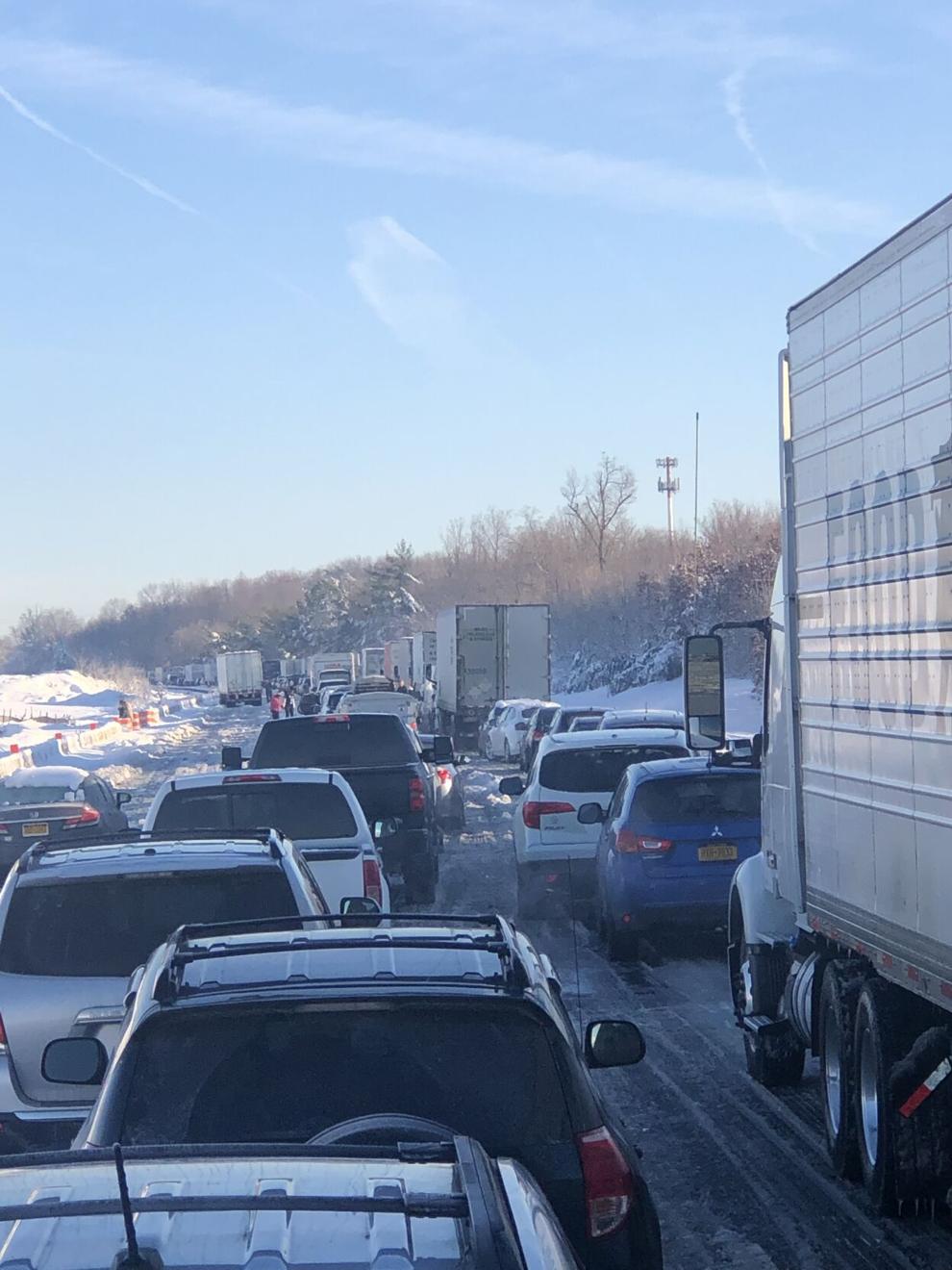 After gridlock for most of the night, traffic began moving along the roadway just before 10 a.m. Tuesday, according to motorists stranded along the highway.
Over the next few hours, exit ramps in Prince William County were cleared of snow and ice, and cars and trucks were escorted from the highway so that disabled cars could be removed from what is normally one of the busiest sections of highway in the country.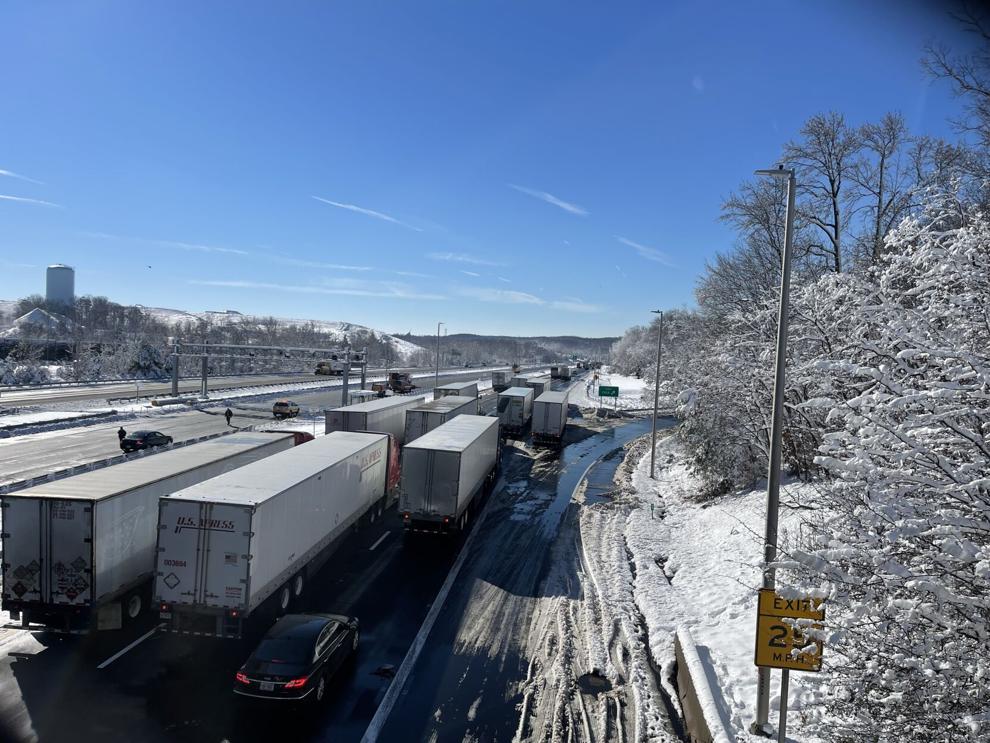 The work continued for the rest of the day. Meanwhile, Virginia Gov. Ralph Northam joined VDOT officials and Virginia State Police in trying to explain why the giant backup occurred. The incident was the result of a "perfect storm" of factors, Northam said.
"First, we had rain, which meant that [VDOT] couldn't adequately pre-treat the roads. Then we had slushy snow that fell faster than our snowplows could move it. And then, as the night fell, the temperatures dropped below freezing," Northam said in a press call with reporters late Tuesday afternoon.
"All of those together created the perfect storm for what happened on I-95 last night: multiple jackknifed tractor trailers blocking the highway and leading to miles of backups with people stuck in their cars for many hours," Northam said.
There were no reported injuries or deaths as a result of the incident, officials said.
Northam said the National Guard was on standby to help reopen I-95. But he said that, as of 4 p.m., no localities had requested assistance their assistance, and state agencies had all the resources needed to clear the roadway.
11:15 a.m. Tuesday, Jan. 4: Southbound I-95 traffic diverted at Va. 234, county to open 3 warming centers
All drivers heading southbound on Interstate 95 through Prince William County are now being directed off the roadway at Va. 234 in Dumfries.
Prince William County officials put out an alert at 11:21 a.m., saying that all southbound traffic was being directed from the roadway before the Joplin Road exit. But by noon, however, state police were diverting southbound traffic from the roadway further north, at Va. 234, according to witnesses.
Traffic on area roadways around Dumfries, including Va. 234 and Van Buren Road, were clogged with heavy traffic as of about noon Tuesday.
Meanwhile, Prince William County officials announced that three warming centers for those still without power and heat. The warming centers will be open from noon to 5 p.m. Tuesday, Jan. 4, in the following locations:
Woodbridge Senior Center, at 13850 Church Hill Road in Woodbridge; phone: 703-792-5081
Buckhall VFD Community Room, at 7190 Yates Ford Road in Manassas; phone: 703-368-0859
Pat White Center at Ben Lomond, at 10501 Copeland Drive in Manassas; phone: 703-792-8329
The centers have heat and restrooms, power for charging mobile devices and public wifi access, according to the report.
I-95 was still closed between Dumfries and Fredericksburg as of noon on Tuesday, Jan. 4.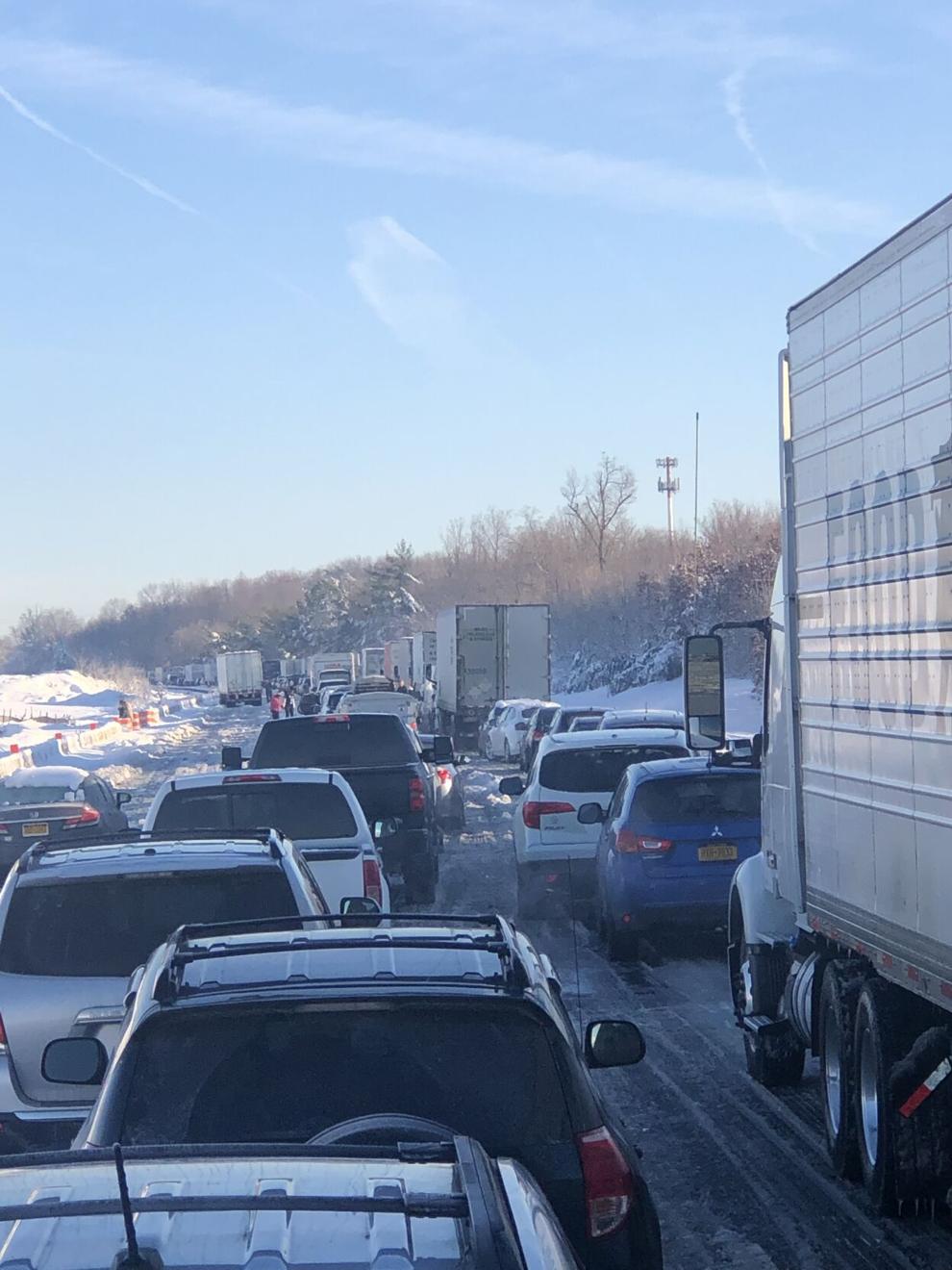 All exits between the Occoquan River and Quantico were clear, according to a county alert sent at about 11:21 a.m., and gas was available along U.S. 1, where traffic was mostly being diverted.
"All drivers on I-95 South: please continue to move south and exit the interstate at the first available exit. You will not be able to continue south on I-95 beyond Joplin Road, mile marker 148," the alert said.
"All southbound exit ramps between the Occoquan River and Quantico are now clear. Fuel is available along US-1 at all exits," the alert said.
Officials were trying to clear remaining traffic from the southbound lanes, while the northbound lanes had mostly cleared in the vicinity of Prince William County as of about 11:45 a.m. 
Prince William County fire and rescue officials were using the Express Lanes to help stranded motorists with water and other supplies, witnesses said.
Stay with the Prince William Times for updates.