Officials at the Prince William-Manassas Adult Detention Center say the jail is meeting state standards by providing incarcerated people with at least two showers a week and a clean change of clothes after each shower as a COVID-19 outbreak at the jail continues to spread. 
The response comes after attorneys at the Prince William public defender office began raising concerns about the treatment of clients being held at the jail, including complaints from inmates about the lack of hygiene during the outbreak and the use of solitary confinement to slow the spread of the virus. 
So far, the outbreak has sickened 55 inmates and 15 staff since mid-January, including four staff members who were hospitalized but have since returned to work, according to Jail Superintendent Col. Pete Meletis. 
On Feb. 5,463 people incarcerated at the jail were tested for COVID-19, and 11 tested positive. Those who previously tested positive were not retested, Meletis said in an a Feb. 8 email.
Additionally, roughly one-third of the jail's incarcerated people are currently in quarantine housing, in which they are primarily confined to their cells for 14 days at a time. Meletis said 136 are being held in quarantine housing "due to showing signs, symptoms, or [because they have had a] possible exposure," and another 63 are in quarantine due to being newly committed to the jail. 
"During quarantining, inmates are confined to their cells and routinely let out one at a time to shower and receive a change of clothing. The ADC is meeting Department of Corrections standards [by] making sure inmates are afforded the opportunity to shower twice a week and at times exceeding this standard," Meletis said.
There were 602 people being held at the jail as of Monday, Feb. 9, and 101 had received the first dose of the vaccine as of last week, with more vaccinations on the way. Another 100 were released from the jail after action taken by Prince William County judges with input from the Commonwealth's Attorney's office, according to Meletis.
Meletis said "single cell housing remains a challenge" in the jail, however, and that no people are currently being housed in the jail's new, 204-bed expansion that was scheduled for occupancy in early 2020. It is not clear why the expansion has not been occupied yet. 
To stop the spread of the outbreak, the jail has temporarily stopped all programs for incarcerated people, halted all non-essential movement and is supplying people with masks, Meletis said.
Prince William County Sheriff Glen Hill, who is the chair of the regional jail board, said people being held at the jail have 24/7 access to medical care and that "basic needs are being met, family visits are occurring, mental health staff are available to inmates, books and writing materials are being distributed, access to the courts is occurring and the ADC staff are meeting or exceeding Virginia state standards." 
Friday, Feb. 5: Public defenders raise concerns about jail conditions as COVID-19 spreads
Attorneys at the Prince William County public defender office are sounding the alarm over a fast-spreading COVID-19 outbreak at the county jail and the conditions in which inmates are being held as a result of it.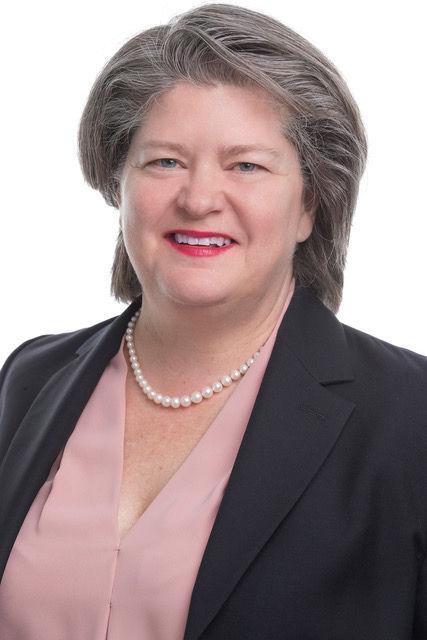 Chief Public Defender Tracey Lenox said on Friday that the number of sick inmates has grown from two in mid-January to 33 as of Friday, Feb. 5.
But she said the number of sick people in the jail may be higher than reported, and that her office has received no information from the jail about how many inmates have been tested.
Many of the county public defender office's incarcerated clients, some of whom have pre-existing conditions and mental health issues, are being held in solitary confinement in an effort to prevent the spread of the disease and are "terrified," Lenox said. 
"We have lots of clients that are in a lockdown situation that puts them effectively into solitary confinement. They effectively have an hour a day outside of their cell and they frequently will go for days without any opportunity to take a shower, without the ability to get clean underwear," Lenox said. "The isolation that causes is deadly, frankly, for folks that have mental health issues." 
Lenox added that clients with pre-existing conditions, including several who have HIV, are especially nervous about getting sick in jail.
"We have some people that are HIV positive in there. They're terrified of getting coronavirus because if they do, their mortality goes way up," Lenox said. 
The Prince William-Manassas Adult Detention Center has not yet responded to requests for comment about how many inmates have been tested for COVID-19. Lenox said the office is advocating for the jail to be more transparent about what is going on there. 
The Prince William County Commonwealth's Attorney's office said on Thursday that 100 inmates received vaccinations earlier this week. They did not say whether those inmates received the first or second dose of the vaccine.
Commonwealth's Attorney Amy Ashworth said Thursday the jail has reported to the office "that the situation is under control."
There are currently 597 inmates being held at the jail. 
Shawn Stout, an attorney for the public defender's office, said last week that he has heard anecdotal reports from his clients and other attorneys that inmates have tested positive in several different units within the jail, including the quarantine unit that is used to separate people who are coming into the jail for the first time. He said that much of the jail is locked down, now, as jail staff try to stop the spread. 
"The jail is either not testing people or just locking them down anytime there's a symptom or a complaint. And essentially at this point, the entire jail is locked down," Stout said. "It's a facility where hundreds of people that are out – day in, day out – in close quarters and it is impossible for them to adequately social distance."
Stout noted the both staff members and some inmates on work programs travel back and forth between the jail and the community.
Incarcerated people and attorneys are not the only people raising concerns about the outbreak. Family members of inmates are also trying to raise awareness. 
A woman whose fiancé is currently being held at the jail said in an email to Prince William Times Thursday that she believes more needs be done to protect the people in the jail from getting sick. 
The woman said her fiancé is part of the jail's inmate workforce and works in the kitchen at the jail. She said that he has expressed to her that many of the jail's kitchen workers have been quarantined due to the outbreak, leaving very few remaining workers to cook meals for inmates and correctional officers, and potentially exposing them to COVID-19. 
"My fiancé as well as other inmates in the workforce [are] now having to put their lives in danger to cover for the inmates that are infected and in quarantine. [No one] is doing anything about it. The inmates have no choice but to do what they are asked," she said. "They are inmates, but they are humans and they need to be protected." 
Lenox said the public defender office, in conjunction with the defense bar, is in the process this week of filing bond motions for almost every incarcerated client they represent to get them out on bond during the outbreak. But she said that whether those people are granted bond is largely left up to the prosecutors and judges to decide.
"It's the prosecutors that agreeing or arguing against us. And I think that I'm going to give them the benefit of doubt and say that they're going to be sympathetic to a lot of this," Lenox said. "... But then the judges are the ones who hold the power to release or not release. And I don't know if the judges are going to take seriously how inhumane conditions are right now for a lot of our clients."
The jail experienced a much larger outbreak  last March in which nearly 100 inmates and staff were sick, and the National Guard was called in to assist in a mass testing event at the jail. 
At that time, Ashworth's office worked with defense attorneys to facilitate the release of many inmates using second-chance bond motions. The jail population dropped from around 850 inmates down to about 550 between March and June of 2020 as a result. 
Ashworth said Thursday that "the Commonwealth's Attorney's office has been committed to keeping the jail population as low as possible while at the same time protecting the safety of the public." 
"Whenever possible, our prosecutors support the release of arrestees and alternatives to incarceration for those who do not pose a danger to the community or a flight risk. My office continues to oppose the release of persons charged with violent offenses, sexual offenses, or that otherwise pose a danger to the public," Ashworth sad. 
Ashworth noted that COVID-19 "poses unique challenges to all aspects of the criminal justice system," and said that the office "will continue to meet these challenges with the safety of the public in mind."
The Prince William-Manassas Adult Detention Center is expected to issue a press release about the situation later today.