UPDATED: A fire that displaced 22 Manassas residents early Wednesday morning was sparked by improperly discarded smoking materials on an exterior balcony, according to Prince William County fire officials.
The Prince William County Fire Marshal's office investigated the fire, first reported at 3:39 a.m. Wednesday, June 17, and made the determination by about 10 a.m., according to Prince William County Assistant Fire Chief Matt Smolsky.
The fire damaged 12 apartments in the three-story building, located in the 10800 block of Gambril Drive, near the intersection of Sudley Manor Road and Ashton Avenue.
Units arrived to find fire from a deck extending into the roof, according to a report posted on the City of Manassas Fire and Rescue Department's Facebook page.
The fire displaced 14 adults and eight children, but there were no injuries, Smolsky said.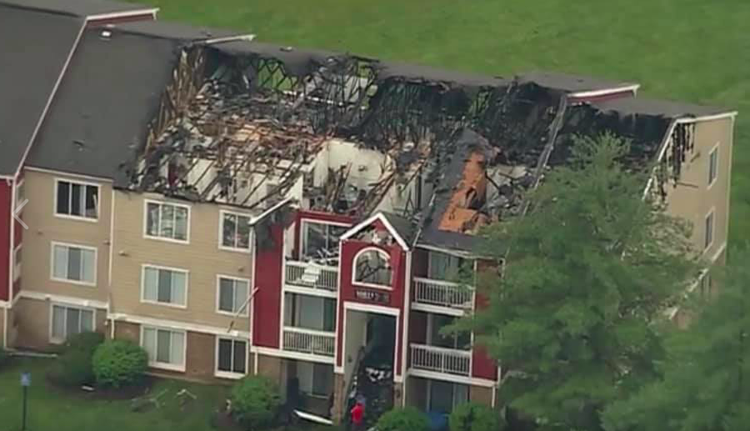 Fire engines and medic units from both the City of Manassas and Prince William County fire and rescue departments responded to the blaze. Crews worked about 30 minutes to extinguish the fire, Smolsky said.
The American Red Cross responded to the scene and is assisting the displaced residents, Smolsky said.