The debate over public school policies that aim to create more inclusive classrooms continues to churn in Prince William County. 
Nearly 100 people showed up to a town hall and panel discussion about "culturally responsive instruction" at the Edward L. Kelly Leadership Center on Monday evening.  The event drew dozens of supporters and detractors of new policies promoting diversity in public school teaching. Some parents voiced their frustration and confusion about a new state law that requires teachers to be evaluated on culturally responsive teaching in the classroom.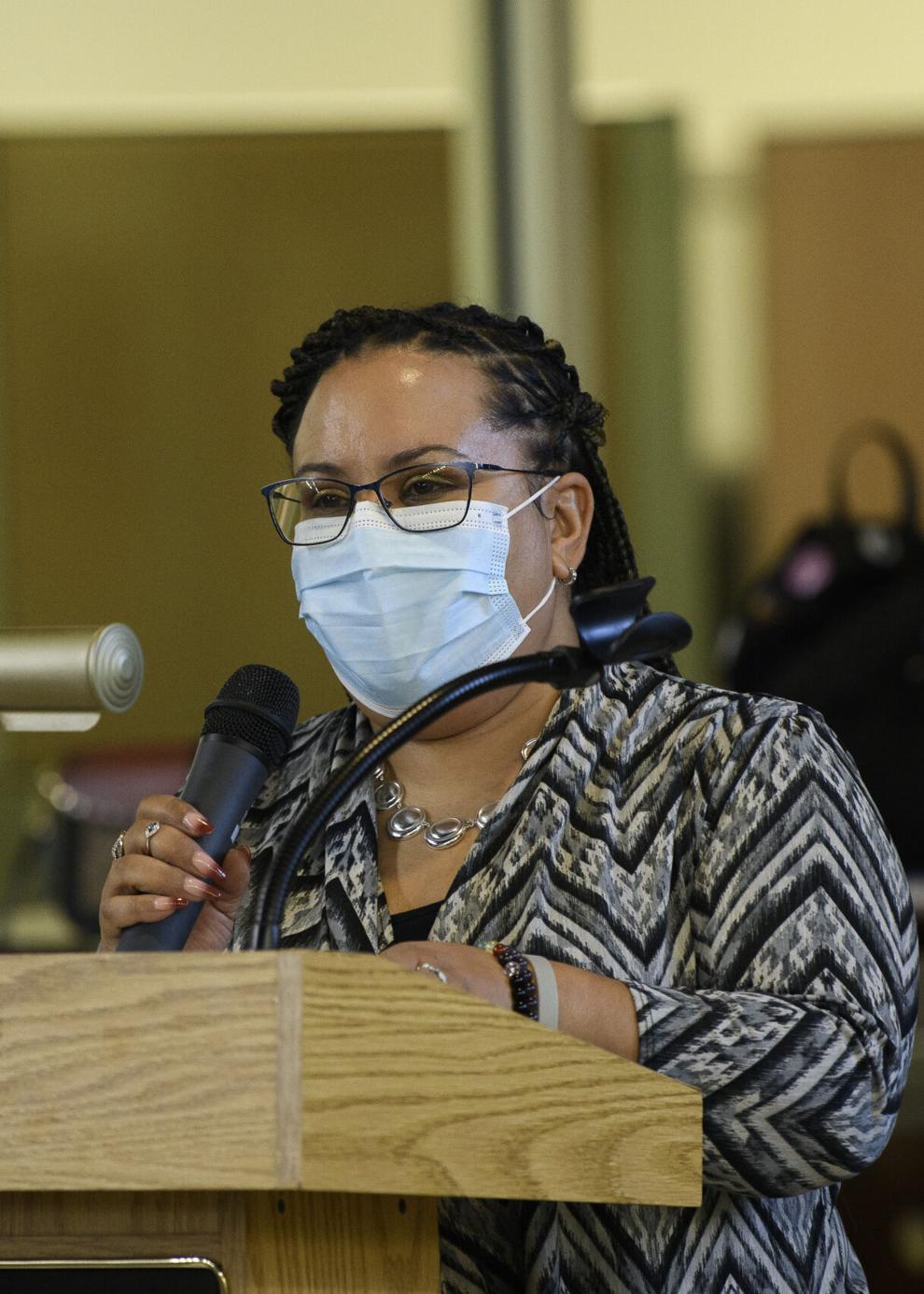 The event was hosted by Prince William County School Board member Loree Williams (Woodbridge) and moderated by Makya Little, a Prince William County parent who served on the Virginia Commission on African American History Education in the Commonwealth. The panelists were Prince William County Equity and Inclusion Officer Maria Burgos, county Human Rights Commission Chairman Curtis Porter, Battlefield High School student Abdullah Usufzai and Enterprise Elementary School English language teacher Janira Collado-Toro. 
Burgos kicked off the event with an overview of the topic. She said culturally responsive instruction requires teachers to reflect on their own biases and cultural experiences in the hopes that their own experiences will help them engage, understand and educate students from diverse cultural backgrounds. 
The Virginia Department of Education defines culturally responsive educators as those "who see the diversity in their classrooms as an asset and use their knowledge on students' backgrounds to enrich educational experiences." 
The Virginia General Assembly passed legislation earlier this year that adds culturally responsive teaching to the commonwealth's existing teacher performance standards and evaluation criteria, and requires history teachers to be trained to teach African American history.
The law was the result of a 2020 report from Virginia Commission on African American History Education in the Commonwealth, which found the teaching of African American history in Virginia schools is "incomplete with regards to incorporating African American history into the larger narrative."
Conversations around diversity in the classroom have taken on special significance in Prince William. The county was recently named the most racially and ethnically diverse place in Virginia and the 10th most diverse in the United States, according to the 2020 U.S. Census. 
Prince William County schools have taken steps for decades to become more inclusive, beginning in the 1990s when the school division created the multicultural education office of student learning. In 2000, the school board mandated cultural awareness training at all schools, and in 2017, the school division began requiring teachers to undergo "cultural competency" training.
The town hall's panelists fielded questions and shared personal experiences from the classroom that shaped their opinions on public education.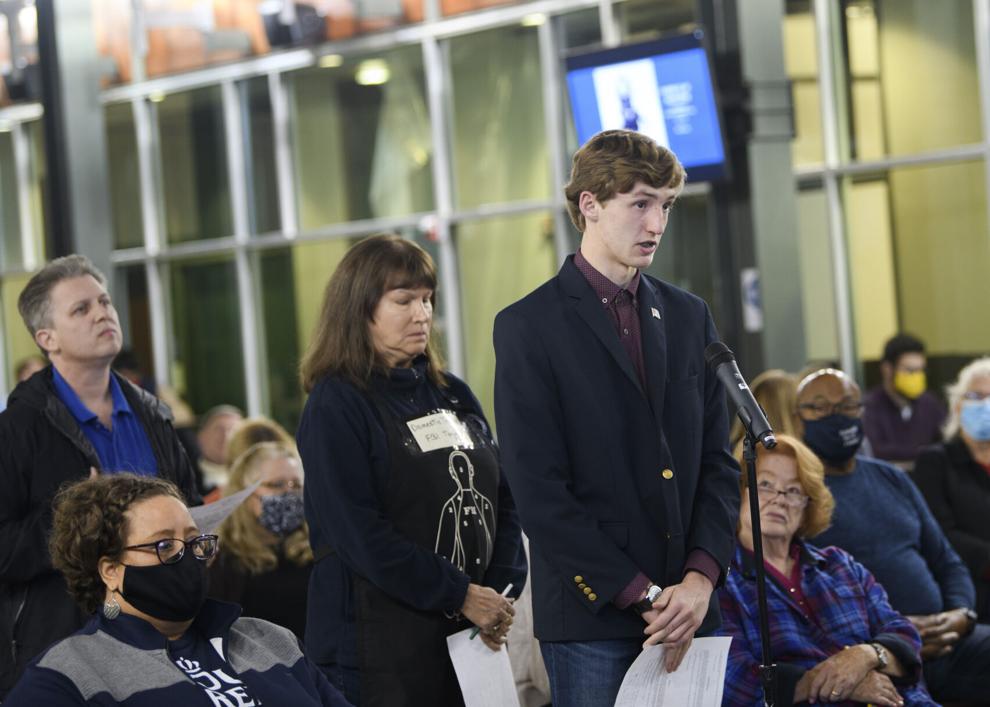 Porter said he was one of only eight African Americans in his graduating class at Osbourn Park High School in the 1970s. Decades later, he said his daughter graduated from Osbourn Park High in a very diverse class. Porter, in addition to serving on the Human Rights Commission, was also president of the local NAACP chapter in the early 1990s.
"Prince William County has the opportunity to lead the nation. We're the 10th most diverse county in the nation. The nation is diversifying, America is changing, and it's incumbent upon us to have these hard conversations with each other and to embrace the differences that we all have," Porter said.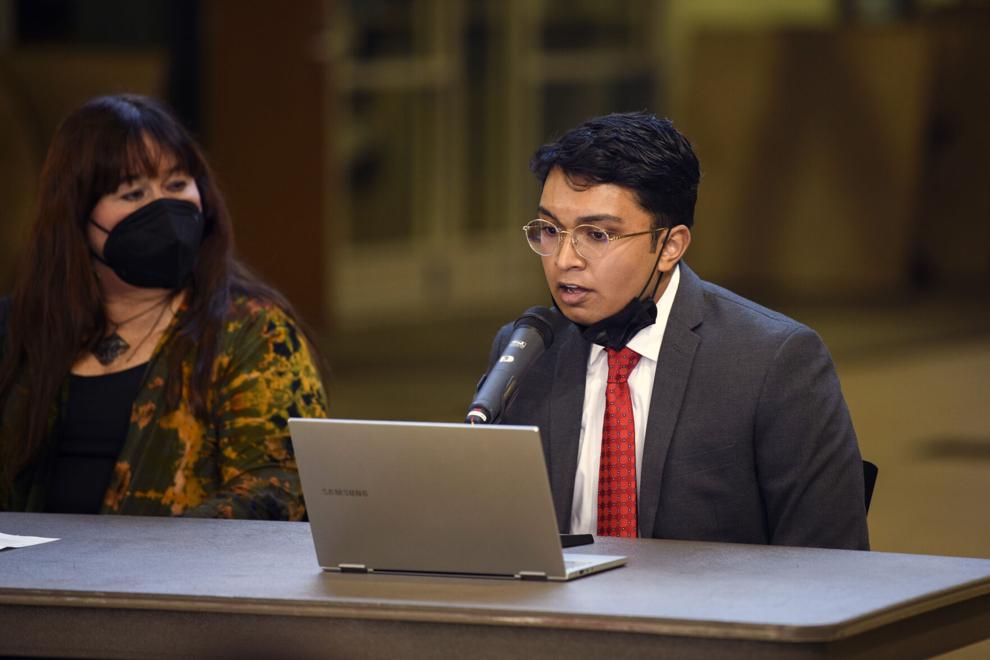 Usufzai, a Battlefield High School student, said he and his peers have observed that the history curriculum in Prince William County "is very Eurocentric" and often overlooks the depth of history in other continents like Asia and South America. 
"Here in Prince William County, it is important to embrace the true history, the whole history, especially in a majority-minority county, especially in a county that should emphasize accepting different cultures," Usufzai said. 
Several speakers from the audience wanted to know if "culturally responsive teaching" and critical race theory are the same thing, or if the panelists would address whether critical race theory is being taught in county schools. 
Williams shut down those questions, saying they were not within the scope of the town hall, prompting angry shouting from some in the crowd. 
"This is not a town hall on critical race theory. We are not here to talk about critical race theory. It's not defined in presentation and our town hall. It's not what we're talking about. It's not culturally responsive instruction," Williams said. 
Critical race theory is a legal framework dating back to the 1970s that is primarily taught in upper-level college courses. One of its central tenets is that racism is structural rather than only personal, and that laws and institutional practices can have racist outcomes without racist intent.
Critical race theory is not a part of classroom teaching in Virginia public schools. But some claim the tenets of critical race theory have trickled down into school policy in Virginia. It became a flashpoint in Virginia's governor's race, when Gov.-elect Glenn Youngkin (R) vowed to ban critical race theory from being taught in Virginia schools. 
Others asked how culturally responsive instruction looks in practice in county schools. One speaker asked about a definition provided on the Virginia Department of Education website that states that "culturally responsive educators. ... mediate power imbalances in classrooms based on race, culture, ethnicity, gender and class."
Little responded using an example from her own life to describe what it can look like when a teacher mediates a power imbalance in the classroom. She said she was the only African American student in an elementary school class and that a teacher encouraged her to speak up when she knew the answer to a question. 
"That memory has stuck with me forever," Little said. "... That empowered me to stand alone when I knew something was right."