Two Woodbridge men and a 17-year-old were arrested this week in connection with stabbing outside Forestdale Plaza in Dale City that police say was not a random attack.
Officers reported to the area at about 10:24 p.m. on Sunday, July 14. They found two teen boys – a 17-year-old and 14-year-old – who said they were robbed by a group of young men on bicycles, according to Officer Renee Carr, spokeswoman for the Prince William County Police Department.
During the encounter, one of the suspects produced a knife and stabbed the 17-year-old, Carr said in a news release.
Eventually the parties separated, and the suspects fled on foot toward the wood line behind the plaza. The 17-year-old victim was flown to an area hospital for evaluation and treatment of non-life threatening injuries, Carr said.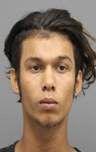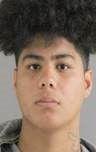 A police K-9 and officers searched the area, but the suspects were not initially located. Officers recovered items believed to be left behind by the suspects, however, including their bicycles. 
Following the investigation, detectives located and arrested three Woodbridge residents: Roberto Larin Garcia, 20, Elvis Geovany Ayala Palucho, 18, and a 17-year-old whose name was not released because he is a juvenile.  
All three have been charged with malicious wounding and conspiracy to commit malicious wounding. The adults are being held without bond, the news release said.