Four candidates vying for two seats on the Prince William Board of Supervisors say they agree the county will need a Metro stop in future years but clashed on other issues in a recent debate, including school funding and the local jail's agreement with Immigration and Customs Enforcement.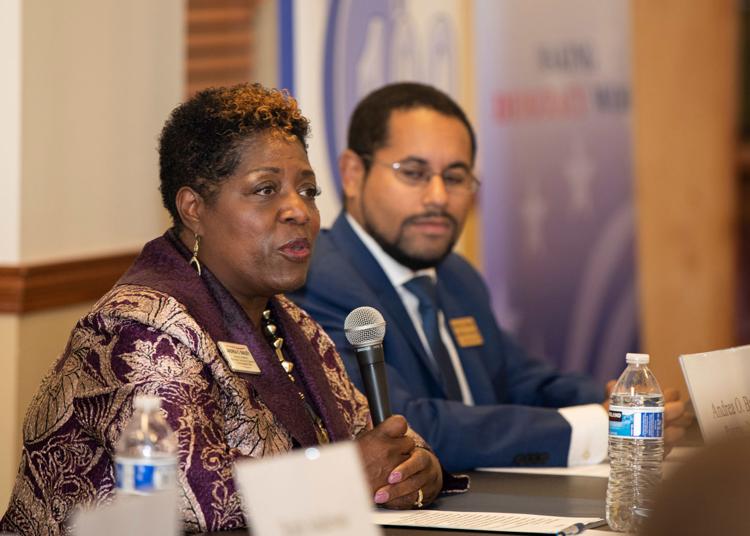 During their first and only forum before the upcoming Nov. 5 election, incumbent Supervisor Ruth Anderson, R-Occoquan, and her Democratic challenger, Kenny Boddye, answered questions alongside two newcomers vying to fill the Potomac District supervisor's seat: Democrat Andrea Bailey and Republican Doug Taggart.
Supervisor Maureen Caddigan, R-Potomac, who has served on the board for 28 years, is not seeking re-election.
The forum was sponsored by the Committee of 100 and moderated by Uriah Kiser of Potomac Local, an online news site.
All four candidates say they support efforts to extend Metro into Prince William County, which would likely begin with a feasibility study.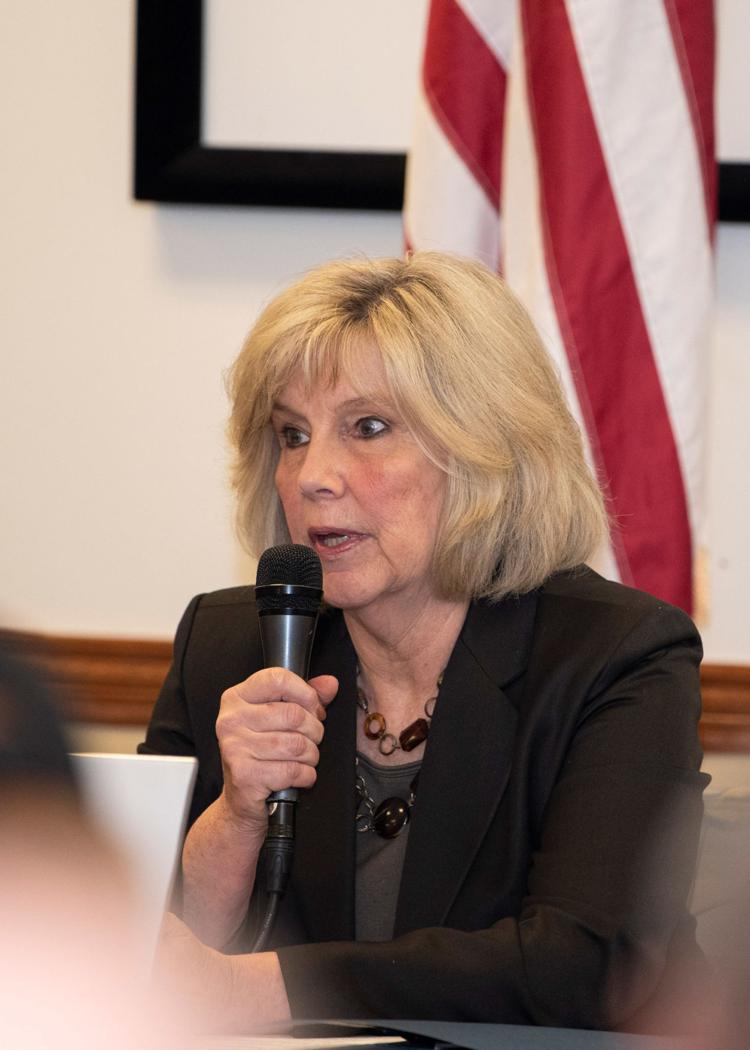 Anderson and Taggart's position on Metro differs from that of John Gray, their party's nominee for at-large chairman of the county board. During a debate at Northern Virginia Community College earlier in the week, Gray said he opposes extending Metro to Prince William mostly because of the cost to the county.
Bailey, a Brittany resident who runs her own event planning business, said county leaders should work to improve the local commuter bus and train systems until Metro can be extended further south. Bailey also called for "better equipment, salaries and benefits" for Potomac and Rappahannock Transportation Commission employees, who went on strike over the summer. 
Anderson noted that Metro would not be viable until the county's population grows enough to support it.
"The deal with Metro is that we do not have the density to support Metro and that is a fact," Anderson said. "We have a lot of density to build up before we can get Metro."
School funding
Regarding funding for local schools, Anderson, a retired U.S. Air Force nurse who is completing her first term on the board, said she "definitely thinks we need to fund our schools" but is not in favor of the county's current "revenue sharing agreement," which directs 57.23 percent of the county's general fund revenue to the school division. 
This year, the county's 99 public schools received about $607 million of the county's $1.2 billion general fund tax revenue, most of which comes from personal property and real estate taxes.
Anderson noted that the county has contributed money to the school division beyond what is required by the revenue sharing agreement in recent years for certain initiatives, such as providing an extra $1 million a year toward reducing class sizes and an extra $21 million for new school construction.
The contribution helped buy land for John D. Jenkins Elementary School in Woodbridge and was used to add 500 seats to the 13thhigh school, which is scheduled to open in 2021 near Jiffy Lube Live.
But Anderson also said the revenue-sharing agreement "puts a millstone around our necks" because it keeps the county from raising taxes for specific purposes without giving the school division 57.23 percent of what is raised.
"It's an awkward way to do a budget," she added.
Boddye, who works in business development for an insurance company, said education is his top priority as a candidate and that the revenue sharing agreement "should be a floor and not a ceiling to what we give" to the school division.
Among the Potomac District candidates, Bailey called the revenue sharing agreement "a good tool to fully fund our schools" but said the schools' needs should be considered all year long, not just at budget time.
Taggart, a retired Coast Guard officer, engineer and longtime officer on the Montclair Property Owners Association, said he believes the revenue sharing agreement is a good in that it gives the school board an opportunity to plan its budget from year to year. But Taggart also said he agrees with Anderson that the agreement is sometimes "problematic" for supervisors when it comes to budgeting for the county's needs.
Support for 287(g)?
A question about the Prince William County jail's agreement with Immigrations and Custom Enforcement known as 287(g), a reference to a section of the Immigration and Nationality Act, split the candidates down party lines.
Anderson and Taggart, both Republicans, say they support the 287(g) agreement, while Bailey and Boddye, both Democrats, said money spent on the 287(g) program should instead be spent on local needs.
Bailey called the program "very culturally divisive" and said the county has been "fiscally irresponsible" by using local money for the 287(g) program instead of education or transportation. 
Boddye noted the 287(g) program has cost the county $2.5 million since 2011 and that the county jail has a staff shortage. 
"I'd say, let's take a step back and look at properly funding what we have now as opposed to enforcing federal law enforcement," Boddye said.
Taggart, however, said he's "100 percent behind" the 287(g) agreement "because he believes we need to follow the law."
Taggart also said his recent experience while serving on a federal grand jury led him to understand the need for local immigration enforcement efforts. 
Anderson, meanwhile, said she visited the jail to observe how the program works and is convinced it is applied fairly. She also noted the county has invested in body-worn cameras for police officers, which "makes the process even fairer because we can see the interactions and what's going on." 
$396 million road, parks bond referenda
Regarding the referenda on the Nov. 5 ballot that seek voters' permission to borrow up to $396 million for transportation and parks projects, only Boddye said he is opposed to one of them: the $355 million road bond referendum.
Boddye said he agrees with the need for the road projects that will be funded by the bonds, including improvements to Va. 28, which would receive $200 million alone. But he said he objects to process by which the supervisors chose the projects.
Also, Boddye noted that "taxes will need to go up to pay for the projects" and said the effort should have included a "more robust conversation" about transit projects.
Taggart said he backs the referenda but said is disappointed the mix of projects does not include a $50 million extension of Van Buren Drive from Cardinal Drive to Va. 234.
The proposed road, although on hold for now, is controversial. Residents of Four Seasons and Cardinal Grove strongly oppose the road, while some residents of Montclair believe it could alleviate traffic on their main thoroughfare: Waterway Drive.
"I believe it's a very important road that needs to be constructed," Taggart said.
Bailey did not mention her position on the Van Buren Road extension.
Reach Jill Palermo at jpalermo@fauquier.com