More than 1,000 homes and businesses were without power at 8 p.m. as a result of strong winds that pushed through the area with a line of thunderstorms earlier tonight.
Gusty winds associated with the storms knocked down trees and cut off power to about 700 Dominion customers and more than 400 NOVEC customers in Prince William County, according to the utilities' websites.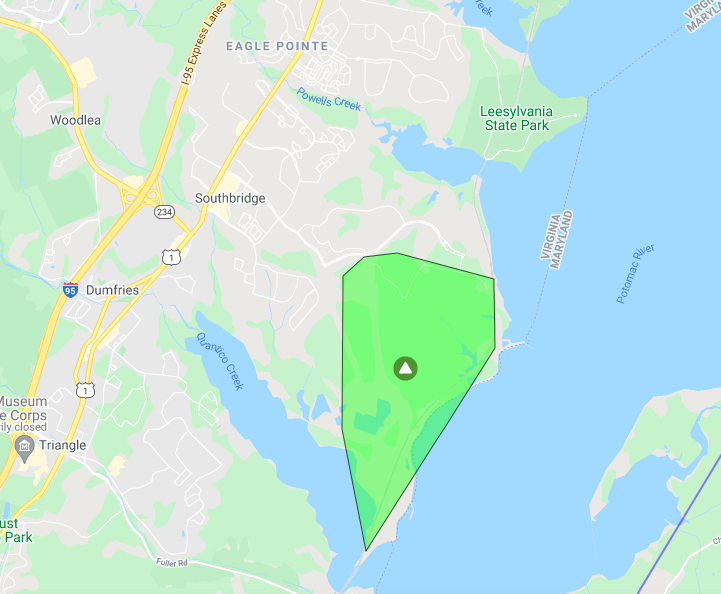 Dominion outages are concentrated in two areas of the county: In Bristow and Manassas along Lucasville Road, where 577 customers are in the dark tonight, and in eastern Prince William near Dumfries, where about 80 homes and businesses are without power.
NOVEC outages are more widespread but are mostly in the Signal Hill, Manassas and Bristow areas.
There's no indication when the power will be back on. Most of the damage is still under investigation, the utility companies say. 
More than 40,000 people are without power in all of Northern Virginia tonight, with most of the outages -- more than 22,000 -- in Fairfax County, according to Dominion Energy.
The worst of the bad weather is over, but the area remains under a "wind advisory," with gusts between 15 and 30 miles per hour expected, until 2 a.m. Saturday, May 1.
5 p.m.: Prince William, Manassas, Manassas Park under severe thunderstorm warning
The National Weather Service has issued a severe thunderstorm warning for parts of Maryland and Northern Virginia, including the City of Manassas, Manassas Park and Prince William County, until 5:15 p.m.
At 4:38 p.m. severe thunderstorms were located along a line extending from Montgomery Village to near Chantilly to Warrenton, moving east at 65 miles per hour, according to the National Weather Service.
Gusts of 60 miles per hour are possible. Damaging winds will cause some trees and large branches to fall, which cause damage to homes and vehicles.
Residents should seek shelter. Roadways may become blocked by downed trees. Localized power outages are possible, the weather service says.