Several Virginia congressional representatives and U.S. Sens. Mark Warner and Tim Kaine are bringing guests to the State of the Union address to be delivered tonight by President Donald Trump from the chamber of the United States House of Representatives. 
Rep. Gerry Connolly, D-11th, a senior member of the House Foreign Affairs Committee, announced Monday that Hatice Cengiz, Jamal Khashoggi's fiancée, will be his guest for the State of the Union Address.
Jamal Khashoggi was a Virginia resident, a columnist for the Washington Post, and a critic of the Saudi regime.
In October 2018, he was murdered and dismembered inside theSaudi consulate in Istanbul, Turkey, while attempting to obtain documents related to his upcoming marriage to Cengiz. The U.S. Central Intelligence Agency concluded that Saudi Crown Prince Mohammad bin Salman ordered his assassination.
"Hatice's courage to sit in the House Chamber Tuesday night should serve as a clarion call to the President that no matter how high it goes, Saudi Arabia must be held accountable for the murder of this loving father and fiancée, respected journalist, U.S. resident, my constituent, and reformer," Connolly said in a statement. "Congress has acted. Now too must the President."
Rep. Jennifer Wexton, D-10th announced Walewska Watkins as her guest for the State of the Union address. Watkins, a constituent from Ashburn, is the mother of an 8-year-old boy named Aire who is autistic and depends on the Affordable Care Act to get the care he needs. 
Wexton said she invited Watkins to highlight her story and the stories of families across Virginia's 10th Congressional District, where over thousands of constituents live with preexisting conditions. 
"Walewska's story illustrates the challenges that so many families in my district are facing. Right now, health care is under attack by this administration and costs are at a record high. Health care is a right -- it's why I'm fighting every day in Congress to make it more affordable for all Virginians and to safeguard protections for people with preexisting conditions," Wexton said. 
Wexton said health care has been her top priority in Congress, and that she has voted in favor of bills to lower drug costs and protect people with preexisting conditions. Most recently, Wexton voted for the Lower Drug Costs Now Act that would give Medicare the power to negotiate directly with drug companies to bring down prices.
"Thanks to the Affordable Care Act, my family has been able to provide my son with the care he needs to live a healthy and happy life," Watkins said in a statement issued by Wexton's office.
"We desperately need to strengthen and expand the ACA, not scrap it. Without protections for preexisting conditions, families like mine simply wouldn't be able to get by. Kids like Aire need the ACA to survive and thrive."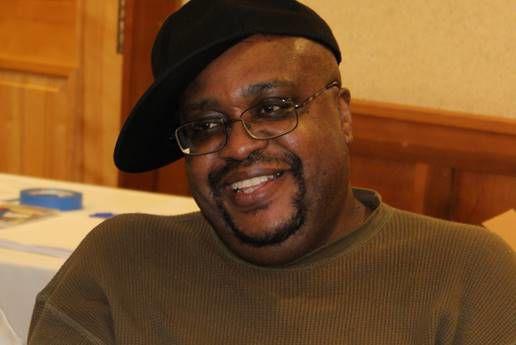 Sen. Mark R. Warner, D-VA, announced he will bring Medicaid recipient and health care advocate Terry "Bean" White from Chesapeake as his guest to the State of the Union. White, who lost his private insurance in 2008 when severe arthritis forced him to give up his job in the Newport News shipyards, is one of nearly 400,000 Virginians who gained coverage under Virginia's Medicaid expansion. 
Warner's statement said White has congestive heart failure and has been previously treated for prostate cancer. He became eligible for coverage after the commonwealth expanded Medicaid at the beginning of 2019 – a move that was made possible under the Affordable Care Act.
"Despite the Trump Administration's best efforts to dismantle our nation's health care law, people like Mr. White are proof that Obamacare is working for Americans, and that Medicaid expansion is thriving in Virginia," Warner said. "Bean was a hard worker who lost his health insurance through no fault of his own and soon found himself drowning in health care debt – all while struggling to manage his medical conditions. Thankfully, he was able to access coverage after Virginia voted to expand Medicaid under the ACA."
Sen. Tim Kaine, D-VA, a member of the Senate Armed Services Committee, announced that his guest will be Alexandria native and Junior Reserve Officers' Training CorpsCadet Nicole Rosario-Flores. Kaine met with Cadet Rosario-Flores and other JROTC cadets Jan. 10 at T.C. Williams High School in Alexandria. 
"I'm excited Cadet Rosario-Flores will join me as my State of the Union guest on Tuesday," Kaine said in a statement. "I was so impressed with her and all the T.C. Williams High School JROTC cadets I recently met with to discuss my bipartisan war powers resolution. The legislation is about ensuring we don't send our troops into harm's way unless there's a carefully reached consensus in Congress that war is in the national interest."
"I am thrilled and honored to be Senator Tim Kaine's guest at the State of the Union Address. I am equally grateful for the JROTC program at T.C. Williams High School that is truly one of a kind, has opened doors for me and given me the opportunity to attend such an important event as this one. Having the opportunity to witness the way our government functions firsthand will definitely be something that I will always remember," Rosario-Flores said the statement.
Rep. Rob Wittman, R-1st, did not return requests for comment about whether he is bringing a guest to the State of the Union speech.
Trump will deliver the annual address at 9 p.m., tonight, Tuesday, Feb. 4.
Contact Daniel Berti at dberti@fauquier.com