Rental costs in Woodbridge, Dale City and Dumfries are "rapidly increasing," raising concerns among some residents that low- and middle-income families could be displaced, according to a newly published housing and health report focused on eastern Prince William County. 
The report, created by the Potomac Health Foundation and Housing Forward Virginia, a housing advocacy organization based in Richmond, examined health and housing issues within the Potomac Health Foundation's service area in eastern Prince William County, northern Stafford County and southern Fairfax County.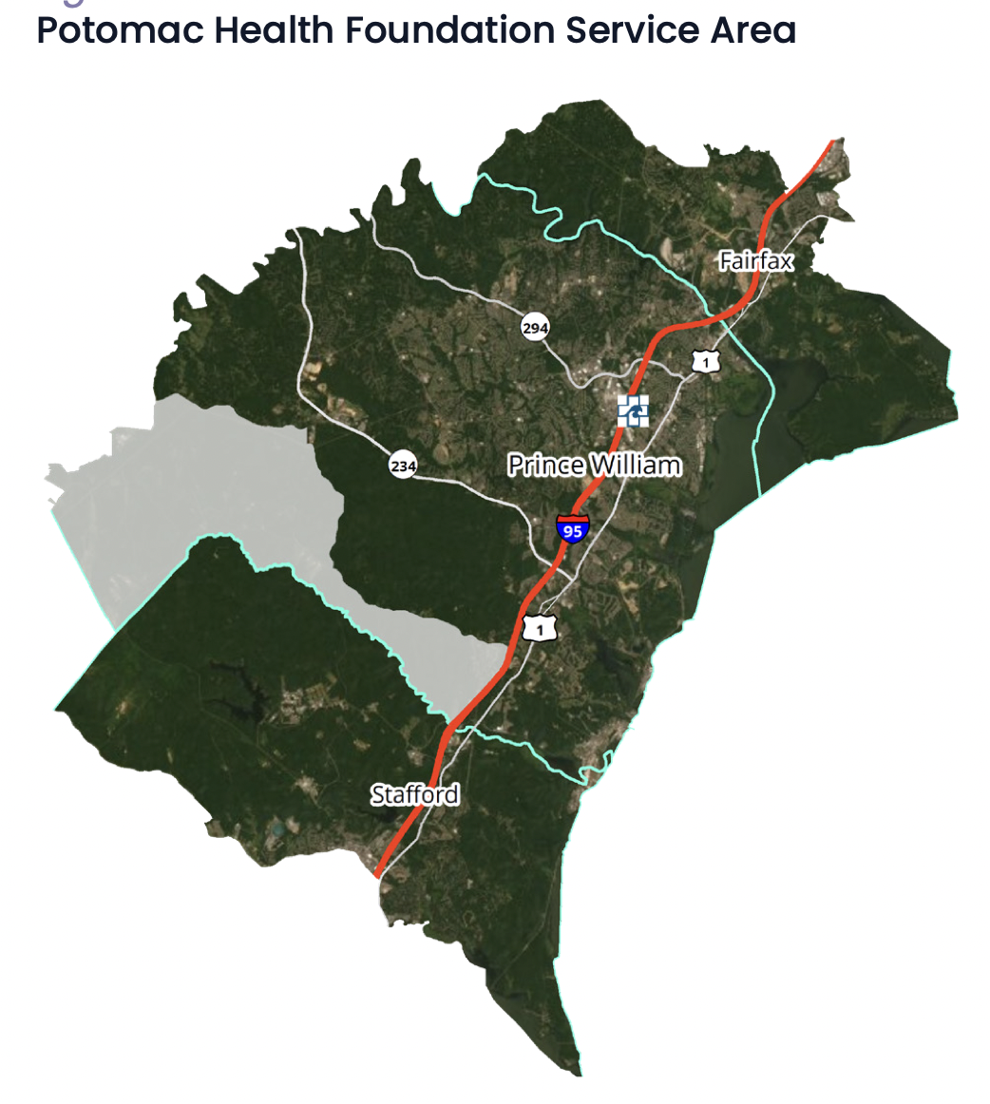 The report found that between 2014 and 2021, rents rose nearly 15%, on average, in four eastern Prince William ZIP Codes with average rent prices now topping $1,768 per month in all four areas. 

Additionally, the report said 52% of renters in the Potomac Health Foundation area are "cost-burdened," a term that describes individuals or families who expend more than 30% of their income on rent every month. 
In order to afford a rental in the area, a household would need to make just over $70,000 to cover rent, "an income well above what low-income families in the area make," the report said.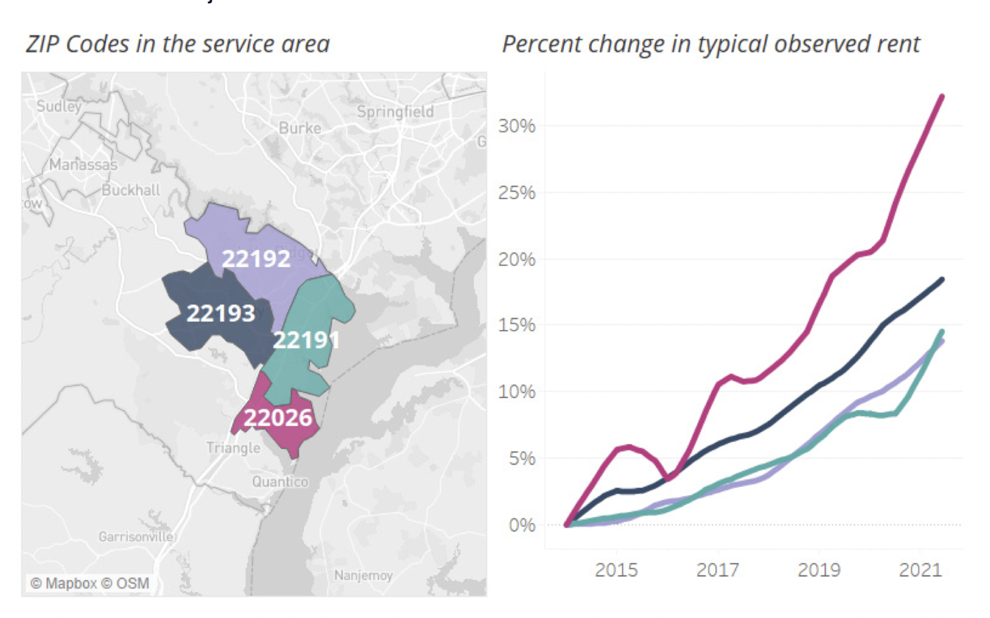 The Potomac Health Foundation, Housing Forward Virginia and several other local nonprofit organizations held a health and housing symposium last week to discuss the findings. Virginia Housing Forward Co-Executive Director Erica Sims said health and housing issues in eastern Prince William are "urgent." 
Virginia Housing Forward is recommending that Prince William area advocacy groups and organizations form a working group to design a pilot project that promotes "health via housing" in the county.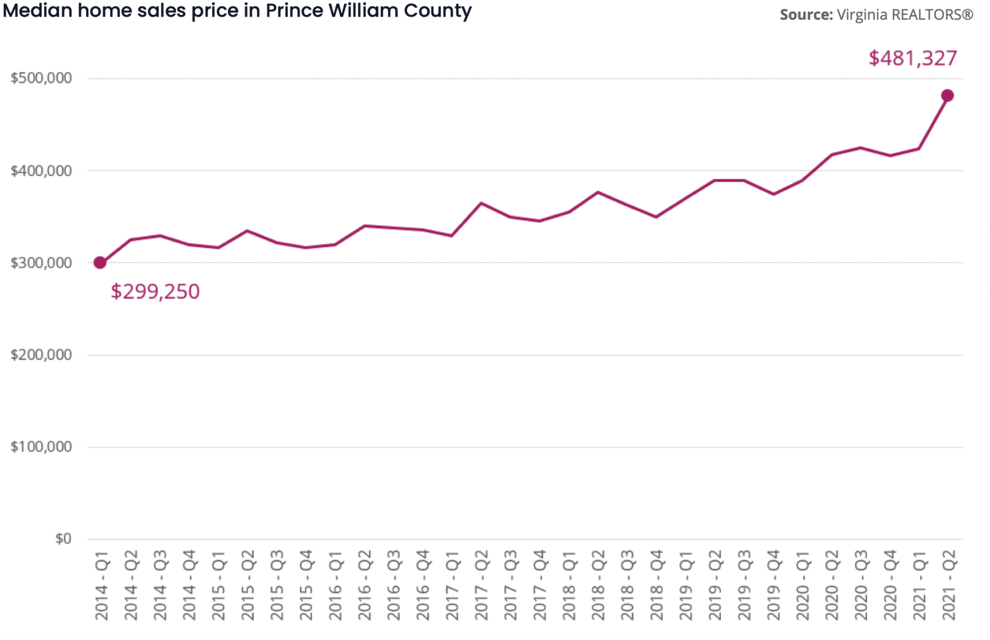 Impact on lower-income residents 
The report said rising housing costs are causing concern among some residents and local experts that low- and moderate-income families will be displaced. The Potomac Health Foundation consulted experts and held two virtual town hall meetings with about two dozen participants prior to the release of the report. 
"Rising property values and increasing demand are placing upward pressure on home prices and rents in the area. Participants were particularly concerned about the potential displacement of low- and moderate-income families if these trends continue," the report said. 
Housing affordability is identified in the report as a factor influencing health outcomes in eastern Prince William County. The report said families "who spend more on housing are spending less on other necessities such as food, health or education" and "are more likely to lack a sufficient supply of food and access to adequate healthcare."
The report also found that a "sprawling built environment" in eastern Prince William has resulted in a lack of access to grocery stores for thousands of people who don't have a car. 
According to the report, about 111,000 residents in the foundation's coverage area live in areas that fit the U.S. Department of Agriculture's definition of a "food desert," primarily in the Woodbridge and Dale City area. A food desert is an area or community that meets certain poverty thresholds and where at least 33% of the population is more than a half-mile from a supermarket. 
The report recommends creating a local community land trust and a workforce housing program in Prince William County to help alleviate the housing cost burden on low- and middle-income residents. They also recommend creating a local farm-to-table program to provide people with access to healthier food options. 
A community land trust is a nonprofit corporation that acquires and manages land for affordable housing development. Community land trusts sell homes to low- and moderate-income families at an affordable, below-market rate but retain ownership of the land.
Prince William County is currently updating the county's 2040 comprehensive plan's housing chapter. County officials are considering several new policies aimed at reducing housing costs in the county. 
Those policies include increasing the number of affordable housing units in the county, including creating an affordable dwelling unit ordinance, which could require a certain percentage of affordable housing units in every new home development. They also include plans to expand the amount of land available for residential development in the county's rural area. 
The Prince William Board of County Supervisors will likely take a vote on the updated housing chapter of the comprehensive plan within the next year.