Prince William County already has about 154,000 homes and is on track to add another 23,000 by 2030. But according to Washington's regional planning group, the Metropolitan Washington Council of Governments, that's not enough.
MWCOG, as the council is commonly known, says the Washington, D.C., region is forecast to add 413,000 new jobs by 2030 but only about 245,000 new homes. Using a formula for balancing the number of jobs and households, the planning group's regional housing analysis says that number falls about 75,000 short of what the region needs.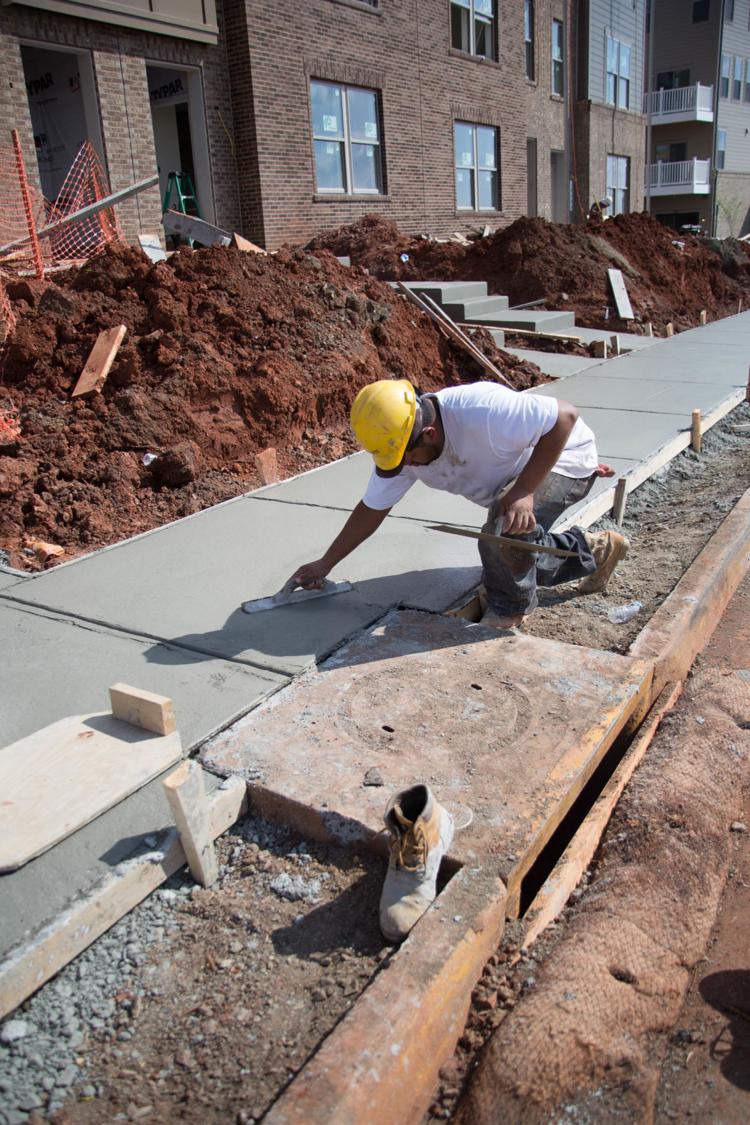 The group's board of directors will vote Wednesday, Sept. 11, on a resolution that calls for its member localities, including Prince William County, to commit to building their share of the shortfall. Because Prince William is projected to account for about 10 percent of the new housing added in the region over the next decade, it's asked to boost its planned new housing by 7,000 units between now and 2023, or by about 700 new homes a year.
Since the county is already projected to add 23,000 new units by 2030, the increase amounts to 30,000 total -- or about 3,000 new homes a year.
The amount is hardly unheard of. As recently as 2008, Prince William County issued 3,007 permits for new homes. In 2004, at the height of the most recent housing boom, Prince William County issued building permits for 5,438 new residential units, according to county records.
But the number of new homes built annually plummeted after the Great Recession – bottoming out at 1,487 in 2012 – and has yet to reach pre-recession numbers. In 2017, the most recent year for which records are available, the county added 1,437 new residential units.
According to MWCOG, the region's housing shortfall affects the area's affordability and potentially undercuts its appeal to new companies and talent. It also results in workers living further from their jobs and strains the transportation system.
Goal: 'Affordable,' near mass transit
In addition to increasing the number of housing units, MWCOG is also recommending that local governments place 75% of future housing in activity centers or near high-capacity transit. Activity centers are defined as areas where there is a concentration of commercial uses and access to mass transit.
Activity centers in and around Prince William County include Gainesville, the cities of Manassas and Manassas Park, Innovation Park, Potomac Shores and North Woodbridge.
MWCOG's plan also calls for 75% of the new housing units be affordable to low- and moderate-income households, which by definition make less than $130,000 a year. About 25% of the new housing units are recommended to be affordable to the highest income households.
Paul DesJardin, MWCOG's director of community planning, laid out the plan during the Sept. 3 meeting of the Prince William Board of Supervisors. He called the housing goals "aspirational" and "a vision," but warned that building more affordable housing is key to keeping critical members of the region's workforce from having to move farther away from the district and closer suburban counties.
"Housing for the workforce, nurses, teachers, police officers and firefighters has become in critically short supply," DesJardin said.
The average median income in Prince William County is $101,000 per year, according to County Executive Christopher Martino.
The supervisors' reactions to the proposal were mixed. The board has two representatives on the council's board of directors: Supervisor Ruth Anderson, R-Occoquan, and Supervisor Frank Principi, D-Woodbridge.
Anderson did not respond for a request for comment on how she will vote on the MWCOG resolution this week. During the meeting, she expressed reservations about committing to building so many new homes when there is no guarantee the county's commercial tax base would increase accordingly.
"If we had the businesses where these people could work, that would be one thing," Anderson said. "…Most people would move here because they found a job with Amazon or someplace north of here and they found in Prince William County a home they could afford."
Similarly, Supervisors Maureen Caddigan, R-Potomac, and Pete Candland, R-Gainesville, said it's difficult to endorse an ambitious new housing goal when the county is already dealing with overcrowded schools and roads.
"We're not really excited about putting in a lot of new houses until we get caught up," Caddigan said.
We "represent the people who are already here, who can't get to work on time, who already have to pay huge tolls to get into D.C., and now [we're] being told, 'Well, you're not doing enough. You have to put in more homes,'" Candland said. "So that's a very hard pill to swallow."
But Supervisor Jeanine Lawson, R-Brentsville, took the opportunity to underscore her position on the rural crescent, noting that MWCOG is right to target new housing for activity areas close to transit.
"For me, as a big defender of the rural area, this is how you preserve the rural area -- by moving the density where it belongs," Lawson said.
Meanwhile, board Chairman Corey Stewart, R-At Large, pushed back on several of the recommendations, saying the county "has more than its fair share of affordable housing." He also noted that "Generation Z" -- the children of Generation X, of which he is a member – are showing a greater inclination than Millennials to aspire to live in single-family homes in suburban settings.
"The county needs to consider the fact that we already have a disproportionate share of affordable housing. Not everyone that moves to Prince William County is going to want to live in dense housing," Stewart said. "I hope we take this as a grain of salt."
Principi, meanwhile, said he can't vote on the MWCOG resolution because he will be out of town on Wednesday, Sept. 11. Still, Principi  said the county is already preparing for more growth through its "small-area plans," which are under development for six areas, including North Woodbridge, which is in Principi's district
The North Woodbridge plan paves the way to add between  9,800 and 13,945 dwelling units – mostly apartments and townhomes -- over the next several years. The plan envisions an additional 23,000 to 32,000 residents in three areas: a proposed new town center northeast of the intersection of Va. 123 and Interstate 95; in Belmont Bay; and in Marumsco. As of 2015, the population of North Woodbridge was about 13,313, according to county documents.
The North Woodbridge Small Area Plan will be the first to go before the supervisors for formal approval, which is now scheduled for October, Principi said.
The small-area plan is "clearly a down payment and an acknowledgement of the need not just for housing but affordable housing," Principi said.
Still, he said the county will need to consider policy changes to try to ensure that most of the new units are affordable.
"We have police officers, firefighters and others… who must live south of Prince William County because they can't find housing in Prince William County," he said.
Contact: news@fauquier.com