The last time a Democrat was elected in Virginia's 28th state Senate district was 1975, over 40 years ago. But Democratic candidate Qasim Rashid says he has a shot at flipping the district by campaigning on the issues that matter most to constituents: affordable healthcare, raising teacher pay, helping working families and investing in infrastructure and public transportation. 
"These are the issues that matter to the bulk of the 28th district," Rashid said. "We feel extremely confident that when we talk about these important issues and show how we're going to address them people will come out and support us."
Rashid formally kicked off his campaign for state Senate in Fredericksburg on July 21. If elected, Rashid would become Virginia's first-ever Muslim state senator. 
The 28th district is currently held by 12-year incumbent Republican state Sen. Richard Stuart and includes parts of Stafford, Prince William, King George, Westmoreland and Spotsylvania counties. Stuart hasn't had a Democratic challenger since he was first elected in 2007.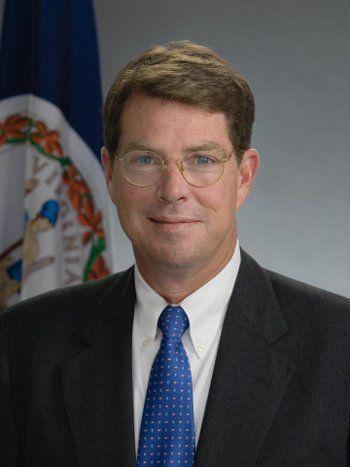 Both Stuart, 55, and Rashid, 37, are campaigning on plans to raise teacher pay, increase spending on transportation infrastructure and strengthen environmental protections in the state, but the similarities mostly end there.
The two candidates have differing opinions on many other issues, such as gun rights, the minimum wage, health care and corporate campaign contributions.
Stuart said he plans to continue to focus on the issues he's worked to address since he was elected, and said his priorities match the priorities of his constituents.
While serving in the state Senate, Stuart has voted against tax increases, voted to expand gun rights and concealed carry permitting, and voted in favor of bills to address the lack of broadband access in rural areas of the state. Stuart also voted in favor of HB 2264 in 2017, which would have restricted funding for abortions and family planning services. The bill was vetoed by former Gov. Terry McAuliffe (D). 
"I look forward to running a positive campaign on my record in the Senate representing the needs of the 28th Senate District," Stuart said.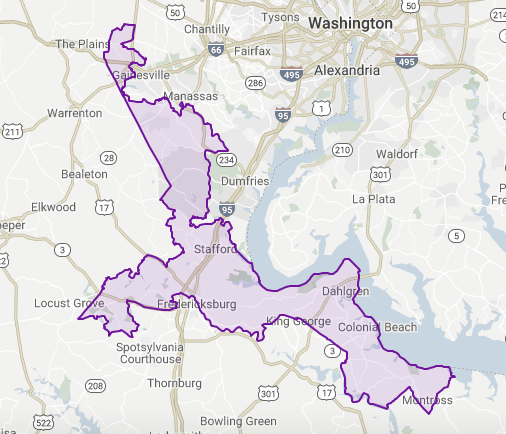 Rashid, a human rights lawyer, is campaigning on issues like raising the minimum wage to $15 an hour, expanding healthcare access for Virginians, and improving worker protections and unionization rates. The candidate is also advocating for restored voting rights for former felons, passing the Equal Rights Amendment and implementing gun reform measures to address gun violence in the Commonwealth.
Stuart voted against ratifying the ERA and raising the minimum wage to $15 an hour in the 2019 General Assembly session, and against expanding Medicaid in 2018. 
"From a very basic, fundamental human rights level, our policies serve all Virginians and particularly working families in a big contrast to the current incumbent." Rashid said. "I think we're focused on the issues that impact working Virginians most directly."
Rashid has also joined a growing number of Democratic candidates rejecting campaign contributions from corporations and the state's largest electric utilities in favor of small dollar donations from individuals. Rashid has raised more money from small donors than any other state Senate candidate in Virginia, according to Virginia Public Access Project. 
So far, 65% of Rashid's campaign contributions have come from donors who've contributed $100 or less. The candidate said the average donation to his campaign is $29. 
"Whoever funds a candidate is whom the candidate will be responsible to once they are elected. The people of Virginia must decide if they want a senator who is accountable to corporations or a senator that is responsible to the public," Rashid said. "We are happily and proudly supported by small donors and small local businesses and for us that is a badge of honor." 
By contrast, Stuart has received nearly half of his campaign contributions from business donors in 2019, including from Dominion Energy, Appalachian Power, Verizon, Altria and Capital One; 2% of his campaign contributions have come from small donors. Stuart downplayed the impact of contributions from business donors to his campaign.
"I am disappointed that my opponent is attacking me for accepting contributions from businesses and groups that employ thousands of Virginians, but I am not surprised. Mr. Rashid is just one example of these new extreme Democrats running for office in Virginia, seemingly more interested in beating President Trump than the legislative district they are seeking to represent," Stuart said. 
"I am running a positive campaign based on my record in the Senate that addresses the real needs of our district, such as higher teacher pay, more transportation funding, and protecting our quality of life."
Both candidates have made energy and environmental issues central components of their campaigns. Rashid and Stuart are campaigning to clean up the Chesapeake Bay, keep Virginia's waterways from being further polluted and preserve the existing environment. 
Stuart, who serves as the Chairman of the Senate Agriculture, Conservation, and Natural Resources Committee, voted in favor of a law requiring Dominion Energy to clean up hazardous coal ash from four power plants in the Chesapeake Bay watershed, and in favor of a bill to increase permit fees for mineral mining in Virginia over the next four years. 
Rashid has emphasized the impending impacts of climate change in Virginia and wants to increase the use of renewable energy like solar and wind in Virginia and strengthen protections for the state's public parks, roads and environment. 
"These investments will both benefit our environment and also create thousands of new jobs for Virginians," Rashid said. 
Reach Daniel Berti at dberti@fauquier.com