A landowner's plan to build a brewery on his Fauquier County property is facing opposition from neighbors over concerns that such a development would cause dangerous levels of traffic on a rural backroad and disturb the "peace and tranquility" of the area.
Jonathan Waldron says his "nanobrewery" would be compatible with the area's character; he promises the business would be "small, private and intimate."
Waldron owns 48 acres on Keith Road, about two miles from an existing winery on Falcon Glen Road -- Mediterranean Cellars -- north of Warrenton. A Virginia ABC judge recently approved a limited brewery license for his business, 4J's Farm Brewery, over the fierce objections of some neighboring landowners. Applying for an ABC license was just the first step in the process; for Waldron to build the brewery and begin production and sales, he would need to go through a building permitting process with Fauquier County.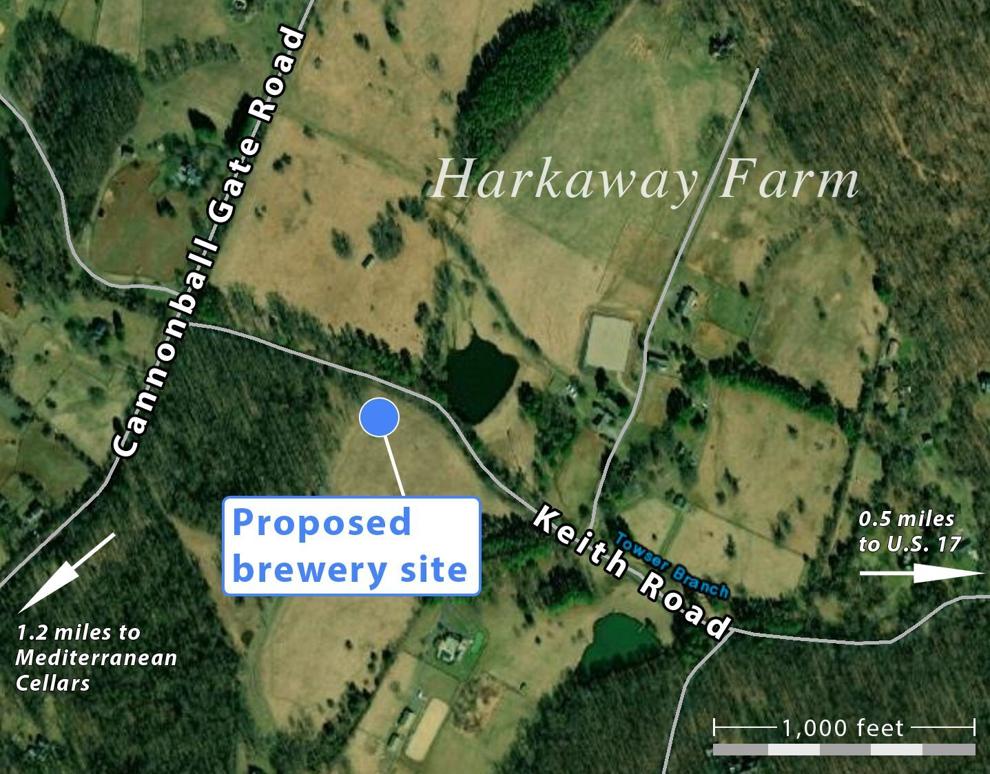 Waldron has stressed that his plan to build the brewery is "by-right," due to the size of the proposed site and the fact that "farm breweries" are allowed on land zoned for agriculture. This means that his plans would require no special exception permits or public hearings at the county level.
As ABC strictly governs the production and serving of alcohol, it is common for prospective businesses to pursue an ABC license before filing applications with the local authorities. ABC is required to notify county officials whenever it receives an application.
ABC conducts hearings when there are objections to the granting of a license. The hearing is meant to determine whether or not the operation of the license will have a detrimental effect on the surrounding area.
Senior Special Agent John O'Connell, who reviewed Waldron's ABC application, testified at Waldron's hearing that he had notified Fauquier County law enforcement, county supervisors and the local zoning administration when the application was filed in February. He also testified that "none of those agencies noted an objection to issuance of the license."
The window for appealing the ABC license ends July 30, and Waldron said he will begin filing applications for building permits with the county soon after that license is finalized. Some neighbors have vowed to appeal the granting of the license to the state ABC board, citing concerns about the brewery's potential affect on traffic, water quality, noise, property values and the "usual quietude and tranquility of the area."
"We have retained legal counsel who is an expert in the subject matter," said Travis Taylor, who owns Harkaway Farm, across the road from Waldron's property.
Beyond those objections, some neighbors have expressed concern over the type of people who frequent breweries. "If successful, the brewery will attract a particular clientele, people looking for a more social environment, and that's not consistent with the character of the area," said Gary Roughead, who owns a farm about a mile away from the proposed brewery site.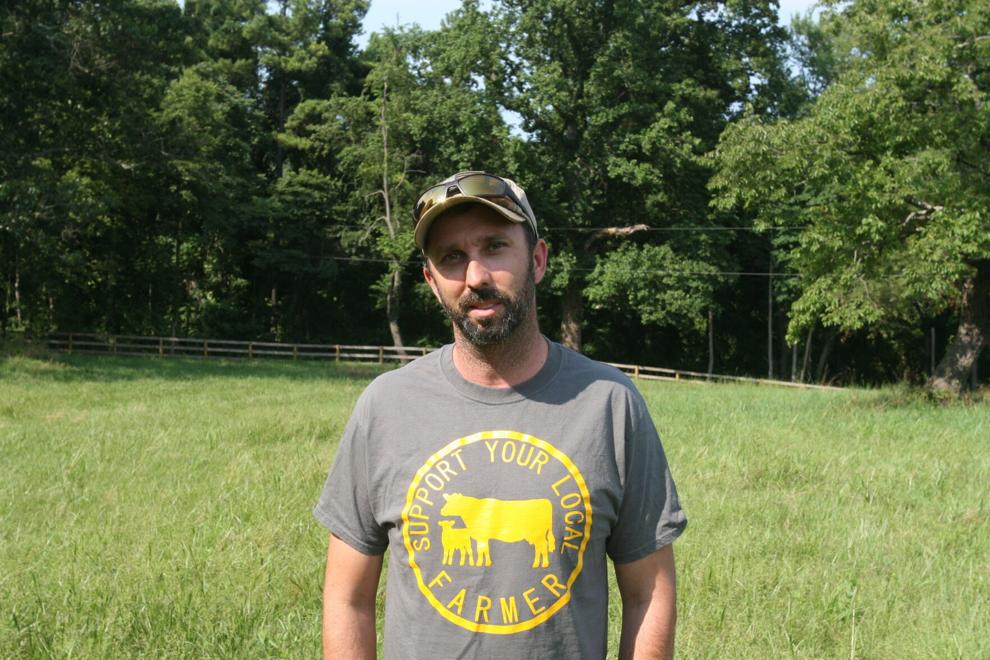 The area surrounding Waldron's property "is almost all an equestrian community," said Taylor, "and the enjoyment of equestrian activities requires quiet and calm." The noise of brewery activity would be "a definite threat to that equestrian enjoyment."
Waldron, though, said those claims "couldn't be further from the truth." A construction safety manager with a degree in natural resource management, Waldron has emphasized that he intends to build and operate a brewery that will have little impact on the surrounding area.
Waldron testified at the ABC hearing that he had conducted sound studies to ensure his neighbors would not be disturbed and that no amplified music would be played at the establishment.
The proposed brewery site, according to him, would include a  40-by-60 foot building, a parking lot and covered areas outside for customers and food vendors.
He also plans to plant Leland Cypresses to shield in the site and act as "natural sound barriers."
The "one to two acres of property" is zoned as an agricultural district and a conservation district.
"This isn't Anheuser-Busch moving in," Waldron said. "It will be an extension of our home … a family-friendly place to have some good beer, eat some good food and relax responsibly."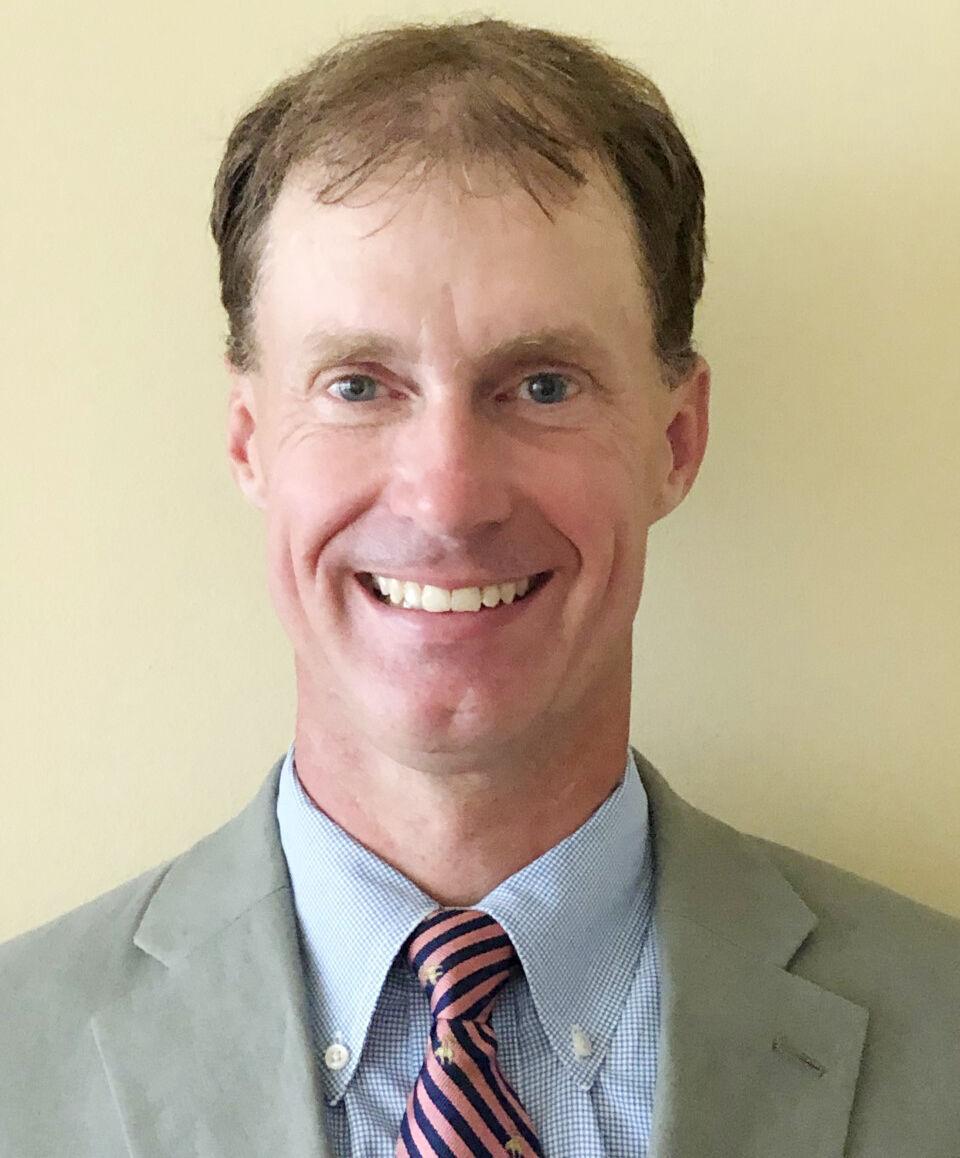 Taylor and other opposing neighbors have claimed that such an establishment would bring down property values. But the ABC judge, in his decision to approve Waldron's license, ruled that "the greater weight of evidence demonstrates that rural real property values are not harmed by operation of a brewery."
The judge's decision went on to say that the objectors "also failed to establish reasonable cause to believe that a license would substantially interfere with the nearby residences' current level of peace and tranquility."
The objectors' most "compelling concern," according to the judge, was that the brewery would pose a threat to road safety.
Several neighbors have maintained that Waldron's brewery would bring more traffic onto the area's backroads, increasing the likelihood of accidents.
Keith Road, which would serve as the brewery's primary access road, is not suited to high levels of traffic, said Janice Cessna, who lives a short distance from the Waldron property. "It has blind curves, narrow lanes and lacks sufficient lighting."
Cessna, who has worked as a statistician, highlighted an informal study she had conducted, which found that "crash rates on Keith Road are two to four times higher than on comparable roads," according to VDOT crash rate statistics.
"It's not a safe road to drive on," said Roughead, "especially for someone who might be more than a little impaired."
Waldron, however, said that his plans went through a VDOT review process earlier in the year and were approved, provided that he widen the entrance to his property.
"The speed limit is 25 mph with a stop sign at each end of the road," he added. "Safety is very important to me and our family, and we would work to stress the importance of safe driving and obeying the posted speed limits, which seem to be a concern and issue currently."
Taylor, who is leading neighbors in their appeal to ABC, has also claimed that the brewery will negatively impact the environment.
"The huge requirement for fresh water that goes into the brewing process poses a great threat of exhausting the local water table," said Taylor.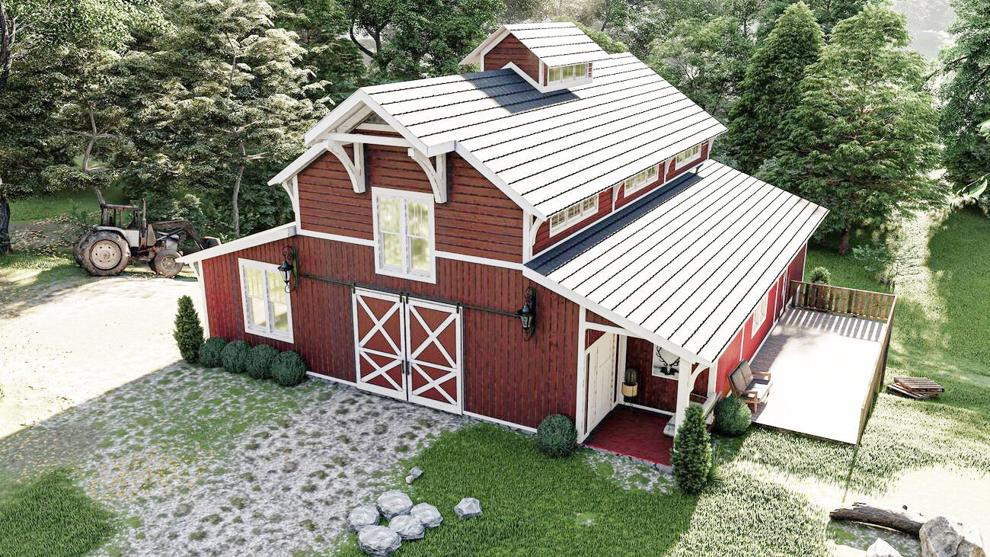 He also expressed concern that wastewater generated during the brewing process would enter the nearby stream, Towser Branch, which feeds into the Warrenton reservoir. If the brewery is allowed to begin production, he said, "we might be witnessing some substantial contamination."
In a letter circulated to some of the neighbors in March, however, Waldron stated that "the wastewater will either be reused for the horticulture part of the farm or be in a septic system."
"We plan to be as green as possible," said Waldron, who has experience as a water treatment specialist. "This is our home, too. We want to take as good care of it as possible."
Feeling that their concerns were not given the attention they deserved by the ABC judge, the opposing neighbors asked the Fauquier County Board of Supervisors to intervene.
"The county's lack of comment in the current ABC hearing was taken to mean the county has no concerns of any kind," said Taylor at the July 8 supervisors' public meeting. He went on to ask that the supervisors "oppose the granting of an ABC license to 4J's Farm Brewery."
But rejecting an ABC license is not within the county's reach, said Marshall District Supervisor Mary Leigh McDaniel, whose district include the brewery and its neighbors. "[ABC] lets us know as a courtesy, but we really have no input in that process."
"My first piece of advice to any applicant is to make sure you have the neighbors involved and on board with what you want to do," she added. "It can quickly go south otherwise." She suggested that public discussion can be useful in resolving disputes between neighbors.
"We've worked hard to get where we're at," said Waldron. "Not everyone has the opportunity to live in this area. We want to give people a taste of the good life."