Prince William County's latest planning director, Parag Agrawal, has resigned after less than a year on the job.
Agrawal, 44, announced his resignation to Prince William County planning commissioners in an email Friday. The note said he was leaving his post at the head of the county's planning department to "pursue other opportunities."
Agrawal's resignation follows the announcement last week that County Executive Chris Martino – who holds the county's top staff post -- planned to leave at the end of the year.
Martino is retiring after a 26-year career with the county. As of Monday morning, Agrawal had yet to respond to requests for comment about his resignation.
Deputy County Executive and former planning director Rebecca Horner will fill in as planning director while the county seeks to hire a replacement for Agrawal, according to a separate email obtained by the Prince William Times.
The county's planning commission, an eight-member board appointed by the Prince William Board of County Supervisors, is also undergoing some turnover. Longtime commissioners Patti McKay (Brentsville) and former chairman Bill Milne (Neabsco) announced their resignations in recent weeks.
Despite that turnover, however, current Chairman Don Taylor (At Large) sought to downplay any speculation that the resignations are a sign of strife or philosophical disagreements among the county's planning commissioners or within the planning department. 
Taylor said Sunday he did not know the reasons behind Agrawal's decision but added: "There's nothing clandestine going on."
Agrawal was hired in November 2020 to take over for Horner, who had been promoted to a deputy county executive post. Prior to coming to Prince William County, Agrawal was director of community development for a fast-growing community outside Atlanta, Georgia. 
In his email to the planning commission, Agrawal noted some of the accomplishments of his short tenure.
"By working together as a team, we have accomplished a lot. The county's comprehensive plan is way further along," he wrote. "… The current planning team has recently processed many difficult land entitlement applications."
Since his hiring in December 2020, Agrawal had already overseen several contentious land-use matters, including special-use permits for data centers sited outside the existing data center overlay district as well as "small area plans" designed to allow denser residential and commercial development in several areas of the county. Some of those proposals split the board of county supervisors along party lines, with Democrats, who hold the majority on the board, generally voting in favor of the developments, while the board's three Republicans stood opposed.
Taylor, who was appointed to the planning commission by Board of Supervisors Chair Ann Wheeler, D-At Large, said the remaining planning commissioners have not yet decided on any of the matters before them. He said the commission is still "in fact-find mode" about whether and how to expand the area where data centers will be allowed by-right and whether that area might stretch into the county's rural crescent.
"All of that is still in process, and no final decisions have been made," Taylor said. "The jury is still out."
McKay, who had served on the planning commission for seven years, said Saturday she was "very surprised" to learn of Agrawal's resignation but knew nothing about the "background behind it."
As for her own resignation, McKay said the decision was largely a personal one made out of a desire to spend more time on her farm and with her family. "I needed more time in my life to do the things I'm passionate about," she said.
McKay, however, expressed frustration with some of the board of county supervisors' recent land-use decisions that have been unpopular with western Prince William County residents. She said she sought to represent the residents' interests during her seven years on the planning commission  -- "not the fat cats or the developers," but rather those who have "bought homes and invested in the county."
"That's something that I felt was certainly missing with this board," she said of the supervisors.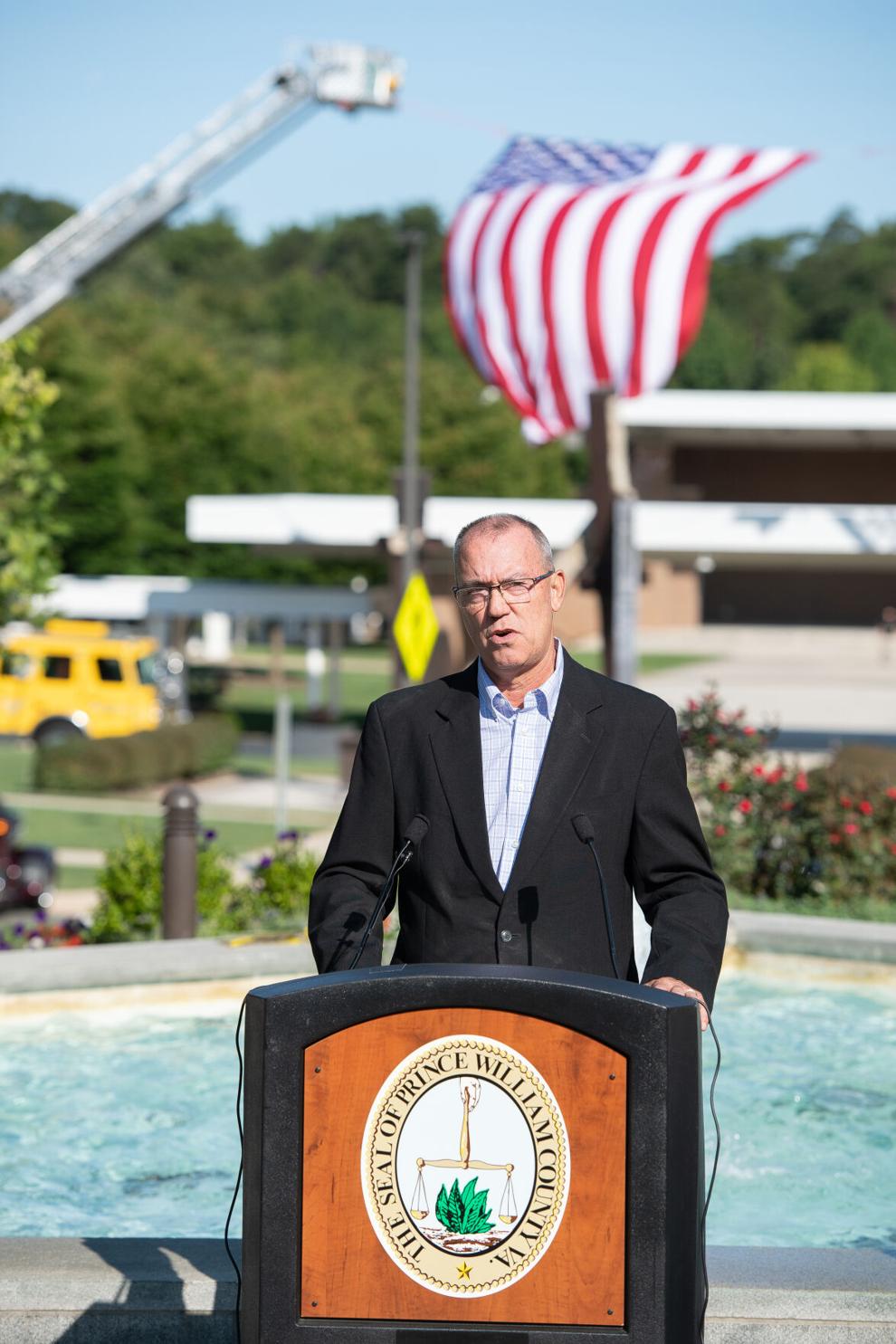 Milne, a retired Coast Guard officer, served as chairman of the planning commission for three years before resigning on Oct. 4. He was on the planning commission for a total of six years under appointments from former supervisors Mike May and Ruth Anderson, both Republicans who represented the Occoquan District, and had most recently been appointed by Supervisor Victor Angry, D-Neabsco. Angry is only supervisor who has so far voiced his strong support for the so-called "PW Digital Gateway" proposal to allow data centers to be built along Pageland Lane in the rural crescent.
In an interview Saturday, Milne declined to say why he decided to resign, but cited other commitments, including his involvement in a new private Christian school in Lorton run by his adult daughter. 
Milne also said he was "not surprised" to learn of Agrawal's resignation but declined to say why. He also declined to say more about his own decision to leave the planning commission.
"My decision of why I departed is going to be left unsaid," Milne said.
McKay said Agrawal was well liked by the planning commissioners and would be missed.
"He was a very kind gentleman, very open to anything we needed," McKay said. "He was approachable and as even-keeled as he could be."