Prince William County supervisors have four months to decide whether they will allow county police and fire employees to collectively bargain through their unions.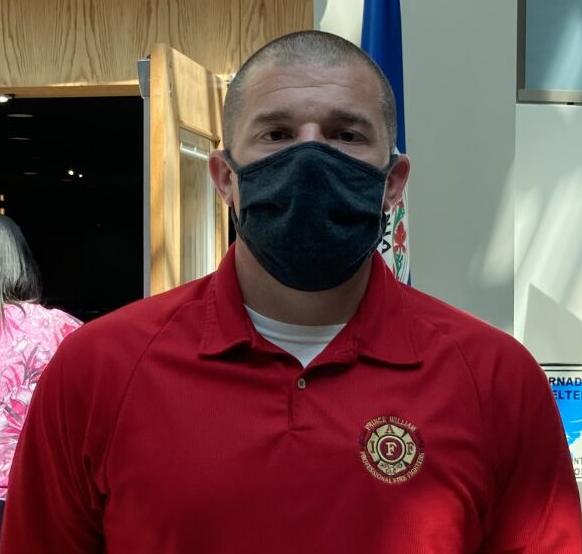 The county's police and fire unions submitted paperwork to the county clerk's office Tuesday afternoon triggering a four-month deadline for the board of county supervisors to take an up-or-down vote on allowing those unions to collectively bargain with the county government. 
Together, the Prince William Police Association and the Prince William Professional Firefighters represent more than 1,300 county employees.
Collective bargaining would allow those employees to negotiate for things like wages, benefits and work conditions.
"For the entirety of our existence, we have wanted a collective bargaining contract, and for the first time we have the opportunity to ask for it," Prince William Professional Firefighters President Mitch Nason said Tuesday. "We want to move this process along." 
 A new law passed by the Virginia General Assembly took effect May 1 allowing municipalities to enter into collective bargaining agreements with their employees for the first time since 1977. 
If a municipality does not take action to create a collective bargaining ordinance for public sector employees, public employees can form a union and force the locality to take an up-or-down vote if more than 50% of the bargaining unit demands a contract within 120 days. 
The Prince William Board of County Supervisors directed county staff to begin creating a work group to draft a collective bargaining ordinance in May. 
County officials said at the time that creating a collective bargaining ordinance for all county's employees is estimated to cost the county around $2 million per year, largely to pay for attorneys, payroll and more human resources employees.
Any bargaining ordinance will likely need the support of all five of the board's Democratic supervisors. Republican supervisors have so far said they will either oppose the ordinance or have not stated any support for it. 
"I will vote it down when it comes to us. I don't think that this board has a true understanding of what the cost of collective bargaining is going to do to county operations and to the county taxpayers," Supervisor Jeanine Lawson, R-Brentsville, said on Tuesday. 
Chair Ann Wheeler, D-At-Large and Supervisors Margaret Franklin, D-Woodbridge, Kenny Boddye, D-Occoquan, and Andrea Bailey, D-Potomac, have all expressed their support for adopting a collective bargaining ordinance.
Supervisor Victor Angry, D-Neabsco, a Prince William County volunteer firefighter, has twice raised concerns about the impact of a collective bargaining ordinance on volunteer firefighters, who would not benefit from collective bargaining. 
Angry's opposition could sink the ordinance. 
"I will do everything I can to protect the volunteer firefighters in this county," Angry said Tuesday.