UPDATED: Prince William County has so far lost three residents -- not two -- to COVID-19, according to Dr. Alison Ansher, director of the Prince William Health District. 
Ansher told the Prince William Times on Sunday, April 5, that the death of a county resident reported on Saturday, April 4, marked the county's third fatality due to the coronavirus, not the second, as was initially reported.
The county lost its second resident to COVID-19 on Monday, March 30. The resident was a person in their 60s who suffered from chronic health conditions, Ansher said in an email Sunday.
The county's third death also involved a person in their 60s who suffered from chronic health conditions. That person died on Friday, April 3, Ansher said.
The confusion resulted because the Prince William Health District did not alert the public to either the second or third COVID-19 deaths in the county, as it did for the first resident lost to the disease.
On Friday, March 27, Ansher issued a press release announcing Prince William County's first COVID-19 death -- that of a man in his 70s who had been hospitalized.
Citing privacy laws, the health department declined to share any further details about the three victims.
The third death was revealed only after the Prince William Times asked Ansher and Virginia Health Department officials why the number of deaths reported across the state on Sunday, April 5, was one fewer than the number reported on Saturday, April 4.
The state reported 52 deaths on Saturday, but only 51 on Sunday.
A Virginia Department of Health spokeswoman said three deaths initially attributed to COVID-19 on Saturday, April 4, were removed for additional investigation.
In the meantime, however, Prince William Health District and the Thomas Jefferson Health District both reported new deaths after 5 p.m. on Friday, April 3, bringing Sunday's total to 51, the spokesperson said.
In response to further questions, it was revealed that Prince William County's second COVID-19 death was not previously disclosed to the public.
Ansher said the decision to not publicly announce the second or third deaths was a result of guidance from the Virginia Department of Health.
"A decision was made that we would report first deaths and after not necessary," [sic] Ansher said in an email Sunday.
Virginia Department of Health officials did not immediately answer emails requesting further explanation Sunday evening.
Earlier Sunday, the VDH reported there have been 18 deaths due to COVID-19 in the Virginia Department of Health's "northern planning district," which includes Alexandria, Arlington County, Fairfax County, Loudoun County, Manassas, Manassas Park and Prince William County.
According to news reports, at least two of those deaths occurred in Arlington County, five occurred in Fairfax County and four occurred in Loudoun County. With the three now reported in Prince William County, the deaths mentioned in news reports account for 14 of the 18 reported in the northern district. 
The location of the remaining four deaths was not immediately clear Sunday evening.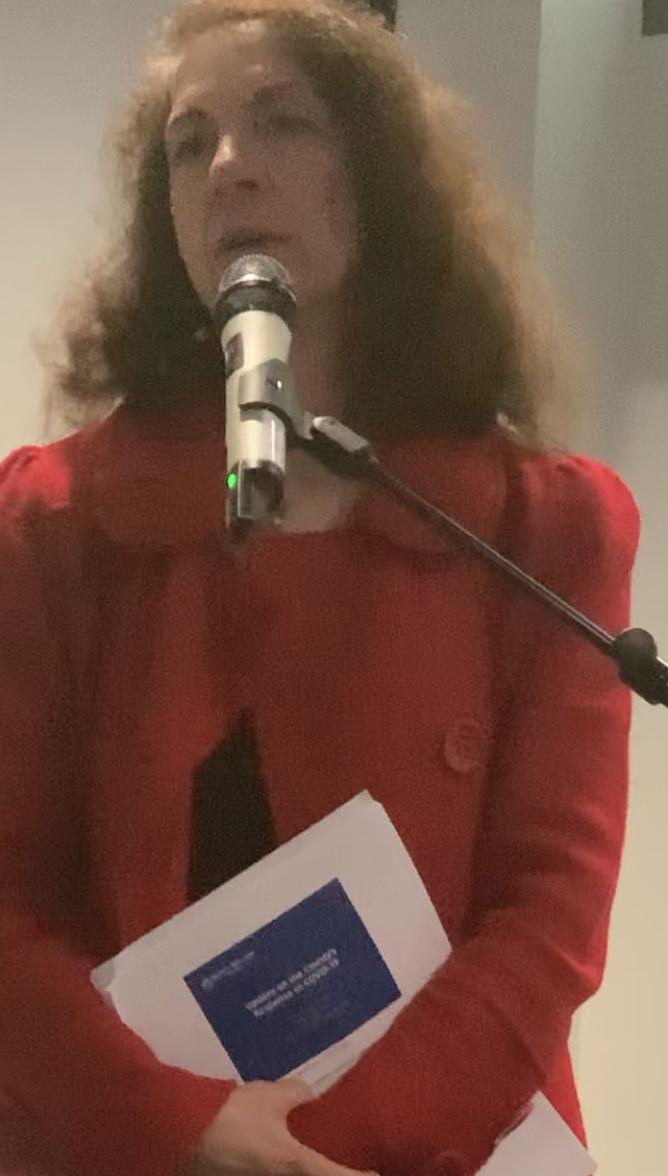 The VDH reported 44 new COVID-19 cases in Prince William County over the weekend. They included 28 new cases reported Saturday, April 4, and 16 new cases reported Sunday, April 5.
There were 230 new cases reported statewide Saturday, for a new total of 2,637. On Saturday, the state announced 395 new cases. 
The 28 new cases reported on Saturday were not part of a "cluster" and were not reported in any of the county's nursing homes, assisted living or rehabilitative care centers, Ansher said Saturday.
Only one residential treatment center – Lake Manassas Health and Rehabilitation in Gainesville – has had a confirmed case of COVID-19, Ansher said.
Three other people at the same facility who showed symptoms were tested for COVID-19, but the results were negative, Ansher said.
"We have worked with the facility, and they have done an excellent job in following infection-control guidance," Ansher said. "…Outbreaks in such facilities are concerning due to their population, so we have remained in close contact with that facility."
Inside Nova reported earlier this week that a patient at Lake Manassas Health and Rehabilitation tested positive for COVID-19 and has been hospitalized.
Regarding testing, Ansher said the health district could not say how many people in Prince William County have been tested because they are only notified of positive tests.
A total of 23,671 people had been tested for COVID-19 across the state as of 5 p.m. Saturday, April 4, the VDH reported Sunday.
Ansher said the number of cases is rising locally because testing is becoming more available. 
"Although testing has been a challenge, the number of sites in our community has increased," Ansher said Saturday. "… [P]eople have a variety of providers they go to for testing in and outside of our community, and certainly not all tested are positive."
Also, because there is community transmission of the coronavirus in Northern Virginia, "asymptomatic people or those with mild symptoms may transmit without realizing they are infected," she said.
Ansher gave an update on testing and other issues to the Prince William Board of County Supervisors on Tuesday, March 31.
Ansher said there has been a "significant increase" in the number of local hospitalizations of COVID-19 patients as well as a need for more ventilators.
Ansher said she could not disclose how many Prince William residents are hospitalized with the disease or at which facilities they are being treated due to privacy laws.
In general, nursing homes have taken numerous steps to protect their residents from the coronavirus, including by prohibiting all visitors except in end-of-life cases; by screening all vendors and staff for symptoms upon arrival; and by performing extra cleaning, Ansher said.
The health district fit nursing home staff members for masks and provided them with extra personal protective equipment, Ansher said.
At least four local facilities are testing symptomatic patients for COVID-19, Ansher said.
They include the UVA Novant Urgent Care in Bristow, two NextCare Urgent Care centers in Woodbridge, and Kaiser Permanente's Woodbridge Medical Center, Ansher said.
Ansher said personal protective equipment such as masks, gloves and gowns are limited for local health workers. The health district recently received a shipment from the Northern Virginia Hospital Association, which had a stockpile left over from the H1N1 preparations. But the health district received much less than they expected, Ansher said.
"We've been given less than 10 percent of the PPE that we thought we would receive," Ansher said. "It's better than nothing, but it's a lot less and not very much."
In addition to nursing homes, the health district gave the PPE to the urgent care sites that are testing "to encourage them to keep testing," Ansher said.
Additionally, the area has a shortage of testing swabs. "Hospitals are concerned about whether there is an adequate number of swabs," Ansher said.
People with symptoms of the disease, including fever, cough and shortness of breath, should call their health care provider or the Prince William Health District's COVID-19 information line at 703-872-7759. The line operates from 9 a.m. to 5 p.m. everyday.