Last week, it was First Mount Zion Baptist Church, in Dumfries, and Todos grocery store, in Woodbridge. This week, the COVID-19 vaccines came to the Dale City commuter lot.
All were among the first three sites chosen in a local effort to bring COVID-19 vaccinations to areas of eastern Prince William County both hardest hit by the COVID-19 pandemic and where residents might lack access to the life-saving shots due to barriers of technology, transportation or other issues.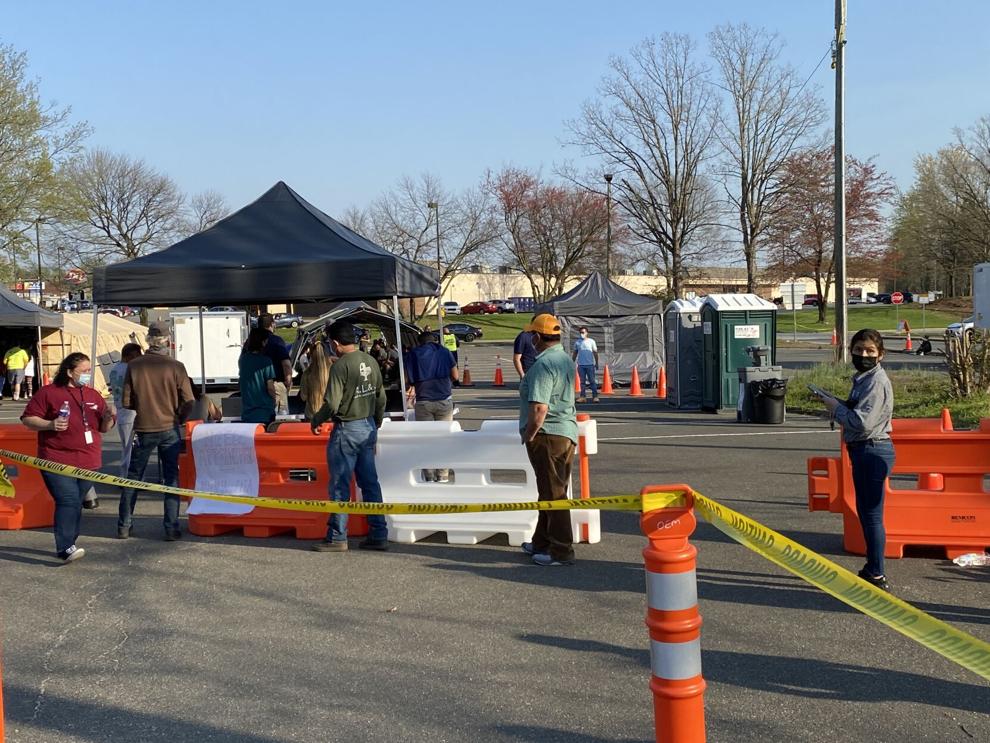 On Tuesday, April 6, about 300 doses of the Johnson & Johnson vaccine were administered from temporary tents set up in the Dale City commuter lot from 4 to 8 p.m. The event, arranged by the Prince William County Office of Emergency Management and the Prince William Health District, was designed to target the area's working-class residents who might not be able to visit a vaccine clinic during the day, said Sean Johnson, a contractor working with the county.
"We realized a lot of residents in this area are out working, so this allows us to reach them at a time that works best for them," Johnson said.
County officials worked with Prince William County Supervisor Victor Angry's office to plan for the mobile vaccination event. Angry (D) represents the Neabsco District, which includes Dale City and parts of Woodbridge.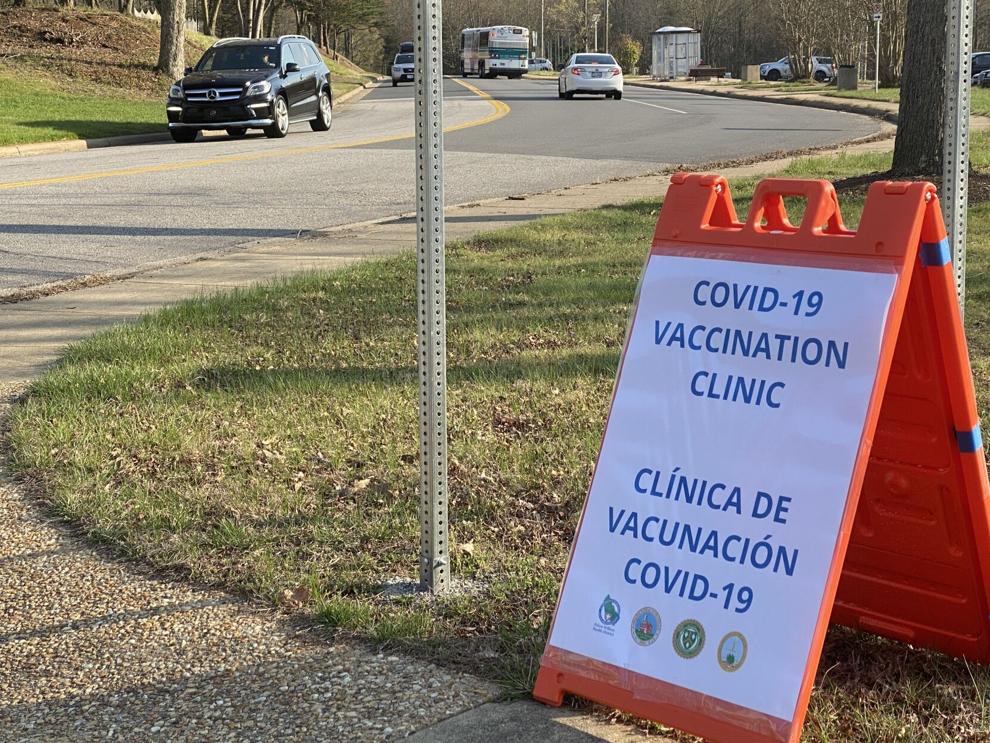 The mobile clinic was organized in just a few days' time after Virginia Department of Health officials made an extra 300 doses available for the effort.
Kelly Easterly, Angry's chief of staff, reserved the commuter lot, which is largely empty these days due to the pandemic rise of at-home working, and selected areas of the district to target for outreach ahead of the event. Volunteers went door-to-door with 700 "health equity kits," which included face masks, hand sanitizer and flyers about the mobile vaccine clinic, Johnson said.
About 170 people pre-registered for shots, which left more than 100 available for walk-ins, Johnson said.
The effort was timed to coincide with Prince William County's move to the state's phase 1c vaccine eligibility group, which happened on Monday, April 5. 
Phase 1c includes a list of essential workers who face a higher risk of contracting COVID-19 than the general population but not as much risk as those in phase 1b. Phase 1b includes anyone age 16 to 64 with underlying health conditions as well as frontline essential workers, such as grocery store employees.
The 1c group includes food servers, barbers and hair stylists, energy workers, construction workers, legal services, information technology workers and members of the media.
The county is still administering shots to people in the phase 1a and phase 1b priority groups. Taken together, the three phases include virtually every occupation, meaning that as long as residents are over 16 and either live or work in Prince William County, they were not turned away from the mobile vaccine clinic, Johnson said.
Dale City resident Constance Adoma Osafu was among those standing in line for a vaccine just after 5 p.m. on Tuesday. She said she learned about the clinic from her husband, who passed it on his way home from work.
"I think it's good and it's very helpful," Osafu said. "My mom doesn't have insurance, so it's really helpful for that."
COVID-19 vaccine shots are funded by the federal government and are free to everyone, regardless of insurance status. But the issue of insurance and whether it is needed has been a source of confusion, as most pharmacies administering the vaccine ask about insurance for billing purposes. The pharmacies can bill insurance companies for costs related to administering the shots.
Emily Centeno, 17, stood in line with her parents and her younger siblings. She said her dad, Hember Centeno, saw the clinic and decided to bring the whole family. Translating for her dad, Emily said her family had heard about the state's pre-registration list for the vaccine from friends but had not yet signed up.
Brian Misner, Prince William County's director of emergency management, said the county does not yet have another mobile vaccination clinic scheduled but will likely stage more in the coming weeks.
After Tuesday's event, the team will hold an "after-action" meeting to discuss the event and will decide whether to repeat the commuter lot clinic or take the mobile clinics to specific neighborhoods, such as mobile home parks, Johnson said.
In the meantime, both Misner and Johnson stressed the need for residents to continue to register through the state's waiting list so they can be called for vaccine appointments as soon as slots become available at the county's vaccination clinics at the Manassas Mall and the former Gander Mountain site in Woodbridge.
It's not known yet whether the Prince William Health District, which includes the county as well as Manassas and Manassas Park, will move into phase 2 – the general population – earlier than April 18. Some jurisdictions around the state, including Fauquier County, have already made the move.
Dr. Danny Avula, who is overseeing the vaccination effort in Virginia, said Friday that local health districts can move into phase 2 when they are not able to fill at least 90% of available vaccine appointments with recipients in current priority groups for at least three days in a row. 
Vaccine appointments are also available through several local pharmacies and can be accessed through the website vaccinefinder.org.