U.S. Sen. Amy Klobuchar became the third 2020 presidential candidate to visit Prince William County Sunday when she rallied a group of about 50 Democratic candidates and supporters during an afternoon canvass launch in the mid-county area.
Klobuchar, a Democrat from Minnesota, made the visit to support Del. Hala Ayala, D-51st, who is fending off a challenge from Rich Anderson, a Republican and former delegate she beat in 2017.
The race for the 51st District, which stretches from Occoquan to Nokesville, is among the most closely watched in the state this year. Ayala, a cyber-security specialist, became one of the first Latinas elected to the Virginia state legislature two years ago, when she beat Anderson with 53 percent of the vote.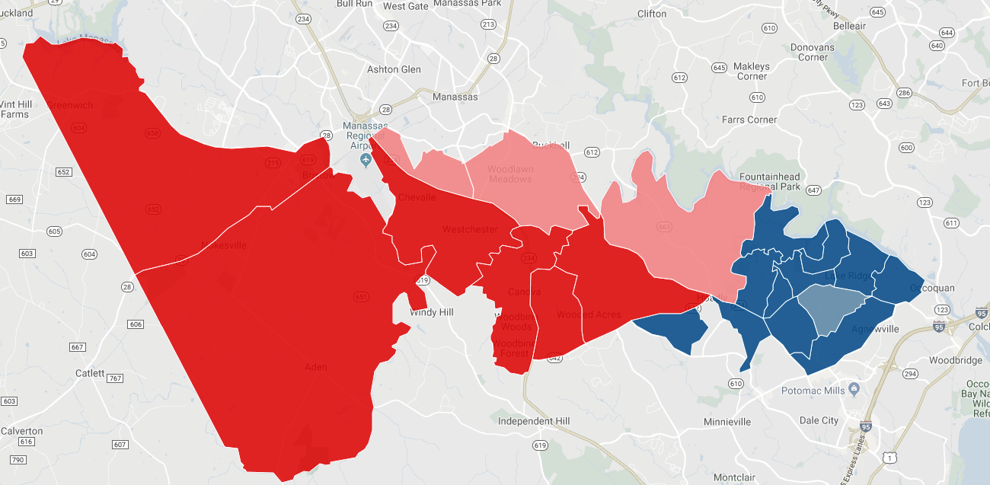 Ayala thanked Klobuchar for coming out to inspire her volunteers and fellow candidates and called her "a trailblazer who sets the tone for women to make sure we have a seat at the table."
All 140 seats in the Virginia House of Delegates and state Senate are up for re-election on Nov. 5. Republicans currently hold a slim 51-to-48 majority in the House and a 20-to-19 majority in the Senate with one empty seat in both chambers. 
Democrats are hoping to build on their historic 2017 gains, when they flipped 15 Republican seats in the House of Delegates and nearly erased what had been 66-to-34 seat Republican majority.
Klobuchar recalled attending Virginia Democratic events two years ago and rooting for candidates such as Ayala and Del. Danica Roem. She said she remembered exactly where she was when she learned Roem had won her race.
Roem, the first openly transgender person to be seated in a state legislature in the nation, beat 13-term incumbent Bob Marshall, a strident social conservative and the author of Virginia's gay marriage ban, by 8 points. 
Klobuchar called their wins "a turning point" in their party's political "march" after the 2016 election of President Donald Trump.
"When you guys won those races that no one thought you would, you changed the world," Klobuchar said.
The senator said she has followed Virginia politics since she and her husband rented a home in Arlington in 2007 when she became Minnesota's first woman senator.
Ayala's campaign manager Lucy MacIntosh said the campaign welcomed Klobuchar's offer to come out to rally their supporters. The visit follows a Sept. 28 appearance by New Jersey U.S. Sen. Cory Booker, who kicked off a canvass for Ayala in Woodbridge.
On Sunday, volunteers came from Prince William and Fairfax counties, as well as Washington, D.C. and Maryland to knock on doors for Ayala and other Prince William County Democrats. One man said he was visiting from Florida.  
"We're just nine days out before the election," Ayala said. "We know we're in a fight to take back the House of Delegates in Richmond, the school board, the board of county supervisors, the sheriff's office, the water and soil [conservation board], the commonwealth's attorney's office … and the state Senate."