A 29-year-old Woodbridge mom was arrested and charged with child neglect and reckless handling of a firearm Wednesday after she apparently shot herself in the arm while caring for her 1-month-old baby and 4-year-old child.
Officers responded to a residence in Woodbridge at 11 p.m. on Tuesday, Dec. 29, to investigate after a family member of the woman asked officers to conduct a welfare check at her home, according to Officer Renee Carr, spokeswoman for the Prince William County Police Department.
As rescue personnel arrived, they heard a loud noise and a woman yelling. Upon entering the home, rescue personnel discovered the woman was suffering from an apparent gunshot wound. The investigation revealed the woman was handling a firearm when a round discharged and struck her arm before traveling through a window, Carr said in a news release.
The woman was transported to an area hospital with non-life-threatening injuries. While investigating, officers determined she was caring for her two daughters, a 1-month-old and 4-year-old, at the time of the shooting, the release said.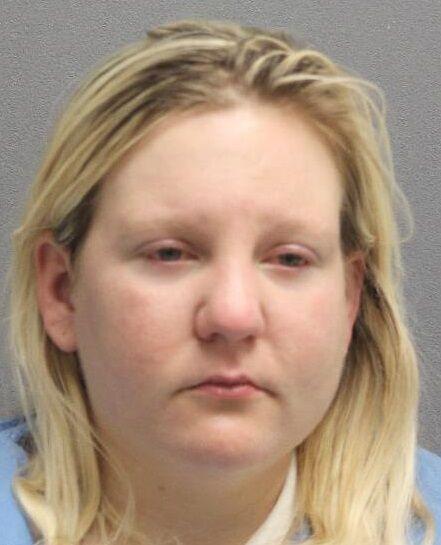 No additional injuries were reported, and the children were released to a family member. No further property damage was immediately reported, the release said. 
Following the investigation, and upon being released from the hospital, Kaitlyn Marie Roulten Ellis, 29, was arrested and charged with two counts of child neglect and one count of reckless handling of a firearm in connection with the incident, the release said.