Prince William County police have made an arrest in a shooting that occurred earlier this week and are still investigating second that left a Woodbridge man injured Wednesday.
On Wednesday, Aug. 21, detectives from the department's robbery unit identified one of the suspects sought in connection a shooting on Monday, Aug. 19, at the Comfort Inn Suites, 16931 Old Stage Road in Dumfries, according to Sgt. Jonathan Perok, spokesman for the Prince William County Police Department.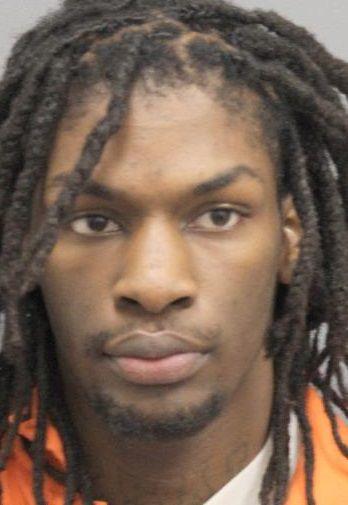 Leonard Charles Gaskins III, 20, of Woodbridge, was arrested in connection with the incident. Police are still investigating the identity of the second suspect involved in the incident, Perok said in a news release.
The incident does not appear to be random, Perok said.
Gaskins is being held without bond at the Prince William County Adult Detention Center on several charges in connection with the incident, including robbery, malicious wounding, conspiracy to commit a felony, use of a firearm in commission of a felony and possession of a firearm by a convicted felon.
Also on Wednesday, Aug. 21, officers responded to the 15500 block of Chicacoan Drive in Woodbridge to investigate a shooting. 
Several callers reported that gun shots were heard in the area, and that a man was shot before leaving the area in a vehicle, Perok said.
While officers were on scene, a 20-year-old man suffering from non-life threatening gunshot wounds to the lower body arrived for treatment at a local hospital.
The investigation revealed that the victim was walking in the area of Rippon Boulevard when he was approached by two men and shot during the encounter. The incident does not appear to be random, Perok said.
The victim called an acquaintance who picked up him up and transported him to the hospital, where police were notified, Perok said.