A Rippon Middle School teacher was arrested Tuesday after an 11-year-old student hit her head on a desk after being held upside-down by her ankles in class, according to Prince William County police.
On Tuesday, Nov. 19, officers began an investigation into an alleged assault by a teacher that was reported to have occurred at Rippon Middle School, 15101 Blackburn Road in Woodbridge, sometime on Friday, Nov. 1, or Monday, Nov. 4, according to Officer Renee Carr, spokeswoman for the Prince William County Police Department.
The investigation revealed the incident took place inside a classroom within the school during school hours. During the encounter, the accused "grabbed the victim, identified as an 11-year-old girl, by the ankles and held her upside down resulting in the victim's head striking a nearby desk," Carr said in a press release.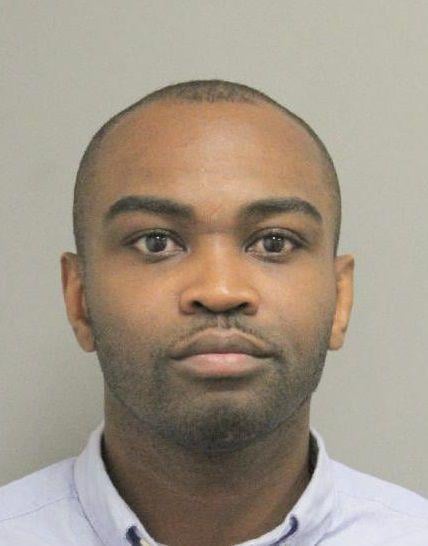 No injuries were immediately reported by the victim. The incident was recently disclosed prompting the police investigation, Carr said. 
Tenkoran Agyeman, 40, of Alexandria, a teacher for Prince William County Public Schools, was arrested on Tuesday, Dec. 3, and charged with assault and battery.
Agyeman was released on a $5,000 unsecured bond pending a court hearing, the press release said. 
School Principal Scott Bergquist released a letter to parents Wednesday, saying the teacher had been placed on leave and that he could provide no further details, by law, as it is a personnel matter. 
"The safety of our students is our top priority and it is my expectation that all staff act with the utmost professionalism at all times with students," Bergquist wrote.
"While I am deeply disappointed by this allegation, I am certain it is not reflective of our outstanding school," he added.
Bergquist also encouraged parents to talk with their students and remind them to report to their parents or teachers if they ever feel unsafe or "witness a concerning event" at school.
This story has been updated with the principal's letter to parents and to note the teacher has been placed on leave.