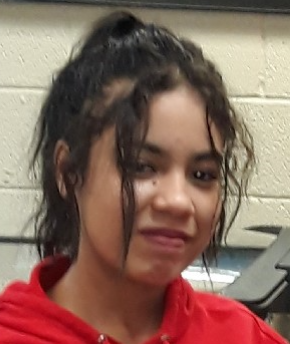 The Prince William County Police Department continues to ask the public for assistance regarding the whereabouts of Jaqueline Elizabeth Duarte Sanchez, who was first reported to police as missing on May 22 and classified as endangered on July 1.
Jaqueline, 16, was last seen at her residence on the 10000 block of Irongate Way in Manassas on May 22, according to a Prince William County police news release.
"Family members believe Jaqueline voluntarily left the home during the overnight hours into May 22," the police news release said.
Police said "there are indications that Jaqueline may still be in the local area."
Detectives believe she "is missing under voluntary circumstances," but said there "remains a concern for her safety," which qualifies her as endangered.
Anyone with information about Jaqueline's whereabouts is asked to call Prince William County police at 703-792-6500 or call your local police department.
 Jaqueline Elizabeth Duarte Sanchez is described as Hispanic, 16 years old, 5 feet 3 inches tall and 110 pounds, with brown eyes and black hair.