Prince William County police, in a partnership with the U.S. Marshals Service, is offering a $2,000 reward for information leading to the arrest of a Woodbridge man wanted in connection with an assault, an attempted burglary and threatening messages made toward a Woodbridge woman over the past two months.
On May 26, a 44-year-old Woodbridge woman told police she was struck, kicked and grabbed by the neck by an acquaintance after an argument that escalated at the Bayvue apartment complex, located in the 1300 block of Bayside Drive in Woodbridge.
Investigating officers later determined the suspect left messages threatening to kill the woman and her family, according to Master Police Officer Renee Carr, spokeswoman for Prince William County police.
Detectives were later made aware of a separate attempted burglary that occurred on May 10, Carr said in a news release.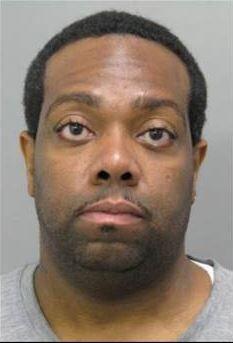 Following the investigations, arrest warrants were obtained for the suspect, identified as Terrance Lemartre Wright, 41, of the 4700 block of Headrick Lane in Woodbridge.
A $2,000 reward has been offered for any information leading to Wright's arrest, the release said. 
Anyone with information regarding the case is asked to contact the Prince William County Police Department tip line at 703-792-7000 or submit a web tip to: pwcva.gov/policetip.